WWE Slammy Awards 2012: Results
9.09K //
17 Dec 2012, 12:00 IST
WWE.com revealed some of the winners of the Slammy Awards, which will be televised later on television. 12 will be awarded on the TLC pre-show, the other 8 will be awarded on Monday Night Raw this week.
Best Dancer of the Year – Brodus Clay.
Lets face it, nobody is in his league when it comes to dancing. This is what Brodus had to say after it was revealed that he had won the award: "Winning a slammy is a big moment for me thank u wwe universe#allsmiles Nyadonothat !"
Well, he dances better than he wrestles.
YouTube Show of the Year – Z! True Long Island Story
Ryder started a YouTube web series called Z! True Long Island Story in February 2011, which has now amassed over 12 million views to date. The web series is a collection of short comments from Ryder, containing comedic allusions to wrestling and pop culture. It also features cameos from his friends and family, as well as fellow WWE colleagues, and I am quite sure the channel makes more sense than Santino's Foreign Exchange!
This is easily my favorite episode:
Top Social Media Ambassador – Charlie Sheen.
The Anger Management star appeared on the 1000th RAW episode via Skype as WWE's "Social Media Ambassador", ultimately ending up to a war of words between the actor and wrestler Daniel Bryan.
Take a look at the incident here:
WWE.com Video of the Year – Jerry Lawler
Jerry Lawler arrives back in Memphis after spending a week in a hospital in Montreal, Quebec, Canada, when he suffered a heart attack during a live episode of WWE Monday Night Raw. Given the nominations, including the incidents where AJ Lee fires the Bella Twins, wasn't this obvious?
Crowd Chant of the Year – "Feed Me More!"
Ryan Reeves can't just stop eating. Not even Goku can eat like that, you know. Apparently, the man is a vulture, and can devour wings like I can french fries. "Feed Me More" makes a whole lot of sense now.
Upset of the Year – Daniel Bryan (retaining World Heavyweight Championship at Royal Rumble)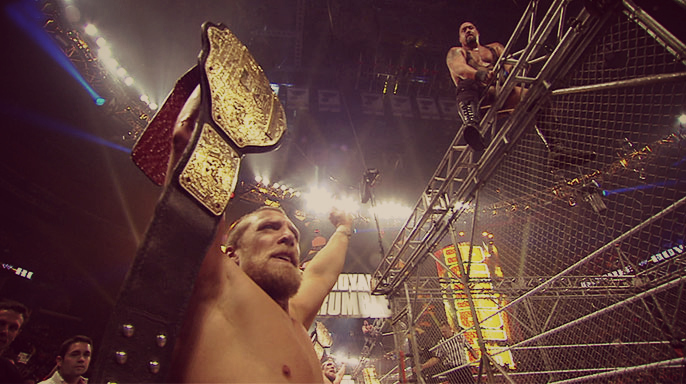 Daniel Bryan defeats Mark Henry and Big Show at Royal Rumble, and voila, it is claimed to be the upset of the year! Following this match, Daniel Bryan established himself as a sneaky, smug heel World Champion ready to do anything to retain the title.
Diva of the Year – AJ Lee.
Well, let's be honest. As soon as AJ started skipping around Cena, we all knew this was destined to happen. She's not like the other Divas, she's not the big blonde they usually go for. She's like the 'girl next door'. Unlike the other Divas, you could easily see AJ as someone who lives across the street. The funny part is, she is not someone superstars should hang around with. When she was in a relationship with Daniel Bryan, she cost him the WHC. The same with Kane, as he lost out on the WWE Championship. Now, AJ is with Cena and she costs him the MITB Briefcase. Punk was the only smart one that ran away from her.
Insult of the Year – John Cena
John Cena to Dolph Ziggler & Vickie Guerrero: "You're the exact opposite. One enjoys eating a lot of nuts and the other is still trying to find his."
The insult reminds me of the Attitude era. Take a bow Cena! Sadly, we couldn't use the video because WWE were too worried about their precious property, but this video is funny too.
Tweet of the Year – Daniel Bryan
YES! YES! YES! Daniel Bryan's thumbs are magical and perfect in every way, just like his face.
Goat face is a horrible insult. My face is practically perfect in every way. In fact, from now on I demand to be called Beautiful Bryan.

— Daniel Bryan (@WWEDanielBryan) June 12, 2012
Retweet it kid!
Facial Hair of the Year – Daniel Bryan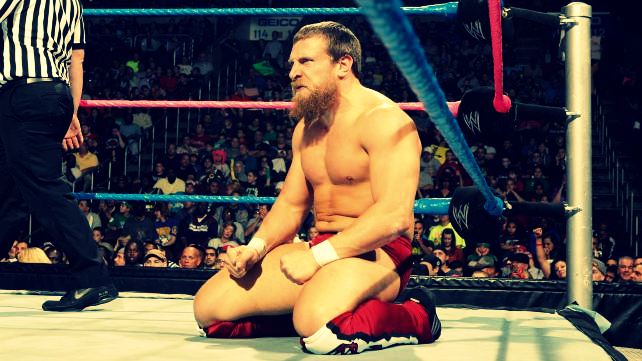 In honor of this man, we should all have beards! Who's with me?
I'm always just too lazy to shave anymore than once every couple of weeks anyway. After that, I have to because then I start looking like a dark haired Santa!
Feat of Strength Award – Sheamus for hitting White Noise on Big Show
This was so unexpected from Sheamus, and I was actually wondering whether he could actually do it or not. But to pull off something like that with such style and power was something magnificent, to say the least.
Betrayal of the Year – Big Show knocking out John Cena at WWE Over the Limit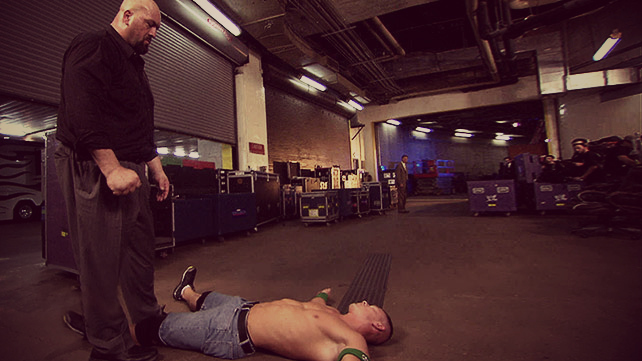 In a shocking turn of events, General Manager John Laurinaitis pinned John Cena after Big Show interfered in the match. Later, Big Show came out to let the WWE Universe know that since no one showed sympathy for him when he was fired last week, he had to do what was best for himself and align with Laurinaitis for his job, which I think was fair.