WWE Stories: Ric Flair and Dusty Rhodes' hilarious rivalry outside the ring
918 //
24 Aug 2018, 07:47 IST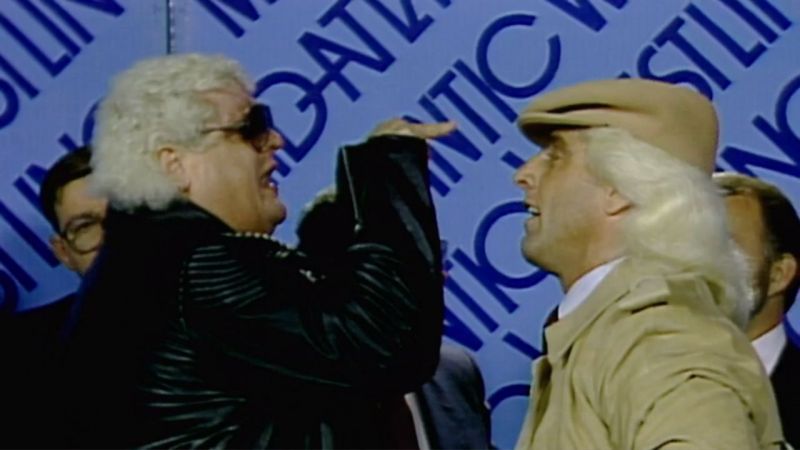 The man born with a silver spoon in his mouth vs the son of a plumber. The entitled rich guy vs the common man. The Nature Boy vs The American Dream. If that does not capture your imagination then wrestling is not for you.
Ric Flair and Dusty Rhodes are two of the greatest ever to put on a pair of wrestling boots. And the fact that they were completely opposite to each other meant that the two ended up having an epic rivalry.
Dusty was the perfect foil to Flair's braggadocious heel character. The two were from an era when pro wrestling was thought to be a legitimate sport. The people did not consider these men to be playing characters like they do today. Thus, the public hanged onto every word they said and every move they made. And it was magic.
But Flair and Dusty were not just rivals inside the squared circle, they had a little game of one-upmanship going on outside the ring too. This story was shared by wrestling legend and Flair's Four Horsemen mate, Arn Anderson, in an interview after Dusty Rhodes' passing in 2015.
While Flair has always been known to be the guy who spends a boatload of money on Rolex watches and limousines, what we don't know is that Dusty had some of the same spending habits outside of the ring. Anderson reveals in the interview how both of them would constantly try to outspend each other back in the day.
When Flair bought a Rolex, Dusty would get a more expensive Rolex. When one bought a house, the other got a bigger house. The story gets hilarious when it is revealed that Dusty got a Mercedes in which he could not even fit just because Flair had got a Mercedes of his own.
The interview ends with a bang when Anderson recounts the tale of both Flair and Rhodes showing up in fur coats in the Las Vegas heat just because neither of them wanted to be outdone by the other.
Those were the wild days of pro wrestling folks. It is safe to say that such a period will never come back. But we can relive those memories. Long live Ric Flair. And rest in peace, Dusty Rhodes.