WWE superstar Ryback opens up about becoming a wrestler, being Skip Sheffield, the Goldberg chants and more
3.00K //
09 Jul 2013, 14:00 IST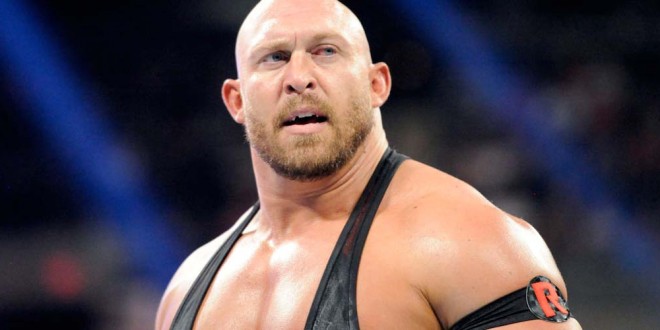 In a recent interview, WWE superstar Ryback opens up about how he became a wrestler, being Skip Sheffield, the Goldberg chants and more. The extracts are as follows.
When did he decide to become a wrestler:
"All my life growing up [he was a fan]. When I was around 13. [he wanted to become a wrestler] My first real memory of attending a live event, I went to one when I was about five or six. It was headlined by Hogan and Andre.
"All I really remember was the yellow tights and the black singlet. I was a little too young to take it all in and remember it. But when I was 13 I won front row tickets and I got to go backstage and I was the guest bell ringer. I won a bunch of free WWE merchandise. I still have it, it's sitting at home, my official WWF bell hammer, or whatever, to ring the bell.
"I bet they don't even have anymore. That was the moment I knew I wanted to be a WWE Superstar. I didn't know how. I didn't know what path I was going to take to get there but thankfully it all worked out and here I am."
How did he envision his wrestling character as a kid:
"As a kid at 12, before I ever touched a weight, I had kink in my bicep and a divet, a hole in my forearm, this forearm muscle that was just abnormal. I always pictured myself, not with a shaved head necessarily, but being the jacked up, muscle bound freak. It's weird as a kid to kind of see yourself like that, but that's kind of how I envisioned myself. Interestingly enough it turned out pretty similar."
Does he think the Skip Sheffield gimmick could have been successful as Ryback:
"I think it could have been very successful if handled properly, not in the same capacity. It would have been a much more of a comedy based, more of a Santino based character. But at the same time I feel with my look, I could have taken it a lot further than people would have ever expected.
"It was one of those things, I was Ryback before, in developmental. It was a little more Terminator based at the time. Now it's much more me and not as much of a character.
"It [Skip Sheffield] was something Dusty Rhodes approached me about, wanting me to do something a little funnier. He knew I was capable of pulling some tricks under my sleeve. I came up with this whole, it was more of a rib on Dusty at the time to me. He hated Texas A&M he was a Texas guy, so I came up with this character for him, in all seriousness I was completely against it, called Skip Sheffield and it was a huge joke to me.
"It turned out this damn thing got so over down at Florida Championship Wrestling, because for the first time in my career I didn't have to worry about being serious and I was allowed to just go out there and have fun. It soon turned into the greatest positive of my life, from a wrestling standpoint. It allowed me to go out there and like I said, have more fun than I've ever had. It got me called up to the WWE roster.