WWE TLC 2012 - Review
5.39K //
17 Dec 2012, 16:07 IST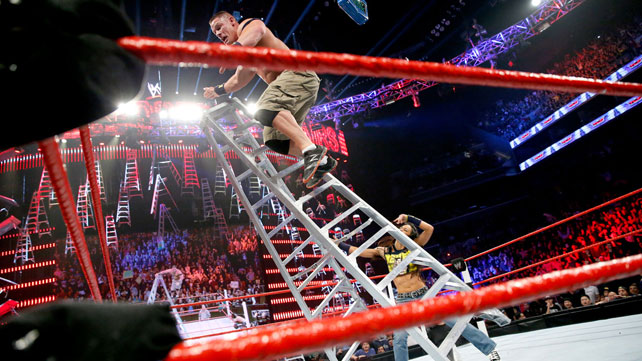 We have noticed that the TLC pay-per-view is not liked by most of the WWE fans because of its unexpected results. Although, it is not liked by the fans, WWE now has an opportunity to have a new storyline based on AJ's actions in the Ziggler vs Cena match in the main event last night. Also, the Shield can get some new chances for their place in the WWE and continue with the Big Show vs Sheamus feud.
Last night, the divas battle royale was the first match and the unexpected result was that Naomi won the match. With this, WWE has got a chance to pave a new path for Naomi in her future.
In the Tables Match between the Rhodes Scholars and Rey Mysterio & Sin Cara, we got to see the return of a rising superstar in Cody Rhodes. And Damien Sandow is another superstar who can rise up in his career later in the WWE. Mysterio and Sin Cara are unable to win nowadays. Also,we can envisage Team Rhodes Scholars to be the future tag team champions and this is their chance for getting their target set.
The United States Championship match was so obvious and that it was almost a rerun of the same match last month at Survivor Series, so there is no surprise there and no storyline that can be extracted from this match.
The Intercontinental Championship match still bought some sort of surprise as for Kofi, in my view, it is very difficult to defeat a brawler like Barrett and can go for more surprising results and more big matches with bigger superstars in the future.
The Shield, which has become a very common name heard these days in the WWE, gave us another surprise by defeating the team of Kane, Daniel Bryan and Ryback. After this, the Shield (especially Roman Reigns and Seth Rollins) could rise as the future tag team champions.
In the 6-man tag team match, we saw a surprise with the return of a legend, the Brooklyn Brawler. Otherwise, it is only a match which WWE spontaneously made from Miz TV and this could lead to a storyline, with a rivalry developed between Miz, Del Rio and 3MB.
Sheamus, trying to get his World Heavyweight Championship regained once again at TLC after the controversial match between him and our current World Heavyweight Champion, The Big Show, was once again unsuccessful in regaining his title. I think WWE would now move away from this feud and should get another contender for the WHC, instead of Sheamus.
Ziggler vs Cena, being the most controversial match of the PPV, was another shock for the WWE Universe. From this match, WWE can extract a number of storylines – like Cena and AJ, who were good friends can turn into bitter enemies, or AJ could become a heel.
I would suggest you that these matches are just a start to some great PPVs ahead like Royal Rumble and Wrestlemania 29.