WWE Top Five rumours of the week and analysis: 4th December 2017
188.56K //
04 Dec 2017, 01:48 IST
It's been a pretty fantastic week in the world of pro wrestling news and although it might have seemed like a rather long one mostly due to the "after Thanksgiving blues" there was no shortage of exciting developments in WWE to keep fans on their toes.
Let's take a look at 5 stories that really caught our attention and they should probably be on your radar as well.
---
1) The Woken Hardys Are Coming To WWE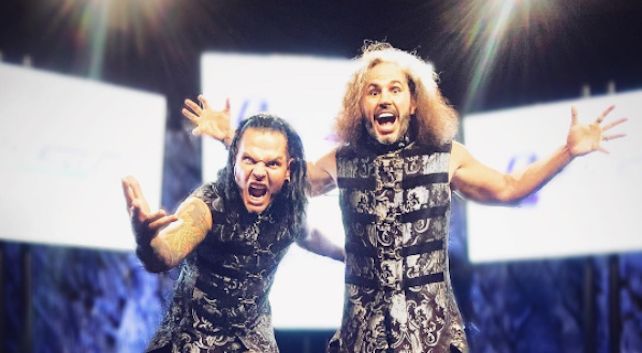 The Rumour:
The Broken Hardys are coming to WWE although The Wrestling Observer Newsletter speculated they'll most likely be "Woken" in WWE. Matt Hardy had a "breakdown" on Raw and he continues to drop some amazing hints that fans will be seeing plenty of fun from the Broken Universe very soon.
Anthem Sports released a statement indicating they were allowing their talent (both current and former) to keep their gimmicks which would bring The Broken Matt Hardy persona back to its rightful owner.
The Potential:
Although this might have primarily been an action on Impact Wrestling's part to save some face and get a bit of positive PR coming their way, it might result in something even bigger for WWE. After all, the Broken (or Woken) Universe is sure to be a ratings and merchandising goldmine.
The Fallout:
You can probably expect to see Matt Hardy breaking very slowly, then again with the sudden release of the rights back to The House Of Hardy this transition might happen even faster than some would ever think. He most certainly didn't cease his "breaking ways" at the recent Salt Lake City house show. Things will really heat up once Jeff Hardy returns from injury to possibly take back his Brother Nero persona so Matt will finally be able to proclaim those amazing words on WWE television: "Brother Nero, I knew you'd come!"