WWE: WWE dropping the ball with Curtis Axel
3.10K //
14 Jul 2013, 23:53 IST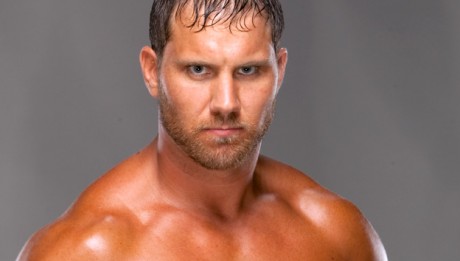 When Paul Heyman tweeted that he would be revealing the new 'Paul Heyman guy' couple of months ago, the whole of WWE Universe was abuzz with speculation as to who would be the 'chosen one'. While some speculated that it would be none other than Rob Van Dam, since his contract expired with TNA Wrestling, others looked at it as the perfect opportunity to introduce a youngster and use Heyman's expertise as a manager and a mouth piece. So when the time came on RAW for Paul Heyman to bring out his new client, people held their breath, anticipating the return of some big name. But when the music of 'Curtis Axel' started, it was revealed that it was none other than the former Michael McGillicutty aka Joe Hennig, the son of the legendary grappler, Mr. Perfect! The WWE management was high on Joe, as he was responsible for working with The Rock and Brock Lesnar when they made their return to in – ring competition, to shrug off their ring rust. With Paul Heyman's credentials and history of turning anything he touches into gold, people were happy for Joe, thinking his time had finally come.
With the kind of legacy his father and his grandfather have in this business, people thought the path would be easy for Joe Hennig, but he found it first – hand that all the expectations and pressure works against an individual. Joe was stuck in the developmental for a long time before the WWE showed interest in him. His big break came when he became a part of Nexus, becoming one half of the WWE tag team champions, but it was obvious that he wasn't ready for the big leagues just yet. Curtis is a phenomenal in – ring competitor; being the son of Curt Hennig only means that Curtis Axel is a natural athlete, and the WWE management figured that out long ago. But they needed the right time to push Axel, and it looked like Paul Heyman was the answer.
Axel's first match was against Triple H, and although he was dominated in the match, he won the bout. Axel then won other matches, even though he never picked up a clean victory. The fact that Axel was main eventing RAW made people forget the fact that his opponents got the better of him before being counted out. WWE's "interest" in pushing Curtis Axel came under scrutiny, as there are better ways to put over a younger talent than being beaten up before winning the bout via count outs. But when  Axel won the prestigious WWE Intercontinental title, a title that his father wore so proudly, people thought Axel would be given a serious push, something that should have been done long ago. With people like The Rock and Triple H behind Axel, one would have imagined great things for the youngster, but the reality was quite different.
Axel suffered his first loss this past week on RAW, when he lost to Chris Jericho, the same Jericho who put Punk over at the last PPV, and will probably put Ryback over this Sunday. Jericho didn't need to win the bout; Jericho is a veteran who wants to put the young talent over, and WWE went ahead and made Axel lose to Jericho clean! To add insult to injury, Axel lost the rematch on Smackdown! as well. With WWE's ideology of making champions lose on TV, whatever credibility Axel had left disappeared. One feels it's only a matter of time before Axel loses the Intercontinental title, will be made into a jobber and will eventually be sent back to the developmental or even worse, get released in the near future!
With Heyman's credentials, it is not completely impossible for Axel to achieve super-stardom in the WWE, but one has to wonder if WWE is serious about pushing Curtis Axel. His first night saw Triple H humiliate Axel, and he is made to look like a fluke more than anything else. With Axel being one of the more talented performers in the company, it would be a shame if WWE didn't utilize him to the fullest. We can only wait and see how things turn out for Axel, but unless something dramatic happens sometime soon, things look bleak for him. Axel will be defending his Intercontinental title against The Miz in a couple of hours at the Money in the Bank PPV, and one can only hope he won't drop the title to Miz this Sunday. If WWE really intends to push Curtis, they can use this opportunity as a way to add another dimension to Axel's character. Whatever it may be, we can only wait and watch what the creative has in store for Curtis.