Top 10 wicketkeeper batsmen of all times.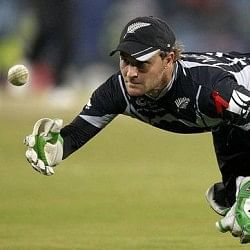 The top 10 wicket keeper batsmen of all time list consists of players who contributed immensely with the bat thus redefining the role of a wicket keeper.
A heavily loaded pace battery, a rock-steady batting line-up and an outstanding fielding unit: still a failure without a proper wicket-keeper. An entry into the keeping slot is much difficult now, if you are not an exceptional talent with the willow in your hand. Thus a keeper now has to perform the dual role of keeper-batsman with equal finesse and expertise. Such an athlete is a rare commodity for any country. Gathering balls bowled at 145 kph in the hot sun for two days and then going out to bat seems to be the most difficult thing in the world to a layman. But the keepers do it, and do it well.
Here's the list now,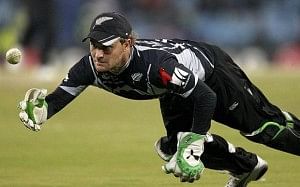 10) Brendon McCullum (New Zealand): At No. 10, is the Kiwi wicketkeeper-batsman Brendon McCullum. As destructive with the bat as with his athleticism behind the wickets, he is the perfect embodiment of skill, power, athleticism and smart-thinking. His prowess with the Mcscoop (or Dilscoop) and the reverse sweep has made him one of the most dangerous players of his generation to have swung the willow in the shorter formats of the game. The 158* with which he set the IPL on fire remains etched in the memories of everyone- from the groundsmen who watched the match from the sidelines, to the bowlers who were at the receiving end of the onslaught, to the millions who watched the demolition on T.V. Over 5000 runs in Tests and ODI's, a record 2044 in T20 Internationals and more than 200 dismissals in both formats speak about his class.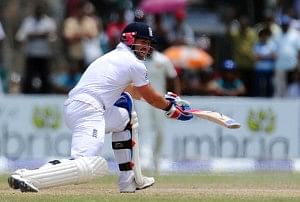 9) Matt Prior (England): A worthwhile batsman, yet, initially not considered to be an outstanding keeper at the international level, Matt Prior fine tuned his glove-work to become the ideal keeper-batsman for England. His batting too, has been a big boost to England in the tests, as he averages almost 41 which is quite impressive for a keeper-batsman coming in to bat at 6 or 7. His aggressive knock of 126 studded with boundaries, in his debut Test match was much appreciated by fans and critics alike. Despite a miserly average of 24 in ODIs, his total of 230 dismissals behind the stumps in Tests make him a must on this list.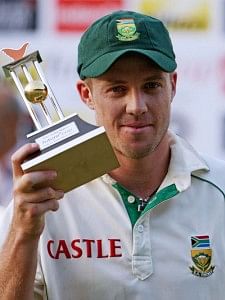 8) AB de Villiers (South Africa) : The only reason De villiers is at 8 despite his heroic exploits with the bat and behind the stumps is because of the amount of time he has been a Keeper for the national team. He took over the gloves only after Boucher's retirement. But surely by the time he finishes his career after a few years, he will be ranked among the top 5 greatest wicket keeper batsmen by the public.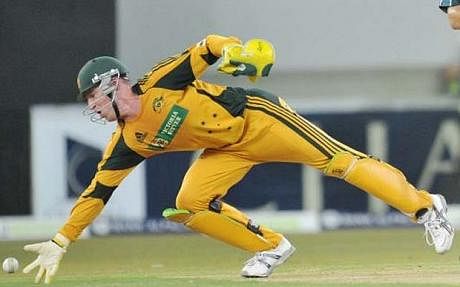 7) Brad Haddin (Australia): Haddin is an aggressive wicketkeeper-batsman who took over the reins from the legendary Adam Gilchrist. Apart from an average in the early-30s in ODIs and mid-30s in Tests, Brad Haddin has 228 catches and 5 stumpings to his name in the tests and 146 catches along with 10 stumpings in ODIs. At the age of 36, he played a huge part in Australia drubbing England in the Ashes and would love to close his career on a high by winning the World Cup at home in 2015.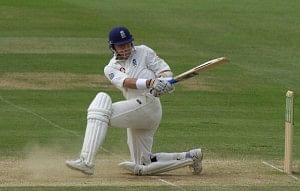 6) Alec Stewart (England) : Not boasting an exceptional average – about 39 in Tests and 31 in ODIs – Stewart still is considered to be one of the most prolific keeper-batsman England has ever produced. The most capped Test player of all time in England, Stewart gloved 263 catches behind the stumps in tests and 159 in ODIs, besides affecting close to 29 stumpings across both formats prior to his retirement from the international scene in 2003.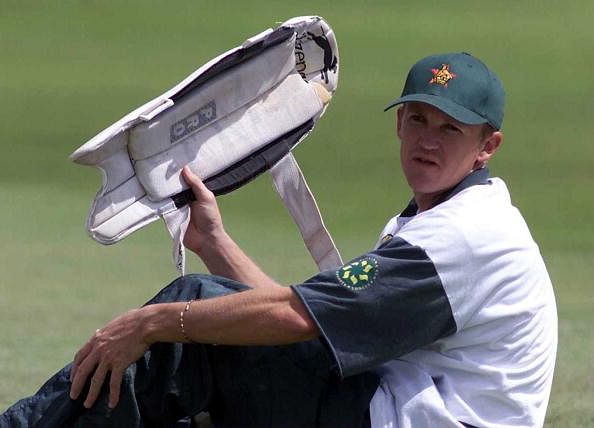 5) Andy Flower (Zimbabwe): A batsman from a minnow team, but richer in class and compassion than the heavyweights. Yes, Andy Flower was a high class veteran from Zimbabwe who showed that his batting was no fluke; he reflected a very high degree of batsmanship, much like any other great of his era. He captained a team who were expected not to get anything better than, if at all, honourable defeats. Much happened as expected. But his personal performance during his career is commendable.  He averaged 51.54 in the 63 Tests which he played and had over 6,000 ODI runs under his belt too. One of the highlights of his career was his total of 540 runs against India during the test series in India in 2000, which bears testimony to his talent. Though his keeping can be said to be rough, he still gloved close to 150 catches behind the stumps across both formats and affected over 30 stumpings in Test Cricket.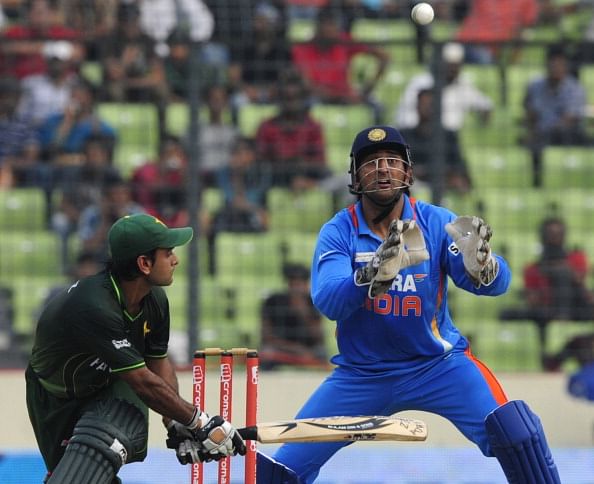 4) Mahendra Singh Dhoni (India): India's World Cup winning captain MS Dhoni is arguably the greatest keeper-batsman India has ever had. Batting, keeping, captaining: three jobs, one person. Yet, he averages over 53 from 243 ODI's apart from affecting 224 catches and around 80 stumpings in the format. In the whites, his average might be considered a little below par, at 38.77 but he still has gloved 226 catches and affected 37 stumpings behind the wickets on mostly turning wickets in the sub-continent. His score of 183* against Sri Lanka is still a World Record for the highest ever score by a wicket-keeper in ODIs. He has received as much acclaim for his captaincy, as for his batting and glove-work. The only chunk in his armory, though, is his batting in the Test matches.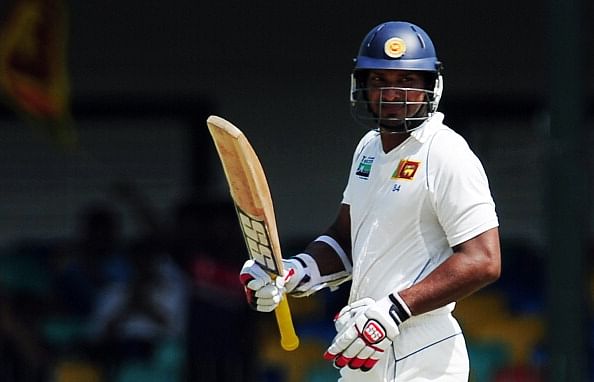 3) Kumar Sangakkara (Sri Lanka): One of the most sophisticated and classy batsmen of his era, Kumar Sangakkara is perhaps the best keeper-batsman in the current cricketing world. Currently the World No. 2 in Tests, Kumar Sangakkara averages a magical 58 in the format to go with an impressive 40 in ODIs. He has garnered over 12,000 runs in ODIs. Having bidden goodbye to the glove-work in Tests, Sangakkara took 168 catches behind the wickets and affected 20 stumpings prior to giving up as keeper. In ODIs, he has affected a world record 88 stumpings (highest ever) and gloved 364 catches. He is a widely celebrated cricketer of his generation and a perfect role model for youngsters, as much for his batting, as for his keeping.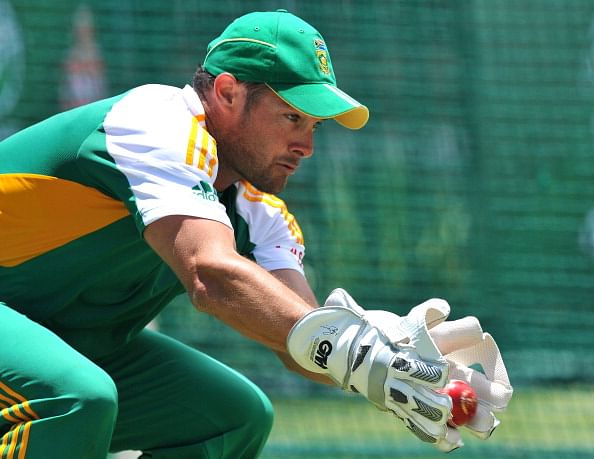 2) Mark Boucher (South Africa): A serious eye-injury on 9th July,2012 put an end to a legendary career; Mark Boucher was perhaps the last of the classical wicketkeeper-batsmen of the past generation. Widely considered as one of, if not, the greatest keepers of all time, Mark Boucher held the record for most number of dismissals as keeper at the international level – 999! And if not for the serious eye-injury which put an end to his career, he would have become the first glove-man to affect 1000 dismissals in International matches. He has affected 555 dismissals in Tests (the highest by anyone till date) and 444 in the shorter formats including 425 ODIs (second only to Adam Gilchrist) and 19 in T20Is. He averaged just below 30 across both formats, which may not be considered great. He scored just one ODI hundred in his entire career, but that one sent shock waves across the ground- it came off just 44 balls, the second fastest ever in ODI history! He guided South Africa during the marathon 434-run chase against Australia in 2006, finishing the game off with a sweet boundary and bringing up one of the best and most nervy half-centuries ever.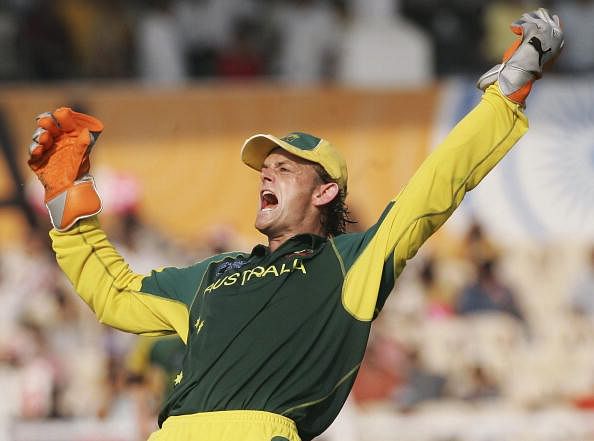 1) Adam Gilchrist (Australia): No guesses, no arguments for the sweet No. 1 spot; this one belongs to, the one, the only-Adam Gilchrist. With strike-rates of 81.98 in Tests, 96.94 in ODIs, and 141 in T20Is, Gilly is considered to be one of , if not, the most destructive batsmen of all time. He powered Australia to several wins across all formats with his breath-taking hitting with the bat and skilful mastery behind the wickets. He had to keep to one of the deadliest pace batteries ever-McGrath, Lee, Gillespie, apart from tackling with the spin of the magician named Warne. He averaged 47.60 and 35.89 respectively in the Tests and ODIs and was Australia's vice-captain across all formats, captaining the side in the absence of regular captains. He holds the ODI record of most dismissals as  a keeper with 417 catches and 55 stumpings. In Test cricket, just as in overall International cricket, he is one behind Mark Boucher, with 379 catches and 37 stumpings to his name in the longer format.
Disclaimer: The views expressed in the article are those of the author and do not necessarily reflect those of Sportskeeda.