One Piece chapter 1080 featured Monkey D. Garp using the advanced version of Conqueror's Haki, leaving fans in awe. This power allowed Garp to destroy a town with a single punch, despite the "Marine Hero" being aged and many years past his prime.
Color of Conqueror is the rarest kind of Haki. It can only be used by those born with the traits of a Supreme King. Even among these individuals, only a few are strong enough to evolve their Haki to its advanced stage, achieving a whole new level of strength.
Being a man strong enough to fight on equal grounds with the Pirate King, Garp was implied to be a major Haki user. Follow this thread to find the five One Piece characters who are next in line to be revealed as Advanced Conqueror's Haki users.
Disclaimer: This article contains major spoilers from the One Piece manga up to chapter 1081 and reflects the writer's personal views.
---
Benn Beckman and four other One Piece characters who are guaranteed to be major users of the strongest kind of Haki
1) Rocks D. Xebec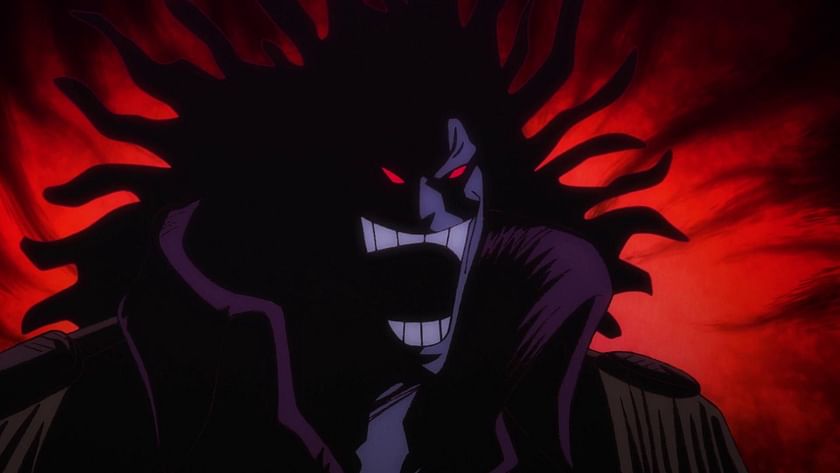 Rocks D. Xebec was the captain of the Rocks Pirates, the strongest pirate crew of all time. Among his subordinates were Whitebeard, Kaido, and Big Mom, three of the future Four Emperors, as well as other infamous individuals such as Shiki.
The World Government feared Xebec to the point where they erased every trace of his life from history. Gol D. Roger, the King of Pirates, and Monkey D. Garp, the Marine Hero, needed to combine their efforts to beat him.
The exact level of Xebec's Haki powers is currently unknown. But his overall might was enough to force two Advanced Conqueror's Haki users of Roger and Garp's caliber to team up. This wouldn't have been possible if his Haki wasn't at least comparable to theirs.
---
2) Dracule Mihawk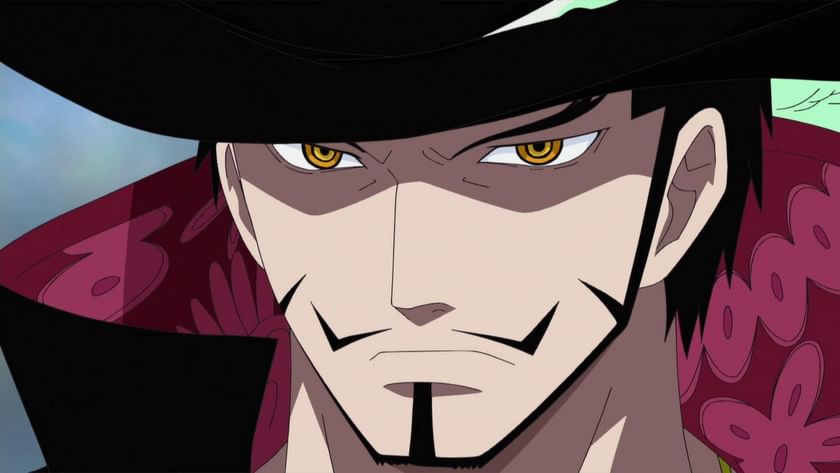 "Hawk Eyes" Mihawk is the current World's Strongest Swordsman, making him even mightier than "Red Hair" Shanks. Mihawk and Shanks have clashed fiercely in the past, giving rise to battles that even Whitebeard considered legendary.
To this day, fans have only witnessed a glimpse of what Mihawk can really do. Since the beginning of the series, he has been set up as Zoro's greatest opponent. Given that Zoro's ambition comes from his traits as a natural-born Supreme King, the same likely goes for Mihawk.
Zoro is an Advanced Conqueror's Haki user, and Shanks possesses this fearsome power as well. With swordsmanship deeply involving Haki, it's unrealistic to think that Mihawk, of all people, won't own this ability at its peak.
---
3) Monkey D. Dragon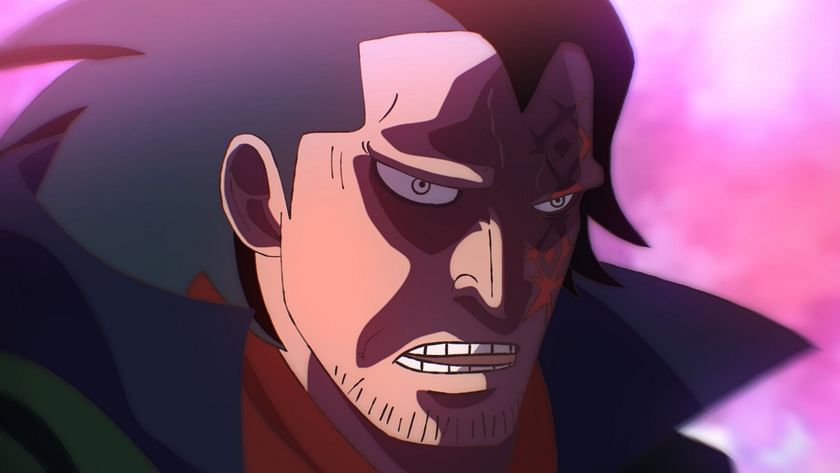 Dragon's fighting abilities are yet to be revealed so far. However, his status as the strongest member of the only military force that actively seeks to overthrow the World Government inherently implies that he is immensely powerful.
Dragon's true powers are probably kept for the series' endgame, like Mihawk's. One Piece author, Eiichiro Oda, doesn't want to showcase their real strength until the right moment comes.
The leader of the Revolutionary Army is also a part of the very special Monkey D. family. Being the son of Garp and the father of Luffy, two of the mightiest Conquerors, there's no way Dragon doesn't possess the same kind of Haki.
---
4) Sakazuki "Akainu"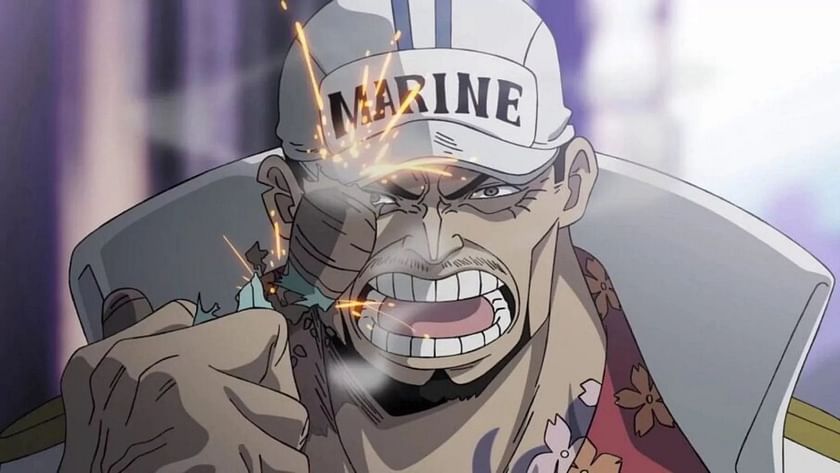 Better known as "Akainu," Sakazuki is the current Marine Fleet Admiral. During the Paramount War, he notably displayed his capabilities against Whitebeard. He later overcame fellow Admiral Aokiji, although it took him a ten-day-long battle to beat his colleague.
As a testament to his willpower, not even the enraged Whitebeard's Haki-powered quakes stopped him. He had the ambition to lead the Marines, and he fulfilled it even at the cost of fighting another Admiral.
The author even stated that if Akainu was the main protagonist, he would find the One Piece in a year. Granted, most of Akainu's strength comes from the Mag-Mag Fruit, but he certainly has the qualities of a Supreme King, and his individual strength is high enough to use the advanced version of this Haki.
---
5) Benn Beckman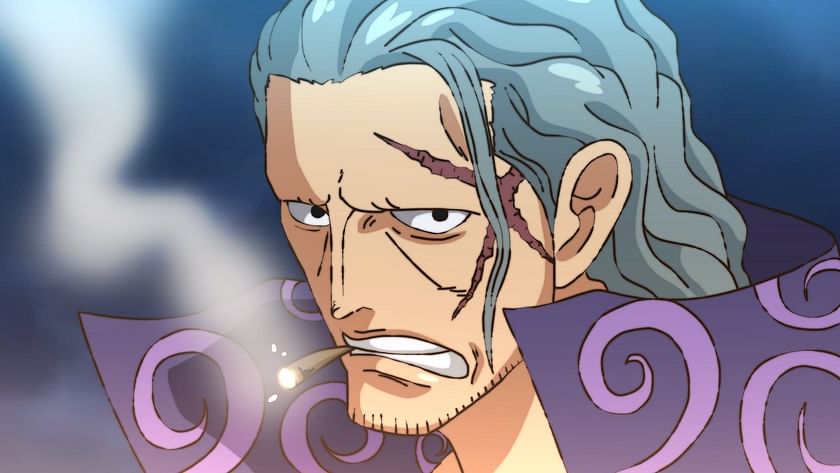 Benn is the second-in-command of the Red Hair Pirates. Within the crew, he is the only individual whose power is, to a certain extent, close to that of Shanks. Benn is the person whom Shanks can rely on the most, similar to Zoro for Luffy and Rayleigh for Roger.
A testament to Benn's strength, even Kizaru, a Marine Admiral, preferred not to challenge him directly. At one point, Benn brutally defeated Worst Generation member Eustass Kid. He not only beat him but left him mutilated.
It was revealed that Benn's Haki is comparable, if not superior, to that of the Marine Admirals. Considering that the Admirals are major Armament Haki masters, this may imply that Benn is one of the few people who can coat their attacks with the Color of Conqueror.
---
Final thoughts
While many One Piece characters can use Observation and Armament Haki (although few reach a significant level of mastery), Conqueror's Haki is only available to those who are born with it.
Users of this ability are called "Supreme Rulers" for their incredible willpower and determination. They have the greatest ambitions and aren't prone to giving up. Even among them, those who are able to infuse their bodies, weapons, and attacks with the Conqueror's Haki possess a superior level of strength.
The skill is yet to receive an official name, but most One Piece fans conventionally call it the "Advanced Conqueror's Haki." Characters who can use this power are inherently among the strongest by the mere virtue of possessing such an ability
Since its introduction in the series, this power has been notably emphasized as a game-changing ability. It seems to be the signature ability of the absolute strongest characters, separating the best from the mere good.
Sportskeeda Anime is now on Twitter! Follow us here for latest news & updates.
Poll : Does Dragon have the same Haki as Garp and Luffy?
38 votes