Commanders are among the strongest pirates in the One Piece world. They are the mightiest subordinates of the Four Emperors. This thread will rank the most powerful Yonko Commanders ever featured in the series.
Mihawk and Crocodile are not included in the rankings despite allegedly working under Buggy in the Cross Guild. In reality, they used Buggy as a figurehead leader, allowing him to bear the status of Yonko, which Mihawk wasn't interested in.
The list also doesn't include Oden, who can't be considered a proper Yonko Commander because he fulfilled that role when the system of the Four Emperors was not yet established. Additionally, it leaves out Perospero, who is not regarded among the Sweet Commanders of the Big Mom Pirates.
Disclaimer: This article is subjective and contains major spoilers from the One Piece manga up to Chapter 1080.
---
From Izo to Benn Beckman, the most powerful Yonko Commanders in One Piece, ranked weakest to strongest
21) Izo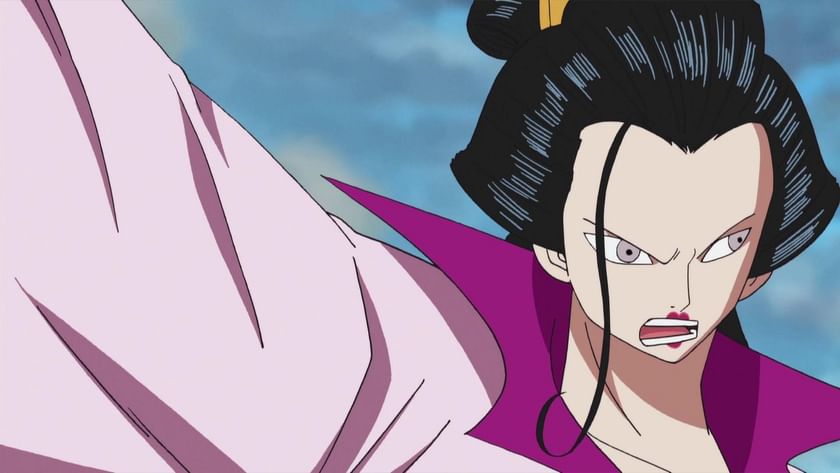 Izo was a Yonko Commander in the Whitebeard Pirates as well as a member of Oden's trusted retainers. A samurai native to Wano, Izo was a very skilled sniper. He could imbue his bullets with Armament Haki.
Izo and the Nine Red Scabbards attempted to challenge Kaido, but were easily defeated. Sometime later, despite being heavily injured, Izo challenged CP0 agent Maha, with the battle ending in a mutual knockout.
---
20) Jack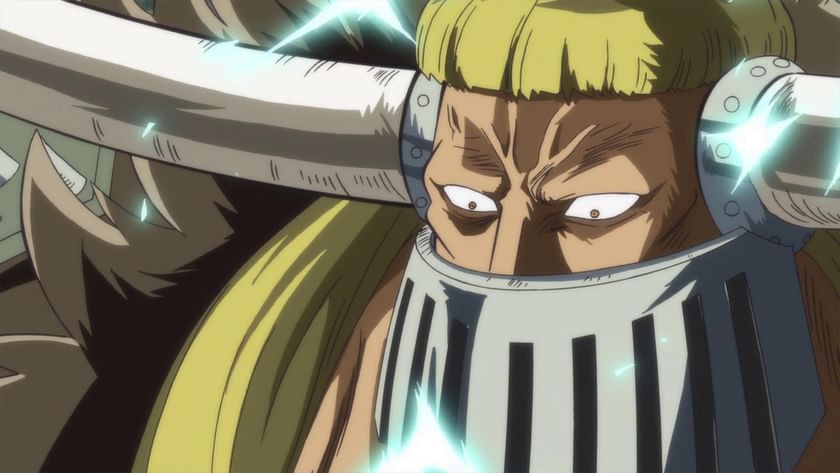 Jack "The Drought" is the fourth strongest member of the Beasts Pirates. He possesses significant endurance and physical strength, further boosted by the Elephant-Elephant Fruit Model: Mammoth, an Ancient Zoan.
Jack was able to fight Inuarashi and Nekomamushi for five days and five nights without taking a break, while they interchanged. In Wano, Jack fought Inuarashi in a 1v1, but ended up brutally beaten once the latter used his Sulong form.
---
19) Charlotte Smoothie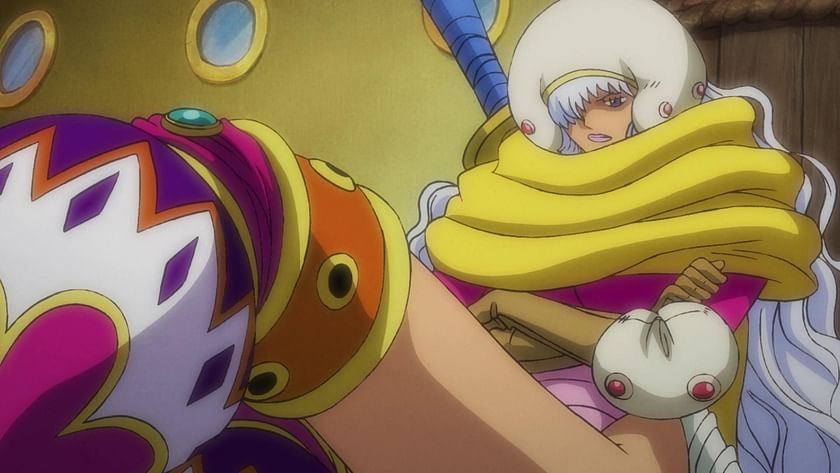 Smoothie is one of the three Sweet Commanders of Big Mom Pirates. Using the Wring-Wring Fruit, Smoothie can drain liquid from people and objects. She can then use it to enhance her swordsmanship skills.
Being a Commander-level fighter, Smoothie is bound to be a powerful individual. However, her actual showings were pretty poor, making her one of the least impressive representatives in her category.
---
18) Charlotte Cracker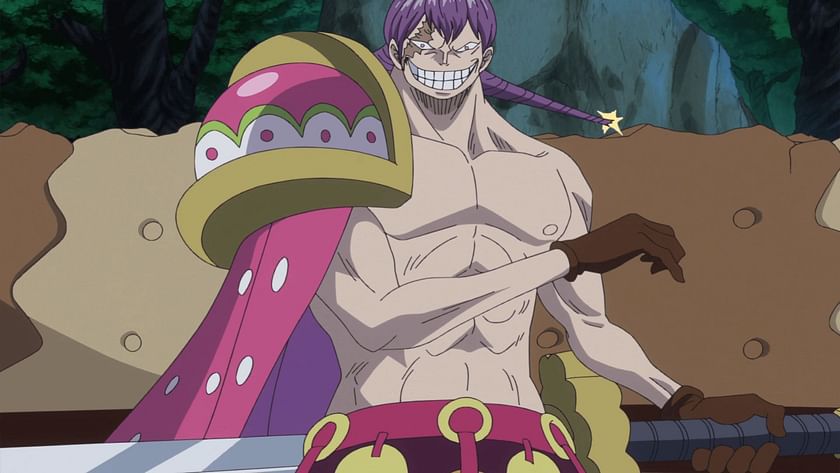 As one of the three Sweet Commanders of Big Mom Pirates, Cracker played a prominent role during the Whole Cake Island Arc. He was able to give Luffy a hard time, even though he was eventually overpowered by him.
Exploiting his Devil Fruit, Cracker can create a multitude of armors made of a particularly tough biscuit. Wielding his sword Pretzel infused with Armament Haki, Cracker was able to wound Luffy in his Gear 4 form.
Before challenging Luffy, Cracker easily beat Worst Generation member Urouge. Cracker recently tried to confront Aokiji, but he ended up being annihilated by the former Marine Admiral, now a member of the Blackbeard Pirates.
---
17) Van Augur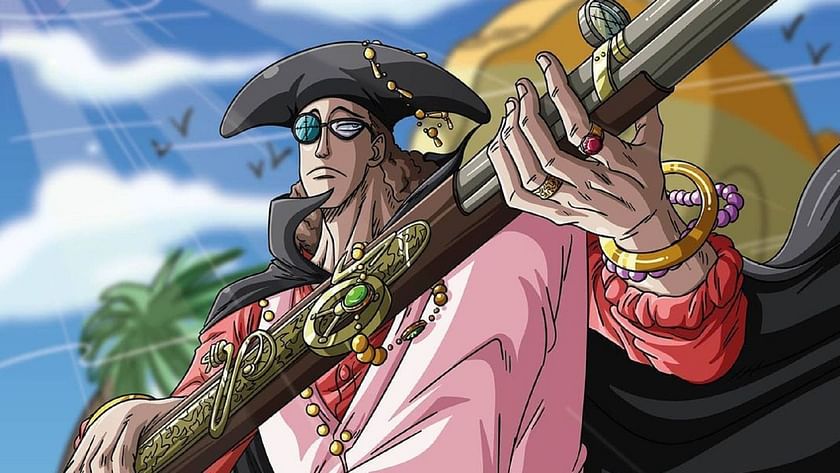 Van Augur is the sniper of the Blackbeard Pirates. He possesses notable marksmanship skills. Relying on his incredible eyesight, he can use his rifle "Senriku" to fire bullets with extraordinary accuracy even at long distances.
Van Augur is very fast and agile in his movements. After the time skip, he gained the power of the Warp-Warp Fruit, which enables him to instantly teleport a person of his choosing anywhere he decides.
---
16) Jesus Burgess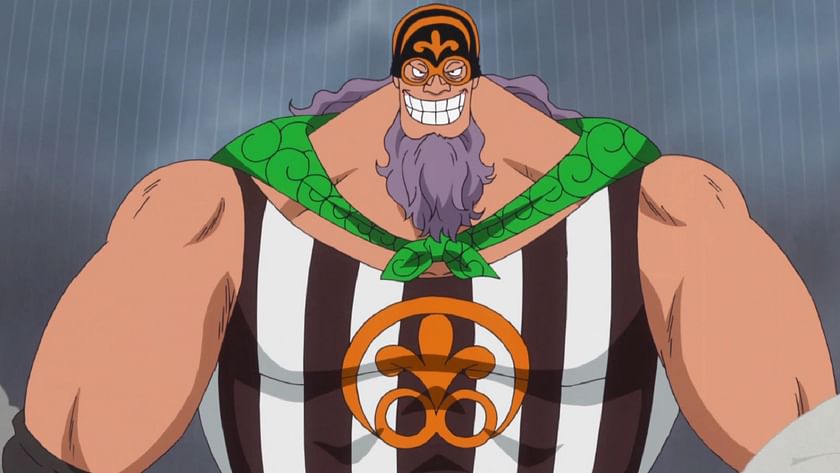 Burgess is the helmsman of the Blackbeard Pirates. His fighting style consists of wrestling moves enhanced with Armament Haki. During the Dressrosa Arc, he easily beat all the contestants in Block A of Dressrosa's Corrida Colosseum.
He later tried to sneak attack Luffy, but his attempt was stopped by Sabo, who inflicted a brutal defeat on him. Burgess recently upgraded his combat effectiveness by eating the Power-Power Fruit, which amped up his physical strength even further.
---
15) Vista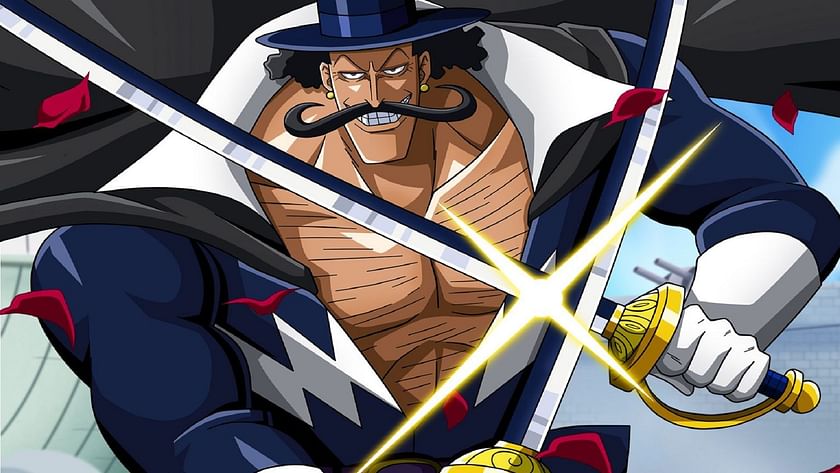 Vista is a powerful swordsman. Prior to the disbandment of the Whitebeard Pirates, he was a prominent member of the crew. His capabilities are comparable to those of his fellow crewmembers Jozu and Portgas D. Ace, two Devil Fruit users.
A testament to his capabilities, during the Paramount War, Vista was able to briefly hold his own against Dracule Mihawk, the World's Strongest Swordsman, although the latter wasn't fully serious.
---
14) Yasopp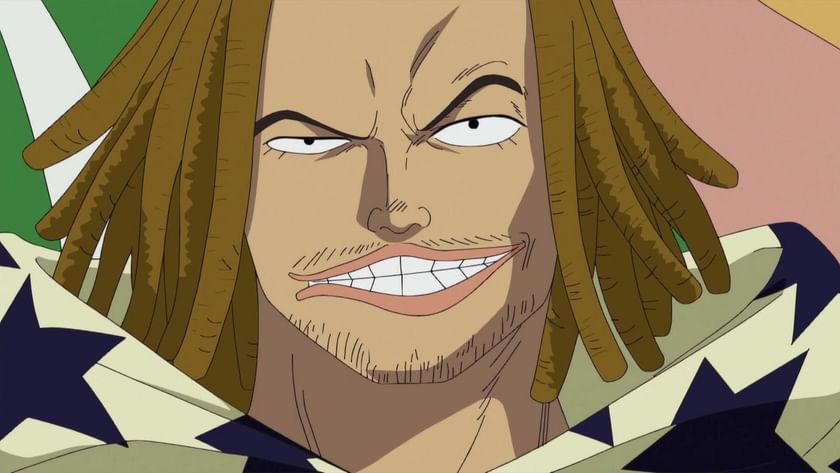 Yasopp is a prominent member of the Red Hair Pirates. Unlike his son, Usopp, Yasopp is a powerful fighter, whose capabilities are acknowledged even by the World Government.
Yasopp is an excellent user of Observation Haki. He can even use the "Future Sight" ability, with proficiency no lesser than Katakuri's. Combining Haki with his marksmanship skills, he becomes a noteworthy foe.
---
13) Jinbe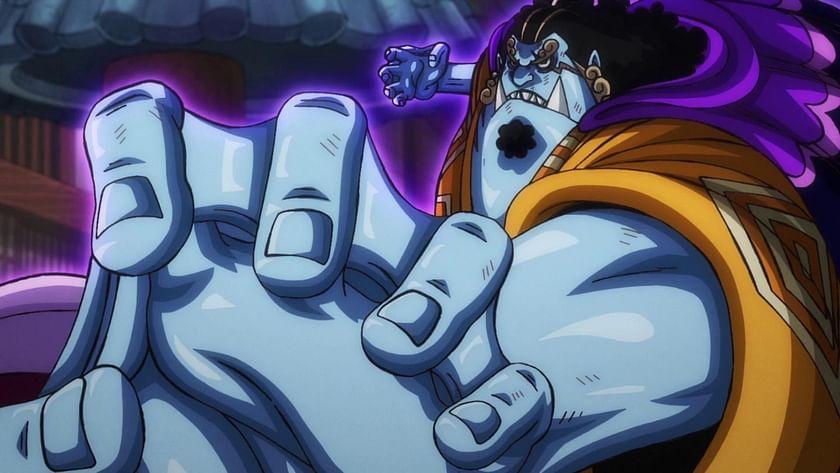 Jinbe is the helmsman of the Straw Hat Pirates and one of the top fighters in the crew. A former member of the Seven Warlords, Jinbe is also a former subordinate of two distinguished Emperors.
He is the greatest master of Fishmen Karate, a martial art that allows the user to manipulate any surrounding watersource. He is also an experienced user of Armament Haki. He demonstrated his toughness even against the likes of Akainu and Big Mom.
Two years ago, Jinbe easily overpowered fellow Warlord Gecko Moriah in their scuffle during the Paramount War. After joining the Straw Hats, Jinbe fought and defeated Who's Who, a prominent member of the Beasts Pirates.
---
12) Queen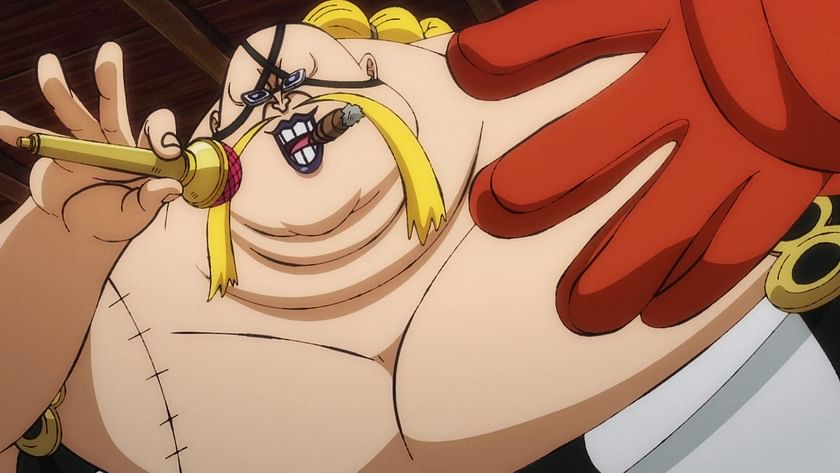 Queen is the third strongest member of the Beasts Pirates, ranking only below Kaido and King. A scientist known as "The Plague" for his deadly viruses, Queen is a former member of MADS, one of the most advanced research teams in the One Piece world.
Queen modified his body with several high-tech mechanisms and weapons, such as laser beams and extendable limbs. Owing to the powers of an Ancient Zoan, he also possesses notable durability and physical strength.
Queen is powerful, but at times, clumsy. He seems to be more like a mad scientist than a skilled fighter. Initially, Queen was able to overwhelm Sanji, but the latter upgraded his capabilities and inflicted a severe beating on him.
---
11) Jozu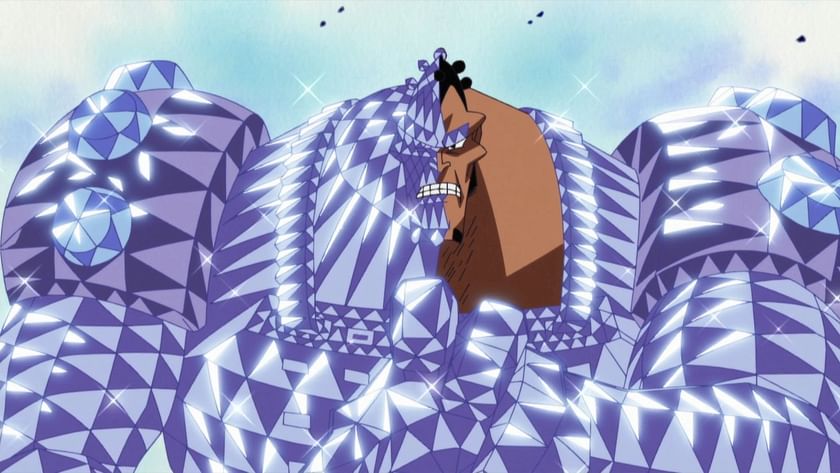 During the Paramount War, Jozu highlighted himself as one of the strongest members of the Whitebeard Pirates. Using the Twinkle-Twinkle Fruit, he can transform his body into diamond. This ability allowed him to parry a flying slash from Dracule Mihawk.
Jozu was able to lift and throw a gigantic iceberg, showcasing one of the greatest lifting feats in the entire One Piece series. Still, he was easily defeated by Marine Admiral Aokiji, who even took his right arm.
---
10) Portgas D. Ace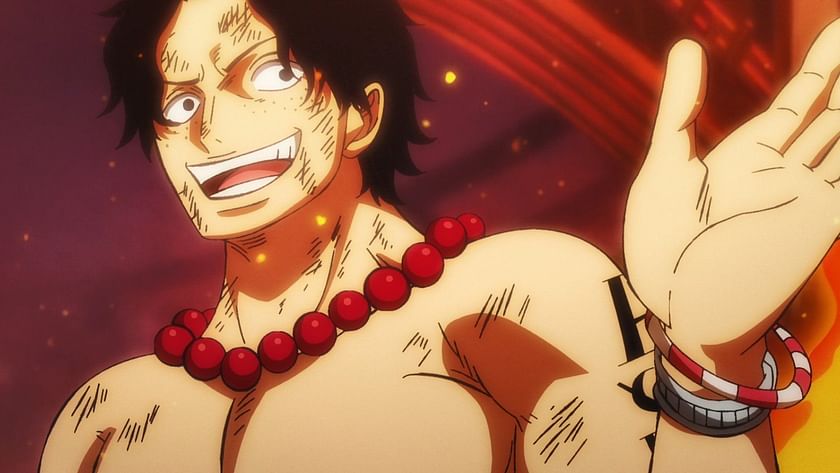 Adopted by Monkey D. Garp, Ace became Luffy's adoptive brother. Being the biological son of Gol D. Roger, Ace was a pirate with great potential. Despite his young age, he had already become an influential pirate in the New World.
Ace was one of the mightiest Commanders of the Whitebeard Pirates. However, he was defeated by Blackbeard, who sold him to the World Government. Temporarily freed, Ace sacrificed his life to protect Luffy from Akainu.
Hailed as "Fire Fist," Ace used the Flame-Flame Fruit to transform his body into flames and unleash devastating attacks. He was born with rare traits such as Will of D. and Conqueror's Haki. If he hadn't died, he could have been a massive threat to the World Government.
---
9) Sanji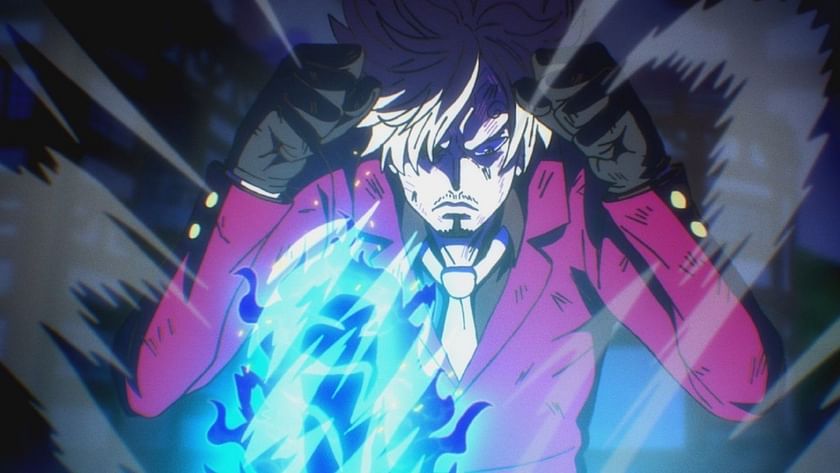 Sanji is the cook of the Straw Hat Pirates and the third strongest member of the bunch. Within the crew, his strength is only inferior to Luffy and Zoro. Sanji typically relies on the speed and power of his legs to challenge the third strongest foe from the opposing side.
After awakening his family's genetic traits, Sanji improved both his defensive and offensive capabilities. He obtained a tough exoskeleton and the Ifrit Jambe, an upgraded version of the Diable Jambe. These enhancements allowed him to defeat Queen "The Plague".
---
8) Lafitte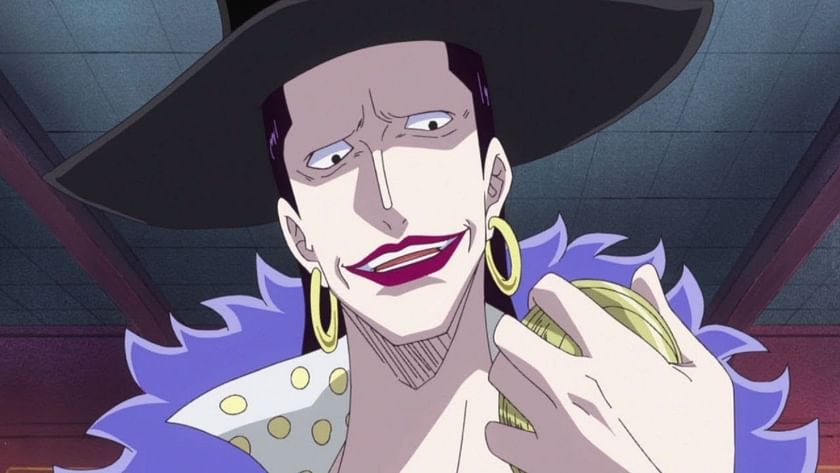 Lafitte is the navigator of the Blackbeard Pirates. He also holds the position as the crew's chief of staff. For this reason, most fans consider him to be the third strongest member of the Blackbeard Pirates after Teach and Shiryu.
Owing to a still unnamed Devil Fruit, Lafitte can sprout wings on his back and fly. He also possesses hypnotic powers. A true stealth master, Lafitte was able to infiltrate Marineford and Mary Geoise, two of the most highly-guarded places in the One Piece world.
---
7) Lucky Roux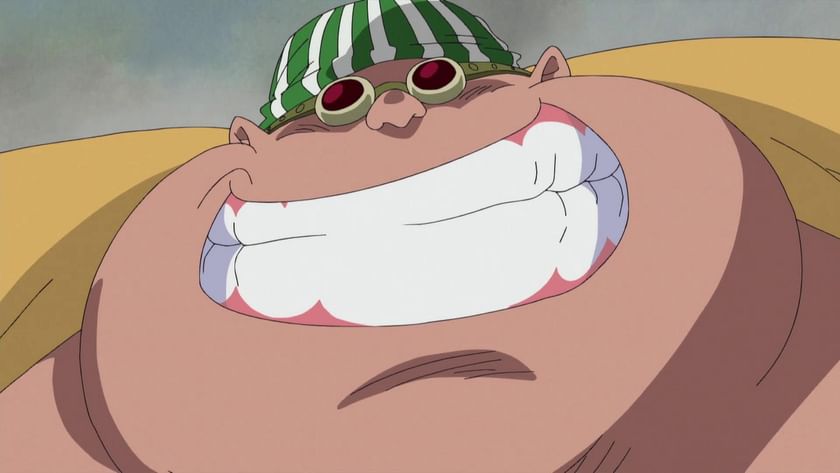 Lucky Roux is the third most powerful member of the Red Hair Pirates. Within the crew, his strength is only inferior to Shanks and Benn Beckman. Like Sanji, Roux possesses particularly strong legs and is the cook of the crew.
A relaxed man who enjoys eating, Roux is ready to kill mercilessly if someone dares to menace Shanks. Despite his large round body, Roux can move very swiftly. His weapon of choice seems to be a flintlock pistol.
---
6) Charlotte Katakuri
Charlotte Katakuri is the strongest among the three Sweet Commanders of Big Mom Pirates. His signature ability is Future Sight. He is so skilled with Observation Haki that he can indeed see slightly ahead in the future.
Combining this ability with his natural speed and the powers of the Mochi-Mochi Fruit, Katakuri can dodge most attacks and flank his opponents. He then overwhelms them with attacks such as Buzz Cut Mochi and the usage of Awakening.
In the Whole Cake Island Arc, Katakuri easily handled Luffy, including his Gear 4 form. The battle became balanced only when Luffy awakened his own version of Future Sight. The two traded powerful blows, with the fight ending in a mutual knockout.
---
5) King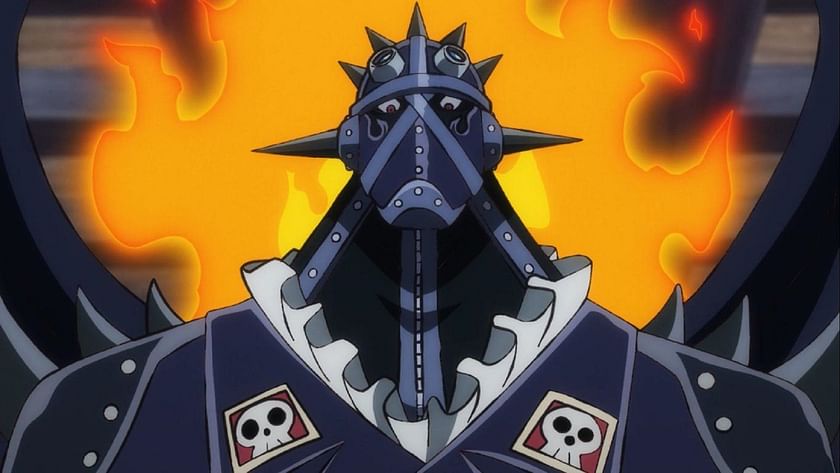 Alber was the latest survivor of the Lunarians, who were hailed as gods. Kaido recruited him as his right-hand man and gave him the name of "King" to emphasize that he was his strongest subordinate. To beat him, Zoro needed to unlock the highest stage of the Conqueror's Haki.
King can create and control flames as powerful as magma, which is even stronger than fire itself. Using his Lunarian flames, he can withstand the most destructive strikes without receiving any injury. By switching off the flames, he can trade some of his toughness for a sudden speed boost.
The impressive resilience of the Seraphims, which Luffy likened to Kaido's, is a result of them being empowered by King's Lunarian DNA. Combining his Lunarian abilities with the Ancient Zoan of Pteranodon, King's durability surpasses even that of Kaido.
---
4) Marco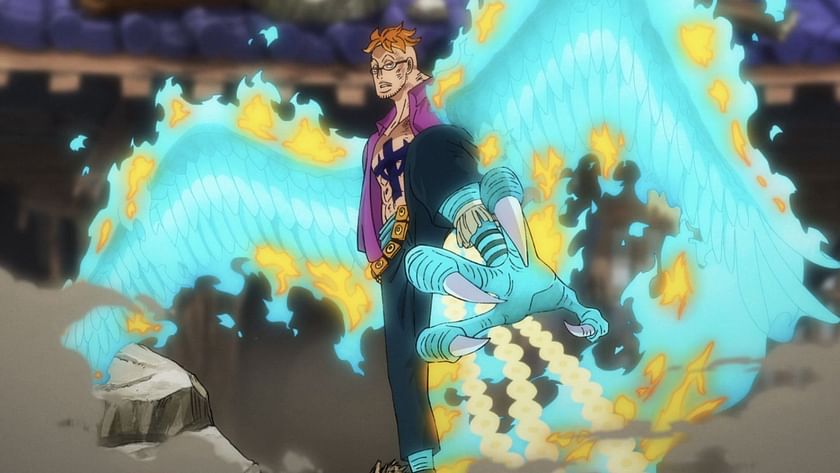 Marco is a very experienced pirate. He was Whitebeard's right-hand man. After his captain died, Marco led the remnants of the crew into taking revenge against the Blackbeard Pirates. However, the Whitebeard Pirates lost that final battle and disbanded.
Owing to the powers of a Mythical Zoan, Marco can transform into a phoenix, increasing his mobility and physical strength, as well as gaining exceptional healing abilities. As long as he has enough stamina, Marco can regenerate any kind of damage he receives.
Marco could hold his own against Kizaru and Big Mom, block attacks from King, and even from Kaido. Exploiting his regenerative abilities, Marco was able to stall King and Queen in 1 vs 2, even though he wasn't able to hurt them significantly.
---
3) Roronoa Zoro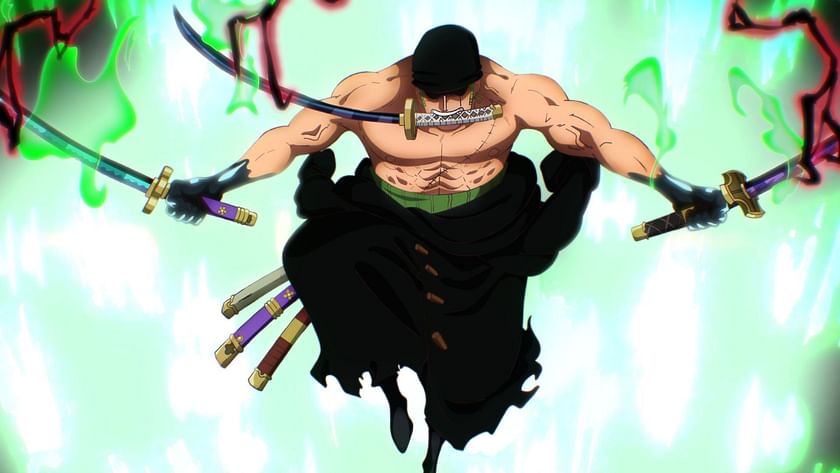 Zoro is the second strongest individual in the Straw Hat Pirates. As such, he acts as the first mate of the crew. Zoro is Luffy's right-hand man, and the only two Straw Hats to share certain strength-related achievements with him, like Rayleigh with Roger.
Zoro is extremely proficient with Armament Haki. Born with the rare traits of a Supreme King, he even managed to unlock the Advanced Conqueror's Haki, a power that only the mightiest fighters can achieve.
Zoro is now a master swordsman strong enough to put up a solid fight against most Admirals and Emperors, although he is yet to fully reach their level. He fought and injured Kaido, leaving him with a scar. After upgrading his Haki, he beat King, his second-in-command.
---
2) Shiryu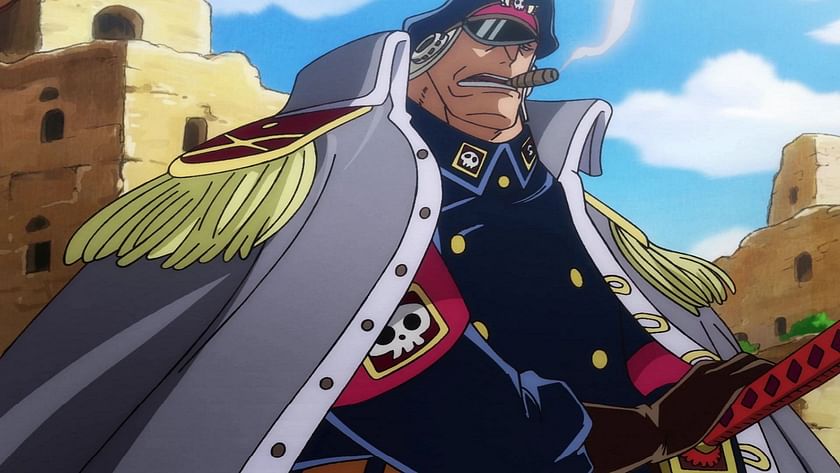 Shiryu is the second strongest member of the vicious Blackbeard Pirates. He is a formidable swordsman, who was shown using a Famous Sword called Raiu to perform deadly attacks at extreme speeds.
Before the time skip, he was as strong as Magellan, the Head Jailer of Impel Down. Magellan was confident that Shiryu was powerful enough to stop Marshall D. Teach from entering Impel Down. However, Shiryu became interested in Teach, and decided to join his crew.
After the time skip, Shiryu likely improved his fighting capabilities. He also obtained the Clear-Clear Fruit, which allows him to become invisible. Combining this ability with this swordsmanship, Shiryu becomes an absolutely deadly fighter.
---
1) Benn Beckman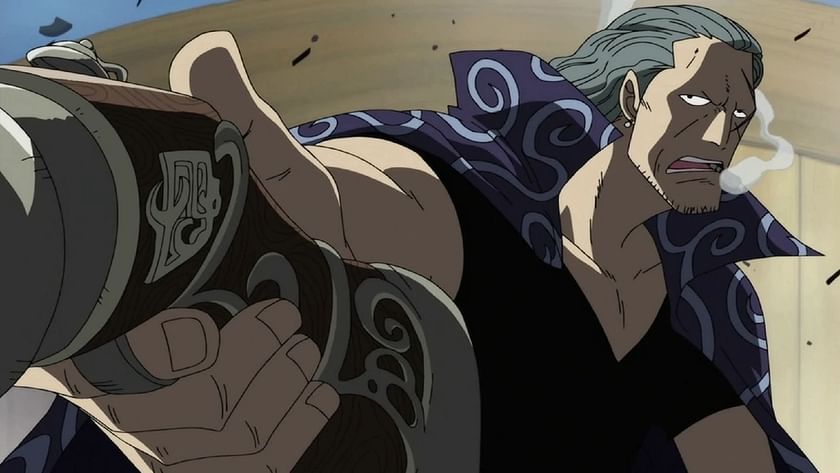 Benn is the second-in-command of the Red Hair Pirates. He is the only member of the crew whose power is, to a certain extent, close to that of "Red Hair." Benn is sort of a brother-in-arm to Shanks, like Zoro to Luffy and Rayleigh to Roger.
Being the man on whom Shanks can rely the most, Benn is bound to be incredibly strong. His fighting capabilities have indeed been directly compared to those of Shanks. Even Kizaru, a Marine Admiral, preferred not to challenge Benn.
It has been revealed that Benn possesses Haki comparable, if not superior, to that of the Marine Admirals. By shooting Haki-enhanced bullets, he can turn a flintlock rifle into a highly destructive weapon. At one point, Benn inflicted a brutal defeat on Eustass Kid, mutilating him from his left arm.
---
Final thoughts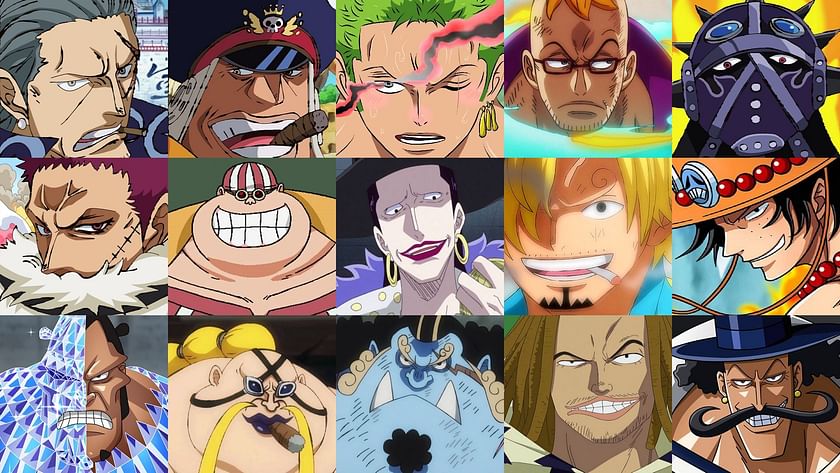 Depending on the crew, Yonko Commanders are called differently:
Beasts Pirates - All Stars
Big Mom Pirates - Sweet Commanders
Whitebeard Pirates - Division Commanders
Blackbeard Pirates - Ten Titanic Captains
Straw Hat Pirates - Senior Officers
Red Hair Pirates - Senior Officers
A remarkable difference in strength separates the average Commander from those who hold the rank of right-hand man, i.e. the second strongest member of the organization right after the captain.
As such, right-hand men are notably stronger than other Commanders. Even among right-hand men, however, there is a distinction. Some are significantly weaker than their captains. This is the case with Marco compared to Whitebeard, King to Kaido, and Katakuri to Big Mom.
Others are close in strength to their captain, like Benn Beckman with Shanks, and Zoro with Luffy. The terms of the connection between Shiryu and Blackbeard are not yet known.
Sportskeeda Anime is now on Twitter! Follow us here for latest news & updates.
Poll : Will Katakuri come back stronger than he was in Whole Cake Island?
120 votes