In One Piece, rookie pirates who were awarded a bounty of over 100 million Berries before entering the New World are called Supernovas, i.e. "super rookies".
Eleven super rookies who reached the Sabaody Archipelago before the Paramount War became known as "Eleven Supernovas of the Worst Generation". They are the top rookies from nine different crews who have all chosen one of the Grand Line's various routes.
The Worst Generation is a group of twelve pirates who shook the One Piece world with their actions. This group includes the Eleven Supernovas and Marshall D. Teach, also known as Blackbeard. The latter is considered to be a Worst Generation member, but not a Supernova.
After the time skip, some of the Worst Generation Supernovas greatly increased their strength, to the point where five of them could valiantly challenge Kaido and Big Mom in a heated battle on Onigashima.
Disclaimer: This article contains major spoilers from the One Piece manga up to Chapter 1071 and reflects the writer's personal views.
---
From Jewelry Bonney to Luffy, One Piece's Eleven Supernovas ranked weakest to strongest
11) Jewelry Bonney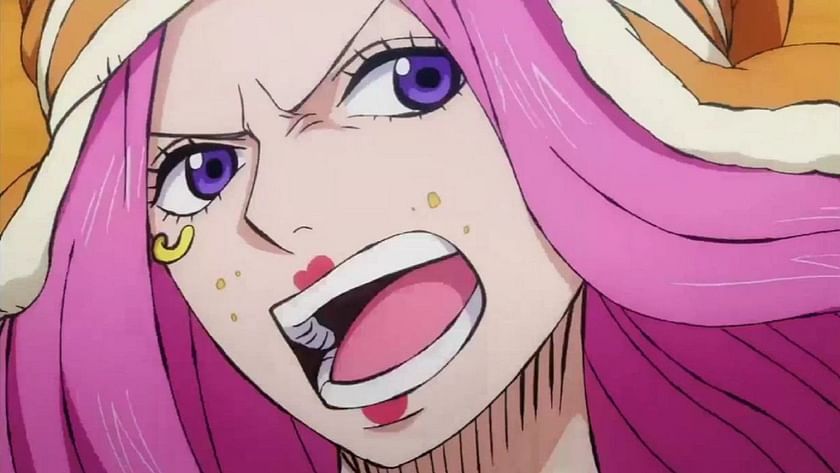 Jewelry Bonney, a pirate captain born in South Blue, is one of the Worst Generation's Eleven Supernovas. She is known as the "Big Eater" because of her gluttony and poor table manners.
Bonney ate an unnamed Devil Fruit that enables her to manipulate the aging process. This ability allows her to cripple opponents by rapidly increasing or decreasing their age. She can also use this power to disguise herself.
Bonney was revealed to be the daughter of former Seven Warlords member and Revolutionary Army officer Bartholomew Kuma in the most recent Egghead Arc.
---
10) Capone Bege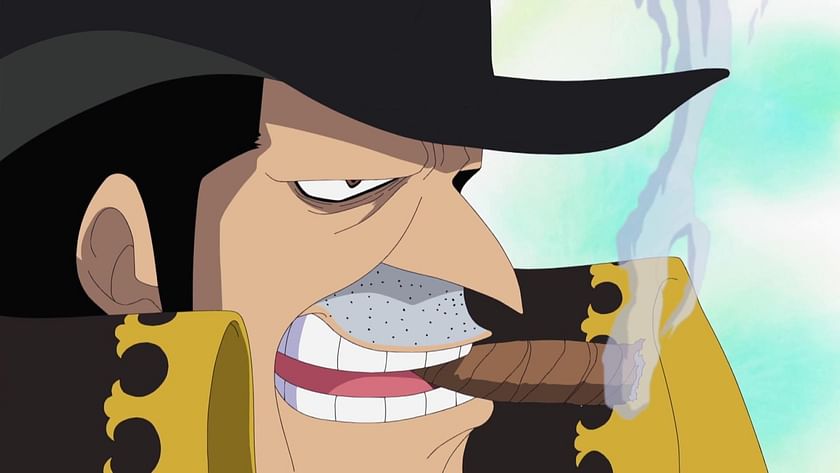 Capone Bege, the captain of the Firetank Pirates, was born in West Blue. Bege is known as "Gang" as he is the leader of one of the five major mafias. He became a subordinate to Charlotte Linlin during the time jump.
Despite his supposed allegiance to Big Mom Pirates, Capone aimed to kill Linlin. For this reason, he formed a temporary alliance with the Strawhat Pirates. However, their plans failed, as Big Mom was able to survive their attempt to kill her.
A master strategist, Capone's ruthlessness allows him to make full use of his tactics. Using his Castle-Castle Fruit, he operates as a miniature fortress, housing various firearms in his body. He can also turn himself into a gigantic fortress-like golem with remarkable defensive power.
---
9) Urouge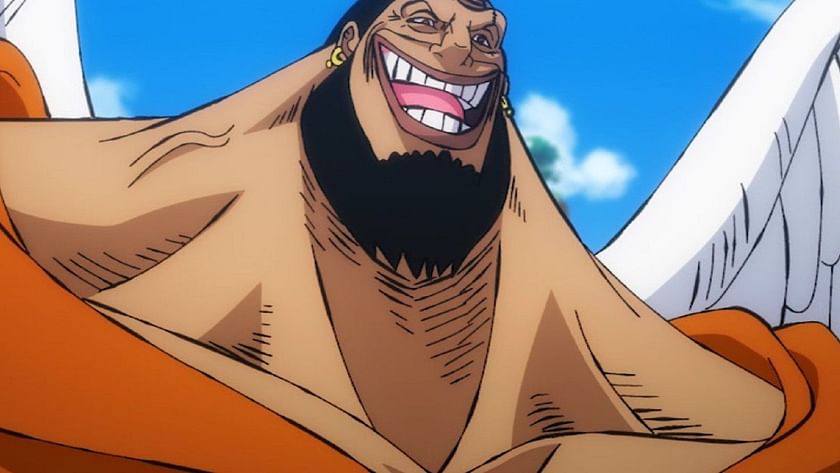 Urouge comes from an unspecified sky island. He is the captain of the Fallen Monk Pirates. Nicknamed "Mad Monk," Urouge is a close-range fighter who relies on his raw strength as well as a large pillar as his weapon of choice.
Thanks to the power of an unnamed Paramecia Devil Fruit, Urouge can convert the damage he receives into physical strength that boosts his body and his attacks.
Urouge defeated Snack, Big Mom Pirates' fifth-strongest member, after the time skip. Urouge attempted to continue his assault on Whole Cake Island but was stopped by Cracker, who thrashed and injured him.
---
8) Basil Hawkins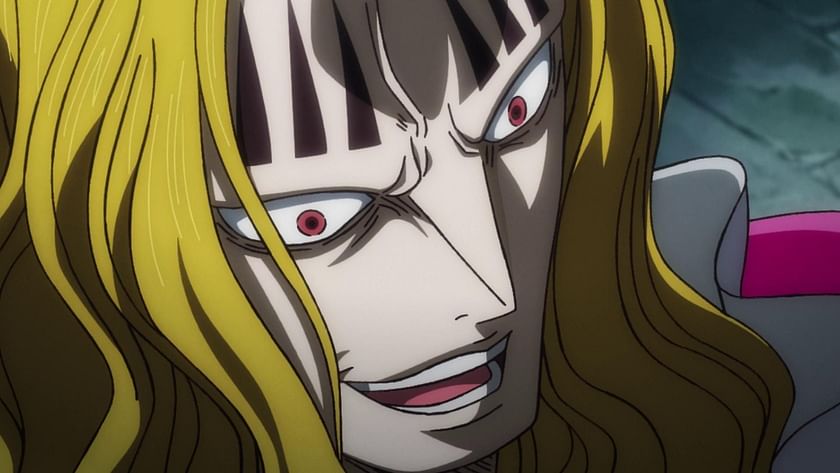 Basil Hawkins, aka "The Magician," is a dangerous pirate captain from the North Blue. Despite having created an alliance with Kid and Killer, he became a subordinate of Kaido. As a member of the Beasts Pirates, Hawkins was an antagonist for the Wano Alliance.
Hawkins was defeated by Zoro at the start of the Wano Arc. Hawkins also lost to Law after he was released from prison. During the Onigashima Raid, he was brutally beaten by Killer, despite having tried to blackmail him.
Admittedly, Hawkins is not weak. He just fought opponents far above his paygrade. A tricky warrior, Hawkins uses his cards to enhance his powers. He can also use his Straw-Straw Fruit to transfer any damage he receives to another person to whom he is connected.
---
7) X Drake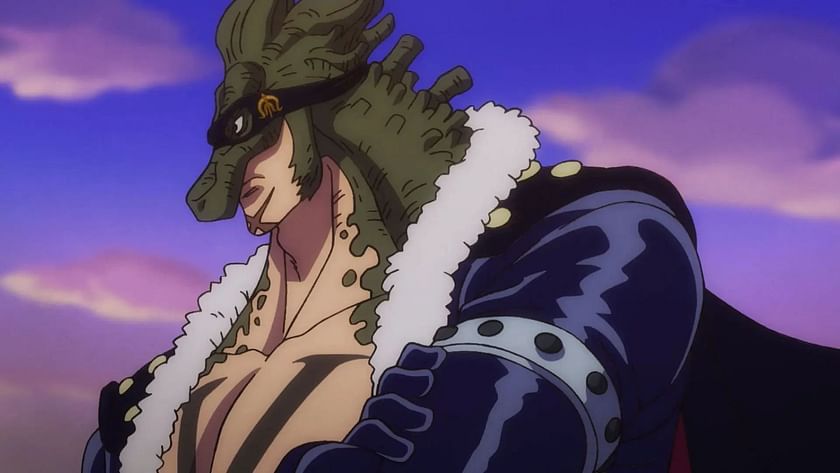 A native of North Blue, "Red Flag" X Drake is not a pirate. A former Marine rear admiral, he pretended to quit the organization and become a pirate. In truth, he never left the Marines. In fact, he is a member of SWORD, a secret unit.
Drake joined the Beast Pirates under false pretenses during the time jump. As a matter of fact, he was elevated to one of the elite "Flying Six" of the crew. Drake, embarrassed by his exposure, joined forces with Luffy's crew.
A skilled dual wielder of a sword and a four-bladed ax, Drake can also use his Allosaurus Zoan Fruit to transform himself into a carnivorous dinosaur. Drake easily defeated one of the Numbers in the Wano Arc. He was no match for the CP0 agents, despite his incredible endurance and physical strength.
---
6) Scratchman Apoo
A member of the Longarm Tribe, Apoo is one of the Eleven Supernovas of the Worst Generation. He created an alliance with Kid and Killer but betrayed them. He joined the Beasts Pirates and left his former allies fighting Kaido in a desperate battle.
However, Apoo was not truly loyal to Kaido and turned on him during the Onigashima Raid. This opportunistic and treacherous nature is well reflected in his fighting style as well.
A tactical fighter, Apoo uses his Sound-Sound Fruit to perform surprise attacks, delivering damage through the emission of sound waves. Apoo also has a certain degree of physical strength and endurance that allowed him to somehow survive the attacks he received from CP0 agents and fellow Supernovas.
---
5) Killer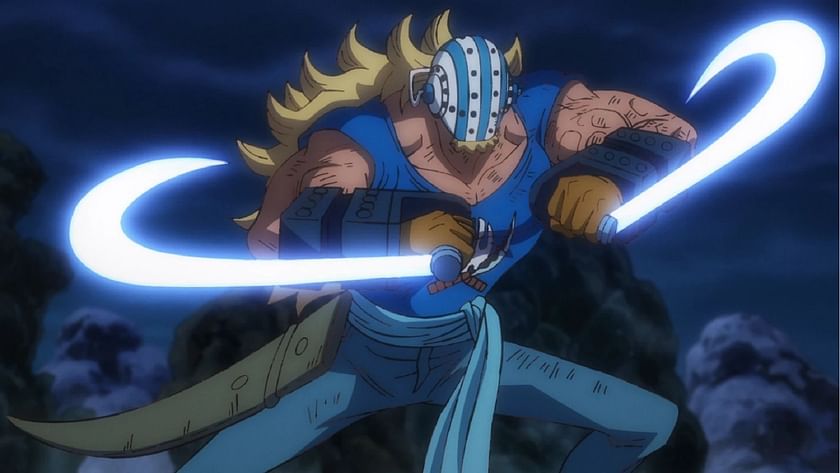 "Massacre Soldier" Killer is Eustass Kid's right-hand man. Like Zoro, Killer is one of the Worst Generation Supernovas despite not being the captain of a crew. Killer was one of the five most powerful Supernovas to take on the Emperors in Onigashima's rooftop battle, demonstrating his strength even further.
Killer was forced to work as an assassin under the alias "Kamazo" after being blackmailed with Kid's life. He faced off against Zoro but was brutally defeated. Successively, Killer and Kid joined the Wano Alliance, partaking in the Onigashima raid.
Killer fought and brutally defeated Basil Hawkins after a heated battle with Kaido and Big Mom. These achievements establish Killer as a capable Commander-level fighter. Excelling in speed and agility, he uses two scythe-like blades, the Punishers, to perform swift and lethal attacks.
---
4) Eustass Kid
Eustass "Captain" Kid is the founder and leader of the Kid Pirates. He is violent and cocky. However, he has a sincere bond with his crewmates. He has a childish competitive side towards Luffy and Law.
Kid defeated Big Mom, one of the Four Emperors, after joining forces with Law. Despite the power of their blows, she could endure them all. However, she was pushed underground and couldn't ascend back.
Kid possesses remarkable endurance and physical strength. He is one of the few wielders of the rare Conqueror Haki, though he was unable to master it. Recently, Kid progressed to the Awakening level of his Magnet-Magnet Fruit, allowing him to command magnetic forces.
---
3) Trafalgar D. Water Law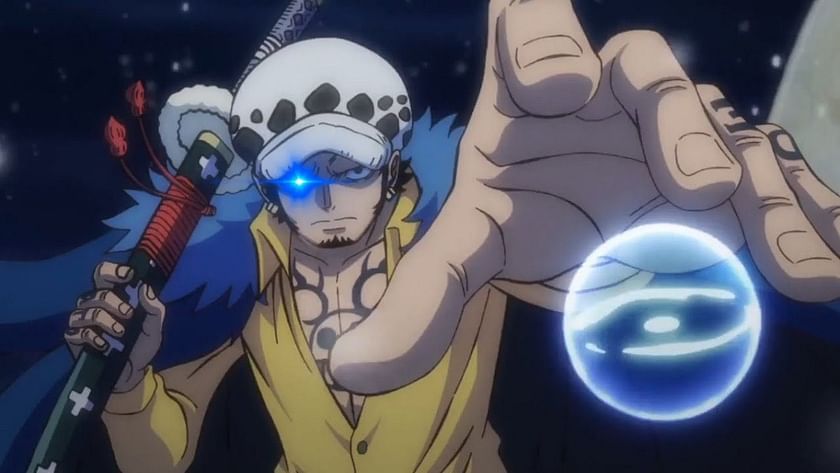 Trafalgar Law is the captain of the Heart Pirates. He is a cunning man who possesses the mysterious Will of D. and is determined to discover its meaning. Law has long been a supporter of the Strawhat Pirates.
Law ate the Ope-Ope Fruit, which allows him to manipulate anything within his range of effect. He recently achieved Awakening, bringing his abilities to a whole different level of lethality. The combination of his tactical skills, his Ope-Ope Fruit, and his swordsmanship makes Law a deadly fighter.
Law was able to outright beat Smoker and Vergo. He also inflicted severe damage on Doflamingo, although he was brutally defeated by the latter. Law upgraded his Devil Fruit abilities and teamed up with Eustass Kid to help defeat Big Mom during the Wano Arc.
---
2) Roronoa Zoro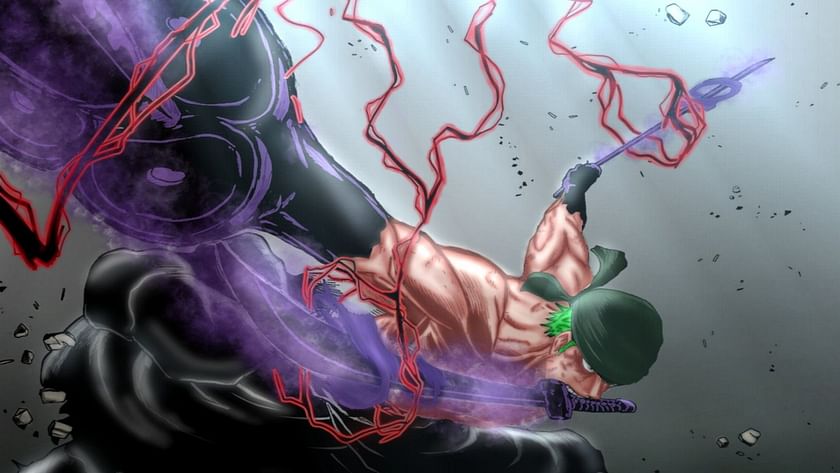 "Pirate Hunter" Roronoa Zoro is a master swordsman who aims to become the world's strongest, surpassing even Dracule Mihawk. Being the second strongest individual in the Strawhat Pirates, Zoro acts as the factual vice-captain of the crew.
Zoro is Luffy's right-hand man. Luffy and Zoro are the only two Strawhats to share certain strength-related achievements, such as possessing the extremely rare Conqueror's Haki and being dubbed Worst Generation Supernovas.
Zoro's physical abilities and Haki are outstanding. He was able to block a combined attack from Kaido and Big Mom. He also injured the latter, leaving him with a scar. After unlocking the Advanced Conqueror's Haki, an ability that only the strongest One Piece characters can use, Zoro annihilated King, Kaido's right-hand man.
---
1) Monkey D. Luffy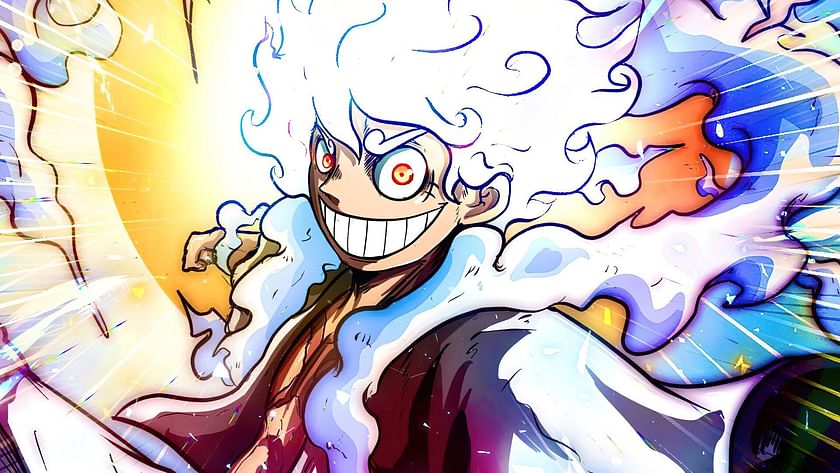 Monkey D. Luffy is the captain of the Strawhat Pirates. He has faced every type of challenge throughout the series in his quest to find the One Piece and become the King of Pirates. Born in East Blue, Luffy is one of the very few people who inherited the Will of D.
Luffy became Emperor after he fought and defeated Kaido. This establishes him as an exceptional fighter, among the absolute best in the One Piece world. A testament to Luffy's prowess, he can use the advanced versions of Observation, Armament, and even Conqueror's Haki.
Luffy ate a Mythological Zoan Fruit, the Human-Human Model: Nika, which grants his body rubber-like properties and allows him to use transformations called "Gears" to enhance his speed, strength, and versatility. Using the Gear Five form, Luffy can enhance his physical capabilities and use unbelievable powers.
---
Final Thoughts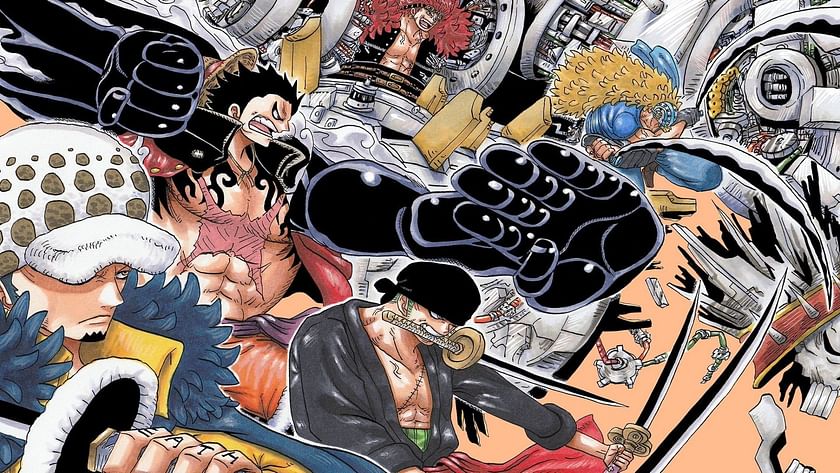 The less powerful Supernovas are those who willingly submitted to the Emperors, lacking both the guts and the actual power to challenge them. Conversely, the strongest Supernovas never even considered submitting to the Emperors. Instead, they fought them and their subordinates up to win.
These super rookies, namely Luffy, Zoro, Law, Kid, and Killer, are on a completely different level from the others. One Piece author Eiichiro Oda noticeably highlighted them in the exciting "Roof Piece" fight. It was stated that Luffy, Zoro, and the others are the leaders of the new generation of rising pirates.
At the end of the Wano Arc, Kid and Law received the same bounty that Luffy was awarded. Admittedly, more than strength, bounties equate to the threat the criminal poses to the World Government. Regardless, having the three share the same bounty doesn't make much sense.
Luffy's previous bounty was three times higher than Kid and Law's. With his much superior feats and greater individual strength, he should have earned a greater increase than them. Substantially, Luffy outclasses Kid and Law to the point where he equates them summed together.
Luffy was able to defeat a stronger opponent, Kaido, in a fair and square 1v1 battle, while Kid and Law needed numerical advantage as well as further external involvement to improperly beat Big Mom, who is weaker than Kaido.
Luffy's right-hand man, Zoro, is more than a match for Kid and Law themselves. In fact, when they fought concurrently, Zoro objectively outperformed them. While Kid and Law later achieved the Awakening of their Devil Fruits, he obtained the advanced stage of Conqueror's Haki, which is a superior feat.
Luffy also has other strong subordinates like Sanji and Jinbe. Apart from Killer, Kid and Law have no underling comparable to them. Unsurprisingly, Luffy was declared a Yonko, while Kid and Law weren't. Since his achievements far surpass theirs, his bounty should have too.
Sportskeeda Anime is now on Twitter! Follow us here for latest news & updates.
Poll : Do you think that Worst Generation Supernova Urouge will reappear later in the series?
59 votes