With the release of Blue Lock chapter 211, the manga finally revealed the secret behind Barou's hattrick in the previous match, as New Gen World 11 centre-back, Don Lorenzo was revealed to be the core of Ubers' goal-scoring formula. In addition, fans got to have a better understanding of Lorenzo's personality, which focused a lot on monetary values.
The previous chapter saw the match between Bastard Munchen and Ubers begin as Kaiser and Ness were seen advancing the ball into the opposition penalty box through a series of one-twos. However, in the end, Ness made a decoy run, allowing Grimm to provide a free cross for Kaiser. Nevertheless, the pass was blocked by Don Lorenzo, who had his eyes on Kaiser.
Disclaimer: This article contains spoilers from the Blue Lock manga.
---
Blue Lock chapter 211: Isagi stops Lorenzo and Barou's chemical reaction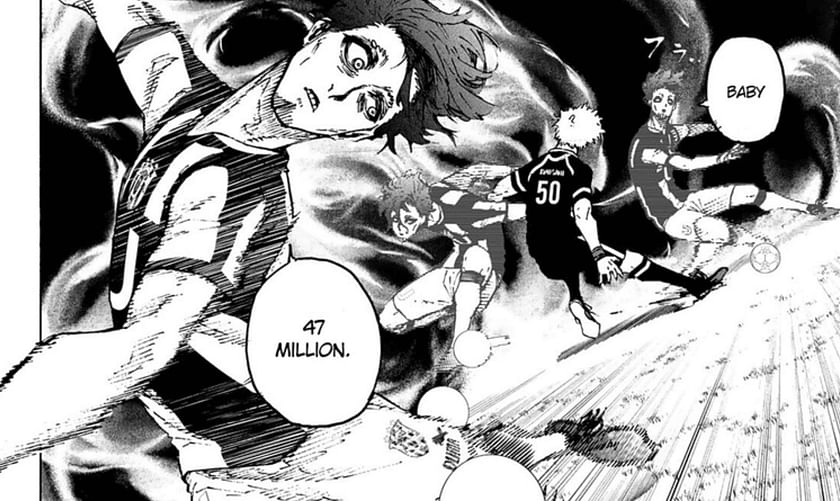 Blue Lock chapter 211, titled Zombie, opened with Don Lorenzo having blocked Kaiser's unexpected attack. From the looks of it, it seemed like Lorenzo and Kaiser shared an existing rivalry as Kaiser was aware of Lorenzo's obsession with money. After having blocked Kaiser's attack, Lorenzo felt like he deserved to be valued higher than Kaiser's 300M value.
Even Isagi, who was using meta-vision, was not able to read Lorenzo's movements, given that he was able to steal the ball from Kaiser with a single move. Lorenzo then started calling out the values of Bastard Munchen players, including Kurona, Yukimiya, and Isagi, instantly after which he was set to start Ubers' attack.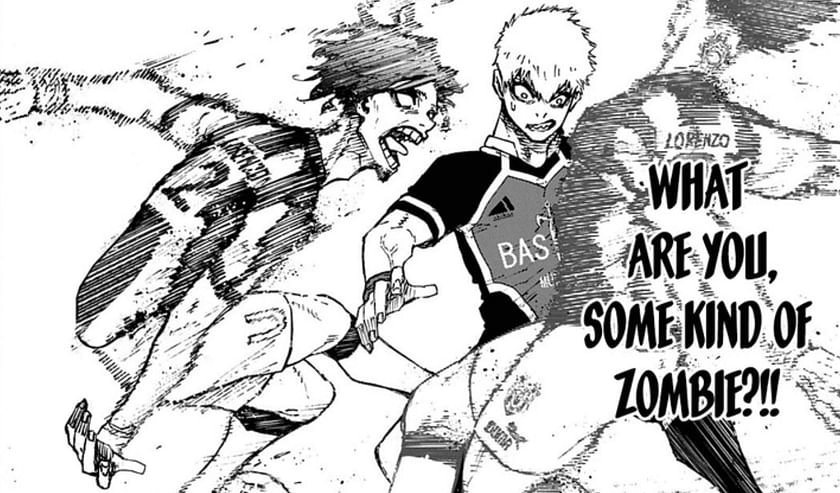 Just then, Kunigami and Raichi tried to stop him, however, Lorenzo, using his odd centre of gravity, got past both of them through his dribbling skills. Then, to everyone's surprise, Lorenzo kept moving forward as he passed the ball with his teammates, slowly progressing towards Bastard Munchen's penalty area.
During this, Hiori Yo, who was sitting on the bench, identified Lorenzo as the core of Ubers as he was vital in both defence and offence. While his team defends, Lorenzo plays as a defender, however, the moment Ubers is in the offence, Lorenzo switches positions with Niko, allowing the New Gen World 11 player to go ahead.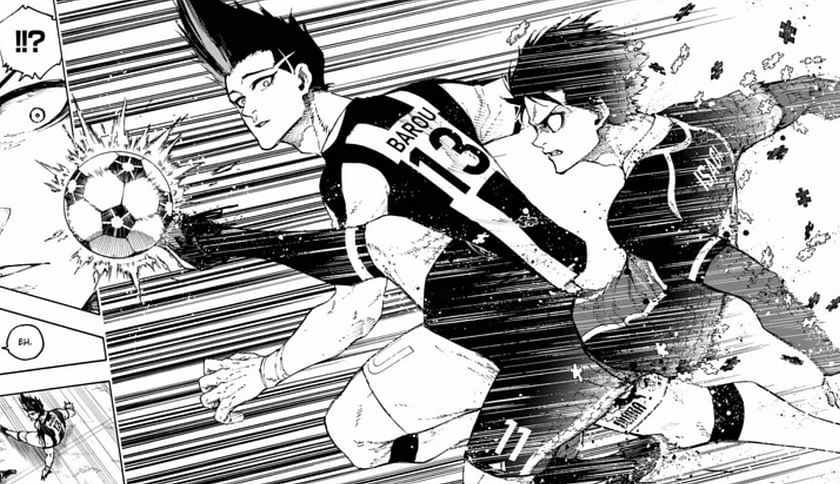 In the field, when everyone's focus was drawn to Lorenzo, Hiori was certain that it would turn out to be a mistake, given how Lorenzo only needed to pass the ball to Barou. As predicted, Lorenzo passed the ball to Barou, however, the pass was intercepted by Isagi, who used his meta-vision to read the entire field.
---
Final thoughts on Blue Lock chapter 211
Blue Lock chapter 211 revealed how Isagi while using his meta-vision, was able to read Lorenzo's movements and decisions. While Lorenzo himself seems to be a very dangerous player, Isagi should soon come up with a solution for Barou as well, as one small mistake could cost them a goal.
Thus, the entire Bastard Munchen team should come up with a solution soon. As far as the plot of the manga is concerned, there seems to be a good possibility that Raichi will play a vital part.
Sportskeeda Anime is now on Twitter! Follow us here for latest news & updates.