Buddy Daddies is turning out to be one of the most popular animes among the new generation. The plot centers around three people: Kazuki Kurusu, Rei Suwa, and Miri Unasaka. The three form an unlikely family, as Kazuki and Rei are assassins who are responsible for the deaths of Miri's family. They subsequently discovered her and ended up becoming her parents.
Both assassins are quite skilled at pretending to be Miri's parents in Buddy Daddies, and the little girl appears to adore everything they do. The closeness they share stands out as the prime reason for the anime's popularity among fans. Buddy Daddies has gained a global fanbase since its January 2023 release.
The anime is available for free streaming on Crunchyroll with ads. Interested viewers can purchase a subscription on the platform to watch it without interruption.
---
Buddy Daddies: How the parenting stories of staff members beautifully portray the difficulties of being a parent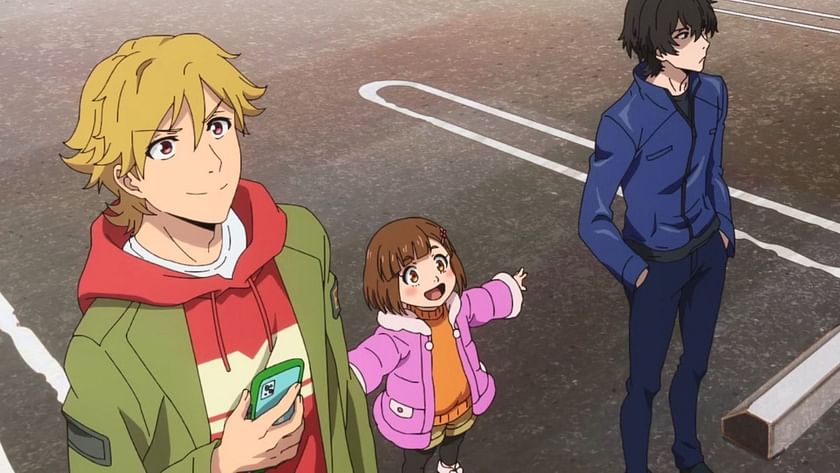 The concept of the series dives much deeper into the spectrum of parenting. Buddy Daddies is not just an ordinary comedy series that can be related to modern-day sitcoms; it's so much more than that. As the anime shows, Rei and Kazuki are emotionally unavailable, which makes it quite tough for them to grasp the concept of parenting.
The producers of Buddy Daddies, Mitsuhito Tsuji and Toba Yosuke, made a big revelation in a recent interview. They shared that the concept of parenting was later incorporated into the anime after they were influenced by the real-life parenting experiences of their staff and Mitshuhito Tsuji himself.
The interview unveiled the true inspiration behind the plot of the anime. Tsuji and Yosuke revealed that they were quite intrigued by the concept of parenting after hearing about it from their staff's experience raising a child.
Tsuji further discussed his experience in parenting and how much he wanted to engulf all of it and put it in the plot of Buddy Daddies. He wanted to show how, despite their differences, both assassins balance parenting and killing people.
Despite having a heartbreaking past, both the assassins have grown in courage and are committed to being good parents to a girl who is not related to them. Even Kazuki and Rei are not related to each other. The way they take care of Miri shows how much affection was hidden inside them that needed someone to be devoted to.
It even emphasizes the concept of same-sex parenting. With the growing bond between them and Miri, both Rei and Kazuki get to know each other a lot more than before, which eventually makes them grow closer. On one hand, they kill people in their day job, and on the other hand, they save Miri's life by not letting her suffer as an orphan.
Sportskeeda Anime is now on Twitter! Follow us here for latest news & updates.