Eida is Boruto's most overpowered character, who has has attracted quite a lot of attention from the fans having just made her debut in the beginning of Code Arc. She is said to be playing a pivotal role in the ongoing Arc and is going to have a major impact in determining the direction of the plot.
Apart from catering to the fandom of Boruto, Eida is also admired by another group of fans that belongs to a popular South Korean pop artist from the group named Blackpink. She is known as Lalisa Manobal but fans like to call her Lisa.
There are rumors going around in the fandom that Eida from Boruto has taken inspiration from Blackpink's Lisa. They have been comparing almost everything between the two and the results are quite similar, which is surprising.
---
Boruto: Blackpink's Lisa is the real inspiration behind Eida
Neither of the people being talked about in the article need an introduction. Since Eida's anime debut on the recent episode of Boruto's Code Arc, everyone has been speculating about the possibility of her character design and looks being inspired by the infamous Kpop artist Lisa.
This is attracting a lot of attention from the Kpop fandom towards the anime as they find that Eida's features are quite similar to that of Lisa. They are quite glad to see their favorite Kpop star being an inspiration for an anime character.
It is great to see an anime taking inspiration from a Kpop artist, who is quite popular among the new generation of pop culture fans.
Most people are tagging Eida as the animated version of Lisa from Blackpink, which is also giving the anime fans an exposure to the Kpop star. People who admire Eida would definitely find Lisa adorable and would start following her.
The similarity is quite noticeable since the way the character poses in the poster of the Boruto Code Arc is similar to one of Lisa's on-stage poses. The way she looks and the placement of her hands and fingers, almost everything indicates that Eida's look is inspired by Blackpink's Lisa.
---
About Lisa from Blackpink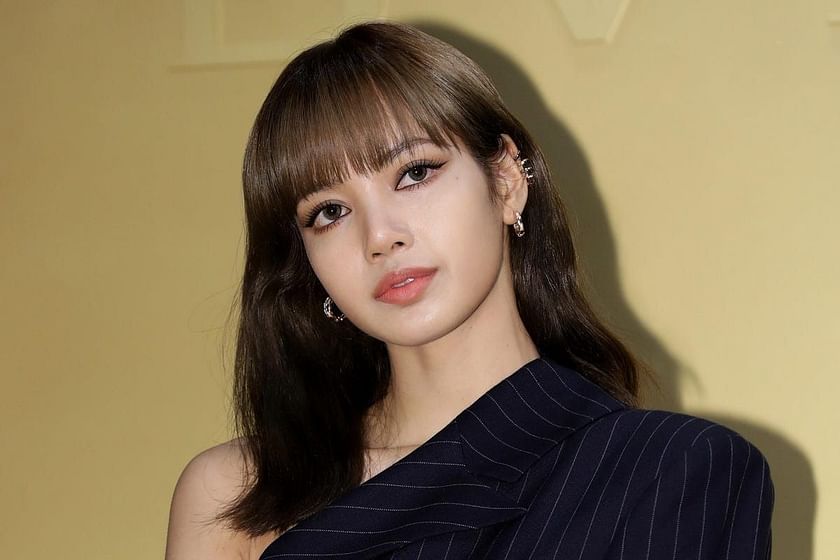 Lalisa Manobal is a renowned K-pop artist from Blackpink, mononymously known as Lisa by all her admirers. There are quite a lot of things she is good at, like rapping, dancing, and singing. She made her debut in 2016 as one of the four artists in the group Blackpink. Since then, she has become quite popular with the growing fandom of pop culture and Blackpink.
She made her solo debut in 2021, which led to her fame skyrocketing, leading to her growing fanbase all around the world. The album is popularly known as Lalisa and 736,000 copies were sold just in the first week of its release.
If the rumors about Lisa being an inspiration for Eida are true, it's quite justified to have such an icon for a charming character like Eida. Considering that she is a pivotal character in the series, it would be interesting to watch her on-screen knowing that the designer took inspiration from Lisa.
Sportskeeda Anime is now on Twitter! Follow us here for latest news & updates.