Buddy Daddies is the story of two assassins handling a little girl and pretending to be their father. The series has been one of the most popular new-generation animes since its release in January 7, 2023.
Unlike most animes, Buddy Daddies is not based on any manga. It is an original Japanese TV series that can be streamed on Crunchyroll. Apart from that, the anime premieres every Saturday on a few local Japanese channels.
---
The subbed version of Buddy Daddies is now available to stream on Crunchyroll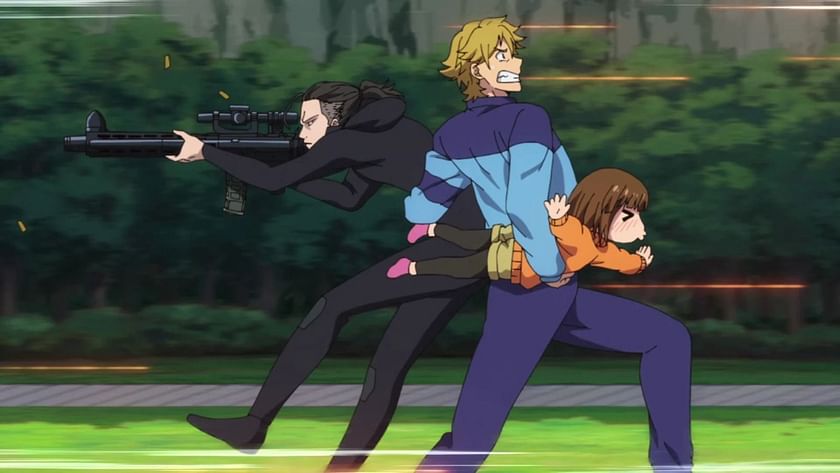 The anime premieres its episodes every Saturday on Japanese TV channels such as Tokyo MX, BS11, Gunma TV, and Tochigi TV.
Buddy Daddies is available to stream on Crunchyroll for free. However, the free version includes advertisements. For those who want to watch it without the ads, they can purchase the paid subscription on the streaming website and watch it without any interruption.
Crunchyroll and Crunchyroll Premium make the anime series available worldwide for the global fanbase to watch. One can currently watch the subbed version of the anime, i.e., the Japanese audio with English subtitles, on the streaming platform since the English dubbed version of each episode drops two weeks after the original premiere date.
---
Buddy Daddies sees two assassins pretending to be parents to Miri Unasaka
Buddy Daddies is currently one of the most hyped and trending animes of Spring 2023. Since the anime is not adapted from any manga, it gives the studio and the director a lot of flexibility with the plot, helping them cater to the changing demands of the fanbase.
The story revolves around Kazuki Kurusu and Rei Suwa, two professional assassins who show zero to no emotional connection with the entire world. They come across Miri Unasaka, a four-year-old girl with no family whose parents died because of the two assassins. From here starts a journey of affection and care that the girl receives from Kazuki and Rei as they navigate through some difficulties while living with her.
An enthusiastic kid whose next moves are considered unpredictable, Miri Unasaka provides an exercise in developing emotions for the otherwise cold and indifferent Kazuki Kurusu and Rei Suwa. As they learn new things through their stay together, the latter two develop an inclination towards being good parents to the little girl.
The cute bond they share largely contributes to the fame of the series among anime fans. Therefore, it is no surprise that Buddy Daddies has created a global fanbase for itself within quite a short time span.
Sportskeeda Anime is now on Twitter! Follow us here for latest news & updates.