Mushoku Tensei will appear at Anime Japan 2023, making it an excellent opportunity for all fans to catch up on the latest announcements of the anime.
The first season of Mushoku Tensei: Jobless Reincarnation shattered the audience. Rudeus' heart was ultimately broken, and he entered a melancholic phase due to Eris' letter, which failed to express her actual intentions.
Aside from the protagonist's journey, the pair and their chemistry are considered the finest element of the anime. Fans impatiently anticipate more of it, which is why they have been holding their breath for any kind of news regarding the second season.
The wait is over as this year's Anime Japan is expected to deliver Mushoku Tensei: Jobless Reincarnation fans some exciting news pretty soon, as the biggest anime event in Japan is just around the corner.
---
Anime Japan 2023's Mushoku Tensei: Jobless Reincarnation 2 stage is expected to provide new information and release key visuals
Anime Japan 2023 is an annual convention for the Japanese animation world. This year, it is scheduled to take place from March 25 to 28. It is the country's largest anime event, with several global corporations gathering at Tokyo Big Sight for a convention that features major titles in the anime industry.
Anime Japan 2023 will be jam-packed with thrilling and tempting series that are anticipated to make special announcements, as this convention has been a significant hotspot for anime announcements in recent years.
---
Mushoku Tensei Season 2 is set to appear on Green Stage
Mushoku Tensei: Jobless Reincarnation season 2 is set to appear on this year's Green Stage as the first program on March 26, 2023. The time scheduled for the anime is as follows:
Time - 9.50 am (JST) Date: March 26, 2023
Time - 6.20 am (IST) Date: March 26, 2023
Time - 8.50 pm (EDT/EST) Date: March 25, 2023
The anime's Special Stage is expected to feature the three main cast members of the series, Yumi Uchiyama, the voice actor of Rudeus Greyrat; Ai Kayano, the voice actor of Sylphiette; and Tomokazu Sugita, the new cast member.
---
What to expect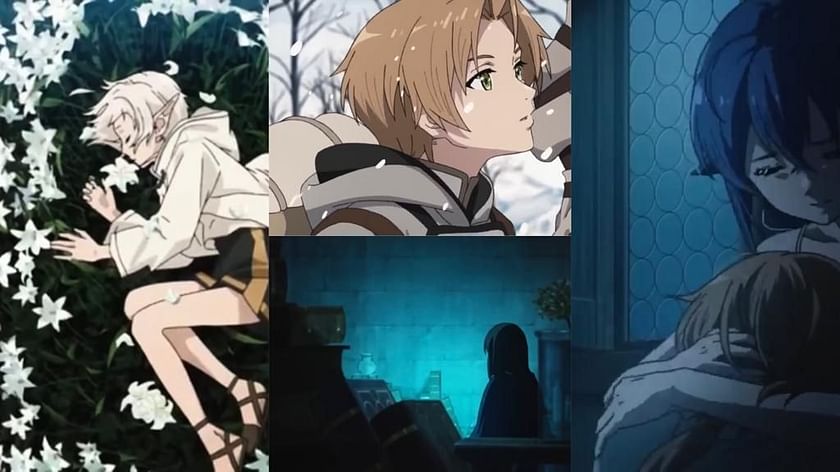 With the appearance of the anime's main cast members on the panel, viewers can expect to discover more about Mushoku Tensei: Jobless Reincarnation Season 2.
The makers of the anime are expected to utilize the opportunity to its fullest to protect the anime on a global scale. The special stage will likely introduce new characters and cast members.
There is a high potential for the release of key visuals from the second season. There is also a high possibility of the anime going beyond and releasing a brand-new trailer for the second season.
---
Sportskeeda Anime is now on Twitter! Follow us here for latest news & updates.