The 2023 Home Run Derby just added more star power to the lineup as Los Angeles Dodgers superstar Mookie Betts announced that he will participate in the event. The two-time World Series champion has accomplished nearly everything one can in the MLB, however, this year's All-Star weekend will see Betts participate in the first Home Run Derby of his successful MLB career.
After being voted by the fans to be a starter in the 2023 MLB All-Star Game, Mookie Betts announced that he will be joining several of the league's most exciting stars in the Home Run Derby.
•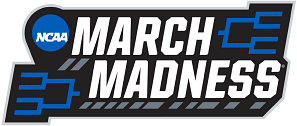 "The goal now is not to come in last." Mookie Betts confirms he's participating in the Home Run Derby after being selected as an All-Star today." - @SportsNetLA
Betts told reporters following the announcement that his goal is not to finish last. While he is not known as a big-time slugger, the former American League MVP has hit more than 30 home runs on three separate occasions in his career. Last season, Mookie hit a career-high 35 home runs, so he may have what it takes to advance to the second round at least.
Joining Betts in the Home Run Derby is Seattle Mariners phenom Julio Rodriguez and Toronto Blue Jays slugger Vladimir Guerrero Jr. It remains to be seen which other All-Stars will join the trip in the derby, however, there will be a total of eight participants looking to claim the crown.
"Betts also announced that he would participate in the home run derby for the first time, "even though I don't know that I really want to do it," he said with an impish grin. "The wife said I have to do it. It's the last thing I haven't done." - @Sammy_Roth
A look at Mookie Betts' list of accomplishments in the MLB, which is only missing a Home Run Debry crown
Since debuting in 2014 with the Boston Red Sox, there is little that Mookie has not achieved in the MLB. A 10-year pro, Betts has a laundry list of career accolades that nearly every player would be envious of.
"Another big accomplishment for a former MVP. Mookie Betts is a starting outfielder for the NL! #AllStarGame" - @MLB
Throughout his time in the MLB, the veteran outfielder has been selected to the All-Star Game six times, won the 2018 American League MVP,and also won the World Series twice, once with the Red Sox in 2018 and another with the Los Angeles Dodgers in 2020. He has also won six Gold Glove Awards and a batting title.
Poll : Will Mookie Betts win the Home Run Derby?
10 votes