| | |
| --- | --- |
| Full Name | Markus Lynn Betts |
| Date of Birth | October 7, 1992 |
| Nationality | American |
| Height | 1.75 m |
| Role | Right fielder |
Mookie Betts: A Brief Biography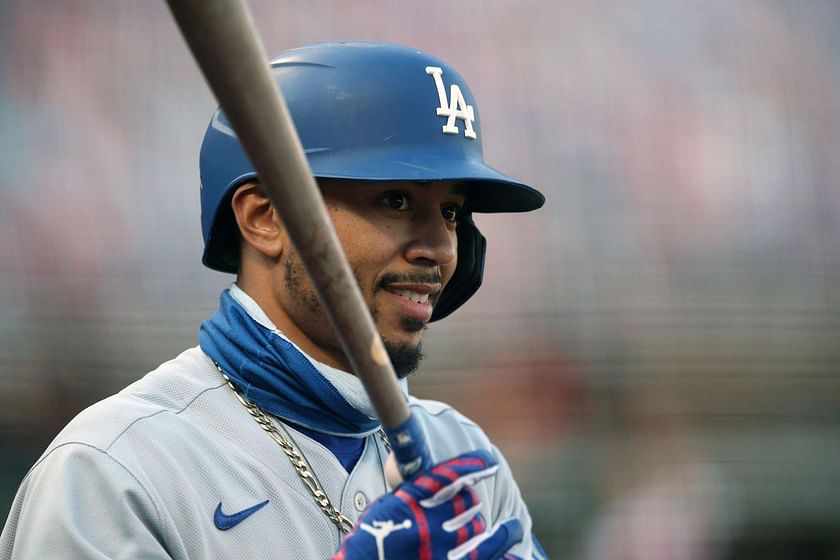 Mookie Betts is an American professional outfielder for the Los Angeles Dodgers who has previously played for the Boston Red Sox. In 2018, with the Red Sox, Mookie became the first player in MLB history to win the Most Valuable Player, Silver Slugger, Gold Glove, and World Series in the same season.
In 2020, Mookie was traded to the Los Angeles Dodgers, where his award-hunting streak didn't stop, as he again bagged both the Gold Glove and Silver Slugger awards. Mookie has also played a pivotal role in helping the Dodgers capture the 2020 World Series title. Aside from baseball, Mookie is also known for his philanthropy. Alongside his wife, Brianna, he actively engages in charitable work, supporting various causes dedicated to giving back to the community.
Mookie Betts' Personal Information
| | |
| --- | --- |
| Name | Markus Lynn Betts |
| Age | 30 |
| Dob | 7 October 1992 |
| Nationality | American |
| Mother's Name | Diana Benedict |
| Father's name | Willie Betts |
| Profession | Baseball Player |
| Net Worth | $60 million, estimated |
| Height | 5 Feet 9 Inches (175cm) |
| Weight | 82 kg |
| Education | John Overton High School, University of Tennessee |
| Relationship Status | Married |
Mookie Betts' Early Life
Mookie Betts was born Markus Lyn Betts on October 7, 1992, in Smyrna, Tennessee, and his parents chose his name "Mookie Betts" to form the initials of MLB, matching those of Major League Baseball.


Mookie's mom, Diana Benedict, was his first Little League Baseball coach, and she was the first person to see Mookie's potential early on and has encouraged him to keep playing despite being only five.
Mookie attended John Overton High School in Nashville, Tennessee, where he continued playing baseball. During his junior year, he batted .548 with 24 steals. He then signed a commitment letter to attend the University of Tennessee on a baseball scholarship after being recruited by several prominent baseball schools.


Mookie's mother was always there to support him throughout his journey, and she has helped him become the star he is today.
Mookie Betts' Personal Life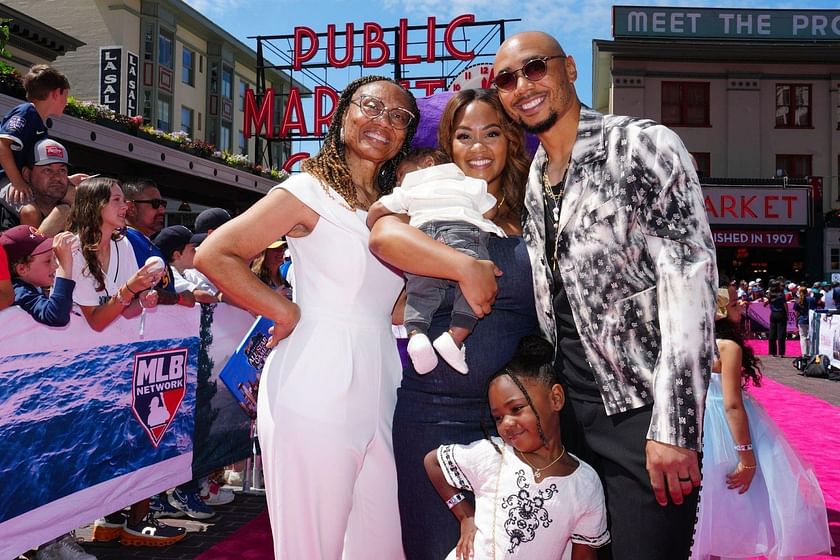 Mookie decided to marry his high school love, Brianna, on December 2, 2021, after having passionately dated her since 2005, and now they have a son and a daughter together.

Mookie is also known for wearing necklaces while playing baseball, which was gifted to him by a 13-year-old fan during spring training in 2018.


Mookie and his wife Brianna are also highly regarded for their philanthropic activities and commitment which positively impact society. They have supported numerous causes and have dedicatedly given back to the community. A few of the notable mentions are.


The 5050 Foundation, Acts Inspired, Pull Up Neighbor, Will to Live, and others.
Mookie Betts' Family Background
Mookie Betts was born to American parents and is the only child.

Mookie's father, Willie, was a retired Air Force official, and his mother, Diana, was a baseball coach. Mookie was only ten years old when his parents parted ways. Mookie had the only option of moving with his mother to California, which he did.
Mookie Betts' Wife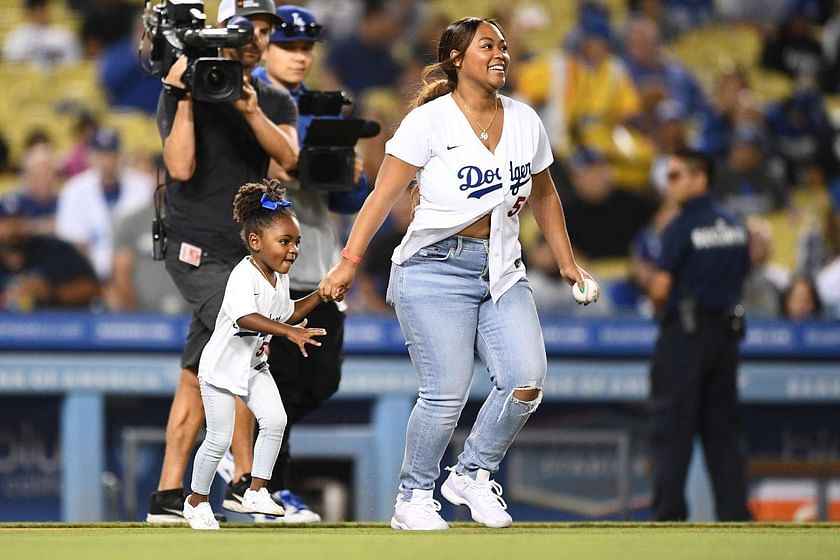 Mookie Betts' wife is Brianna Hammonds. She was born on August 7th, 1994. She has an athletic background and has played basketball in college. Brianna shares a strong bond with her mother, Tracey Hammonds, and was actively involved in her family business before getting married.


Brianna is presently a homemaker and is a pillar of support for Mookie, and she shares her involvement in Mookie's charitable endeavors.
Mookie Betts' Kids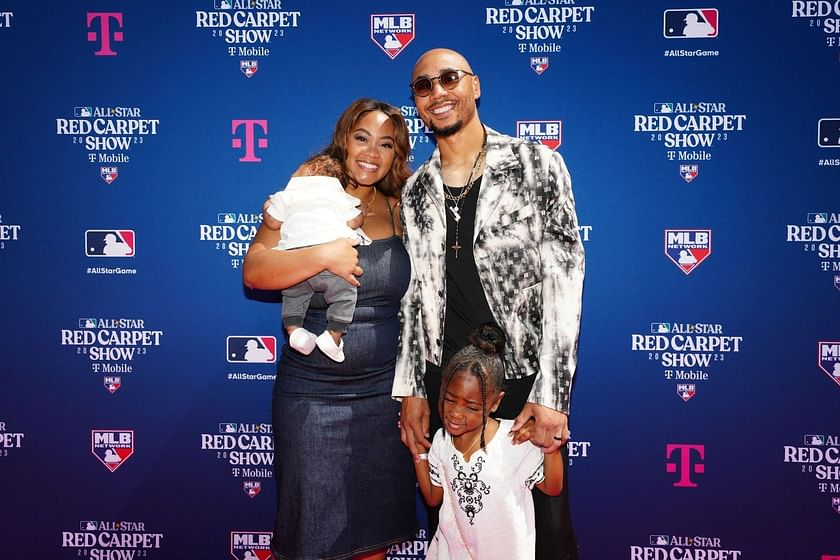 Mookie Betts and Brianna Hammonds are blessed with two children:


A daughter named Kynlee Ivory Betts, born on November 6, 2018, and a son named Kaj Lynn Betts, born on April 18, 2023.
Kynlee loves to eat fruits and snacks and prefers watching cartoons all day. She is fond of Minnie Mouse and shares a special place in her heart.


Kynlee also enjoys talking on FaceTime, going to the park with her mother, and prefers to sleep with her parents instead of in her room.
And Kaj is a beautiful baby boy who is only a couple of months old.
Mookie Betts' Social Media
Mookie is very active on social media. He has over 1.6 million followers on Instagram and almost 300 thousand followers on Twitter. Here are his official handles.

Twitter - https://twitter.com/mookiebetts
Instagram - https://www.instagram.com/mookiebetts
Mookie Betts' Net Worth
As of 2023, Mookie's net worth is an estimated $60 million, according to celebritynetworth.com.


Mookie has earned a significant portion of his net worth from his salary, incentives, and endorsements.
| | |
| --- | --- |
| Year | Net Worth |
| 2022 | $50 million |
| 2021 | $50 million |
Mookie Betts Brand Ambassador
There needs to be more information about Betts being a brand ambassador.


On the bright side, Mookie has been associated with various endorsements across a diverse industry, including Oakley, Addidas, BodyArmour, Axe Bats, Baden Sports, New Era, Wilson, Fanatics, History App, Tequila Vuelo, and more.
Mookie Betts' Investments
Aside from baseball, Mookie is a passionate investor, using his platform to help others. He diversified his portfolio by strategically investing in businesses he believes will rise one day, like Turning Natural, a D.C.-based health food company.

Mookie even appeared on a TV reality show to help promote the company, as per washingtonpost.com.
Mookie Betts' Career Stats
Mookie Betts has been passionate about baseball since his childhood. He grew up in Nashville, Tennessee, and played baseball for his high school team. The Boston Red Sox drafted him in the fifth round of the 2011 MLB draft, followed by his MLB debut in 2014.
Mookie has played for the Boston Red Sox and Los Angeles Dodgers throughout his career, and as of 2023, he has a career batting average of .292, an on-base percentage of .384, and a slugging percentage of .525. He has hit 240 home runs and 714 runs batted in.

Here is a tabular representation of Mookie Betts' MLB career stats.
| | |
| --- | --- |
| Stats | Value |
| Games | 1,203 |
| At-bats | 4,811 |
| Hits | 1,406 |
| Home runs | 240 |
| Runs batted in | 714 |
| Batting average | 0.292 |
| On-base percentage | 0.370 |
| Slugging percentage | 0.525 |
| On-base plus slugging percentage | 0.895 |

Source - MLB.com.
Mookie Betts' Achievements
Here is a tabular representation of Mookie's Achievements so far.
| | |
| --- | --- |
| Highlights and Awards | Year |
| 7x MLB All-Star | (2016-2019, 2021-2023) |
| 2x All-MLB First Team | (2020, 2022) |
| All-MLB Second Team | (2019) |
| AL MVP | (2019) |
| 6x Gold Glove Award | (2016-2020, 2022) |
| 5x Silver Slugger Award | (2016, 2018-2020, 2022) |
| AL batting champion | (2018) |
| 30-30 club | (2018) |
| 2x World Series Champion | (2018, 2020) |
Mookie Betts' Contract
Mookie's current contract with the Los Angeles Dodgers is a guaranteed deal of $365 million spanning twelve years, making it one of the most significant contracts ever in sports history.


The contract provides Mookie with a $5 million signing bonus annually and carries a base salary of $20 million and a total compensation of $25 million consecutively.
Mookie Betts' Diet
Although there is not much information about his diet, Mookie has recently denied rumors that he is vegan.
Mookie Betts' House
Mookie Betts bought a 9,415-square-foot mansion in Encino, California, from Chip Kelly and Jill Cohen in 2020 for $7.6 million. He listed the home for sale in February 2023 for $10 million.


The mansion has several impressive features, including a two-story guest house, a nearly edgeless swimming pool, a sunken fire pit, an outdoor kitchen, and a cabana, as per dirt.com.
Mookie Betts' Cars
Mookie Betts is one of those people who has a deep appreciation for retro cars, as he was publicly cited driving a blue Corvette C2 to a practice game; we believe it is not the only car owned by him, but one of the finest things he acknowledges that's for sure, as per hotcars.com.
A. Mookie Betts can play as a right fielder, at second base, and as a shortstop.
A. The Boston Red Sox drafted Mookie Betts in the 5th round of the 2011 MLB June Amateur Draft.
A. Mookie Betts signed a 12-year, $365 million contract with the Dodgers in 2020.
A. Mookie Betts has 100 hits this season and 1,406 hits over his career.
A. Mookie Betts has a .285 average this season and a .292 average over his career.
A. Mookie Betts has a career fielding percentage of .991, with 1930 putouts.