After the New York Mets' 5-4 loss to the Philadelphia Phillies on Friday, the final nail was driven into the coffin. The team was mathematically eliminated from playoff contention.
While the result was a long time coming, the sting is remains sharp for fans in Queens. With a payroll of approximately $340 million, the 2023 Mets do not just have the biggest payroll in the 2023 season, but also the largest in history.
Spurred on by big spending from billionaire owner Steve Cohen, the New York Mets went from being touted as World Series favorites to an MLB laughing stock. In just over eighteen months, the Mets went from inking the highest-paid pitcher in MLB history, twice, to trading both Justin Verlander and Max Scherzer away.
•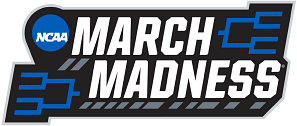 The 2023 Mets season will be studied for a long time, but let's examine some factors that led to the disaster that was the team's reality this year.
5 reasons why the 2023 New York Mets missed the playoffs
5 The Atlanta Braves are just too good
With a current record of 95-55, the Atlanta Braves are the best team in baseball. Led by MVP-presumptive Ronald Acuna Jr., superslugger Matt Olson, and a host of others, the Braves appear to be unbeatable. The Braves lead MLB in runs, home runs, RBIs, batting average, and almost every other vital statistic
While another team's strength is not nessecarily another's weakness, playing in the same division as the Braves put the Mets at a structural disadvantage. Instead of competing with four teams for a playoff spot, they were competing with the entire NL for a playoff spot. Until the Mets can measure up to the Braves, the postseason is not a viable option.
4 Pete Alonso probably wasn't 100% healthy for a lot of the season
On June 7, New York Mets slugger Pete Alonso was hit by a pitch during a game against the Braves. While the 2019 NL home run champ was originally expected to be out for a month with a bone bruise, he was back in just eleven days.
"Pete Alonso leaves the game with an apparent injury and Braves fan cheer. I've never seen a more disgusting fanbase" - Master Flip
Although Alonso has never hit for a high average, his numbers were impacted after his return. July saw only 6 home runs off Alonso's bat, down from 10 in May. Meanwhile his batting average went down by 20 points. While the figures may not seem significant, Alonso's role as the New York Mets' sole elite home run hitter leaves little room for error.
3 The bullpen did not get it done
With a reliever ERA of 4.44, the New York Mets rank 22nd out of 30 MLB teams in the category. While September has seen a slight improvement to 3.99, all other months except for July saw ERA figures above 4.40. With the exception of David Robertson, who was traded to the Miami Marlins at the deadline, nobody in the pen stepped up. A team cannot win games if you cannot get mileage out of their bullpen. Moreover, the fact that star closer Edwin Diaz missed the entire season after tearing his patellar tendon weeks before the season began didn't help.
2 Maybe Francisco Lindor isn't worth his gargantuan contract
Ahead of the 2021 season, shortstop Francisco Lindor inked a massive ten-year contract worth $341. While Lindor still managed to record 107 RBIs in 2022, perhaps it's time to acknowledge that Lindor is not hitting like he did when he was on the Cleveland Indians.
A .285 hitter during his six seasons in Cleveland, Lindor's average has slumped to .252 since he joined the New York Mets. Moreover, a man who could easily be relied upon to hit 30 home runs and 175 total hits is missing the mark on both fronts. He did steal a career-high 30 bases this year, though.
1 The Mets bet big, and lost on Verlander and Scherzer
If a team decides to drop $86 million per season on two pitchers, a figure larger than ten MLB teams, you need to be getting value. Justin Verlander and Max Scherzer were not outstanding for the New York Mets this year. Not terrible, but certainly not outstanding.
"Max Scherzer - New York Mets (2022-23) Scherzer made 42 starts for the #Mets over 2 seasons before being traded to the Texas #Rangers" - Legends in the Wrong Uniforms
Now, the New York Mets will need to pay the Texas Rangers $30.8 million over twelve installments for Scherzer to pitch at Globe Life Field, whenever the 39-year old returns from injury. With Justin Verlander poised to make another serious World Series run in a Houston Astros jersey this fall, perhaps Cohen may finally be realizing that money cannot answer structural issues within an organization.