Atlanta Braves fans had 24 hours of hope that former staff ace Julio Teheran might be coming back to them after he opted out of his minor league deal with the San Diego Padres on Monday.
Those hopes were dashed on Tuesday as Teheran signed a major league contract to pitch for the pitching-starved Milwaukee Brewers.
•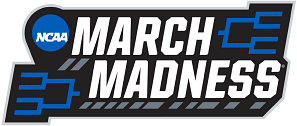 The 32-year-old Teheran hasn't pitched in MLB since tossing one game with the Detroit Tigers in 2021. He went five innings, allowing four hits and one run while striking out three with an equal number of walks in that lone start.
However, a week later, he was placed on the 10-day injured list with a right shoulder strain. He was then transferred to the 60-day IL before being fully shut down for the season.
In 2022, Julio Teheran played independent league baseball for the Staten Island FerryHawks of the Atlantic League as well as with the Tijuana Toros and Monterrey Sultanes of the Mexican League.
On Nov/ 27, 2022, Julio Teheran signed a minor league deal with the Padres and began pitching for Triple-A El Paso. He had opted out once already on May 2 but re-signed with the organization on May 4.
After the second opt-out, Atlanta Braves fans were feeling like it was time to bring him back to where it all began for him. Instead, he will go to pitch for the city where the Braves played before moving to Atlanta in 1966.
Atlanta Braves fans were thinking that a trip home could rekindle a little bit of that old magic with the National League East leaders. In nine seasons with Atlanta, Teheran went 77-73 with a 3.67 ERA and 1,184 strikeouts in 1,396 1/3 innings.
Instead, the Brewers will be hoping that Teheran can find a bit of his old self in Milwaukee.
The Brewers are in desperate straits for pitching with Eric Lauer, Wade Miley and Brandon Woodruff all on the injured list. The team is depending on Colin Rea, a 32-year-old signed as a free agent after playing in Japan, as the team's No. 3 starter.
Oh, Julio Teheran, the Padres hardly knew ye.
Julio Teheran had some big seasons with the Atlanta Braves
Teheran was an All-Star in both 2014 and 2016. He was 14-13 with a 2.89 ERA with a career-high 186 strikeouts in 2014.
Edited by Joseph Schiefelbein