With spring training around the corner, the Baltimore Orioles look dead set to achieve their target of a playoff spot in 2023. After Cedric Mullins expressed his optimism about the Orioles being well-focused on making it to the postseason in 2023, the Orioles' GM, Mike Elias, excitedly backed up those claims, stating that the roster believes it will happen this time around:
"We think, we got a real good shot to get into the Postseason this year."
•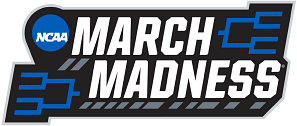 "The future is now in Baltimore. Are the Orioles ready to take the next step?" - @MLBNetworkRadio
For the simple reason that there are now substantially higher expectations for the Orioles, having a successful season won't be as simple in 2023. Most bookies predicted the Baltimore Orioles would sneak out 60 or more wins before the start of the previous season. Instead, the O's recorded 83 victories, and they now hope to complete the task they began in 2022.
Baltimore was at the bottom of the league less than 18 months ago, so to imply 2023 is a "playoffs or bust" year sounds a little unrealistic.
Can the Baltimore Orioles turn the tide in their favor in 2023?
The Baltimore Orioles' offensive inconsistency in the second half of the season was a major factor in their failure to qualify for the playoffs. Baltimore's O's 2022 offense reached its pinnacle in June, scoring 4.77 runs per game to record its first winning month since April 2017.
"A truly special season. Let's take a look back" - Baltimore Orioles
While the victories persisted in July and August, the offense started to steadily deteriorate after the All-Star break. The average number of runs scored per game dropped to 4.44 in July before dropping even further to 4.37 in August and then bottoming out at 3.97 in September and October.
By exercising more patience in the leadoff spot in 2023, Cedric Mullins may take significant strides toward raising his on-base percentage. To be clear, Mullins will never have a walk rate comparable to Adley Rutschman's, as even in the MLB's 2021 season, his walk rate ranked in the 47th percentile.
Simply put, Adley Rutschman will keep drawing walks at a truly astounding rate. In either case, improving the top catcher's skills by reducing swings and misses will help this lineup succeed.
"Adley Rutschman's first career hit is a TRIPLE" - Talkin' Baseball
Anthony Santander could undoubtedly aid the Orioles' offense in reaching new heights in 2023 if he can correct and reduce his launch angle while boosting his exit velocity against four-seamers while retaining his 2022 performance versus off-speed pitches.
It all comes down to the Baltimore Orioles carefully mitigating their player selections and effectively implementing strategies to get the best out of the roster in 2023.