2022 was a year to remember for the Houston Astros. Not only did the team win the second World Series Championship in franchise history, but the club enjoyed some breakout seasons from the likes of Framber Valdez and Jeremy Pena.
Despite losing Justin Verlander in free agency, the reigning World Series Champions remain one of the strongest rosters in the entire MLB. Aside from losing Verlander, the bulk of the Astros' championship core will remain together for the new campaign, however, there is one significant addition: Jose Abreu.
•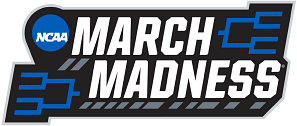 "Jose Abreu with his first home run of the spring with the defending champs (via @LosAstros)" - FOX Sports: MLB
A three-time All-Star, Jose Abreu has been one of the most consistent first basemen in the MLB since his debut with the Chicago White Sox in 2014. In 1,270 games with Chicago, Abreu has hit 243 home runs and 863 RBIs, with a .292 batting average. In 2020, the veteran slugger won his only MVP Award.
While the Houston Astros may be one of the best teams in the MLB, the Dominican Republic may be the best team in the world. Entering the 2023 World Baseball Classic, the Dominican Republic might feature the greatest roster ever assembled in tournament history. From top to bottom, it is difficult to find a team as loaded with superstar talent as the Dominicans entering this year's iteration of the WBC.
"Presenting Team Dominican Republic for the 2023 World Baseball Classic! WBC on FOX/FS1" - FOX Sports: MLB
After exploring the rosters of both squads, baseball fans have wondered not only if another national team can beat the Dominican Republic, but also if any MLB team can contend with the ridiculously loaded Dominican squad.
Enter the Houston Astros. The reigning champs may be the best bet for any MLB team to defeat the Dominican given their star-studded lineup which features proven winners such as Jose Altuve and Alex Bregman.
While the absence of Justin Verlander could drastically hurt the Astros' odds of winning, the team's elite defense may help the champs slow down the powerful bats of the likes of Juan Soto and Vladimir Guerrero Jr.
Pitching could be an advantage for the Houston Astros if they were to play against the Dominican Republic
While the Dominicans will feature one of the best-starting pitchers in baseball in the form of Sandy Alcantara, the rest of the rotation could be taken advantage of. The Astros finished the 2022 season with the 8th most runs scored, and the addition of Jose Abreu may only improve upon that number.
Even though the Astros would likely lose a series against the Dominican Republic, given the fact that two of their starters are projected to start for their opponents, Houston could put up some runs. Roansy Contreras and Johnny Cueto could easily be taken advantage of by the Houston Astros batters.
Poll : Who would win?
19 votes