Once a beloved franchise, the Oakland Athletics have become the laughingstock of the MLB universe, with many pointing the blame at notorious cheap owner John Fisher. The team has seen the attendance dwindle as the front office has shipped off every player with value on the roster.
Now, the move has inched one step closer to completion as the Athletics and the state of Nevada have reached a tentative agreement to move the team from Oakland to Las Vegas.
•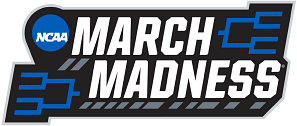 "Nevada governor Joe Lombardo says there's a 'tentative agreement' in place with the Oakland Athletics to 'bring Major League Baseball to the Las Vegas Strip.' The deal includes millions of dollars in public financing for a new ballpark." - @LasVegasLocally
While there are still many key steps to sort out, however, if the agreement was to be reached there is a possibility that the A's could be playing in Las Vegas as early as next season. The dreadful 2023 season could be the final one for the Athletics in Oakland.
The agreement announced by Governor Joe Lombardi included the approval of taxpayer funding to help build the estimated $1.5 billion stadium. The site for the stadium has also been agreed upon, with the grounds of the Tropicana Hotel set to become the home for the team if the move were to happen.
"The Oakland Athletics and Nevada leadership have struck a tentative agreement to forward a bill that could lead to the MLB team relocating to Las Vegas." - @reviewjournal
The proposed 30,000-seat, retractable roof stadium would be in the heart of the Las Vegas Strip, giving fans a view of the neon lights of the iconic street. The new Oakland Athletics stadium would share the intersection with iconic Vegas hotels Excalibur, MGM Grand and New York, New York.
The success of the Vegas Golden Knights and Las Vegas Raiders has helped raised considerable interest in bringing an MLB team to the city.
There has been a debate on whether Las Vegas should wait for an expansion team instead of taking on the failing Oakland Athletics
While rumors of MLB Expansion continue to circulate, some fans believe that waiting on an expansion team instead of bringing one of the MLB's worst teams to the city. Although the deal is only tentative, it appears likely that Vegas will eventually be home to an MLB team.
"Nevada should reject paying the terrible A's & jerky John Fisher. #NVLeg #MLB #welfarebaseball #VegasBeware @Nicole4Nevada @SteveYeagerNV @JosephMLombardo #LasVegas #sports #vote" - @DanPattersonUSA
However, the cost of creating a brand new team could cost upwards of $4 billion dollars, making a relocation bid more interesting to the public. The estimated cost of public money to bring the Athletics to Las Vegas ranges from $330 million to $500 million, a fraction of the expansion cost.
The relocation of the Athletics would also keep the expansion dream of cities such as Nashville, Portland and Charlotte alive.
Poll : Should the Oakland Athletics move to Las Vegas?
100%, the Oakland days are over
12 votes