As baseball continues its growth around the world, Portland is one of the cities aspiring to be the next team to benefit from MLB expansion. The Portland Diamond Project was founded by Craig Cheek with the intention of bringing an MLB team to the Portland area.
Cheek is joined by Managing Director Mike Barrett, as well as principal investors Russell Wilson and his wife Ciara. The team is dedicated to listening to business and community leaders, building great partnerships, and working together to make Portland the next MLB expansion team.
•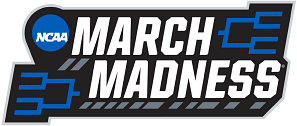 "In June 2018, Wilson and wife Ciara invested in the Portland Diamond Project — an initiative to bring major league baseball to Portland, Oregon." - Front Office Sports
The Portland Diamond Project's vision heavily incorporates its partnership with the local community and the benefits that come with housing an MLB franchise. PDP has placed an emphasis on a baseball franchise's ability to reshape the city.
According to their website, the team could be responsible for creating employment opportunities, expanding transportation options, adding great public spaces, and building civic pride.
"The Portland Diamond Project has secured purchase rights to a waterfront site along the Willamette River for a baseball #stadium, along with showing off some fancy renderings. No team yet, though." - Tim Newcomb
The team has hosted several community events promoting its mission and raising interest in potential MLB expansion. Some of the events the group has been present at or involved in include Russell Wilson's Charity Golf Event, Portland's Jazz Fest, PDP Fan Fest, and Feast Portland.
Portland's baseball history dates back to 1866, when the Pioneer Baseball Club became the first organized baseball team in the Pacific North West. Since then, the city has been home to several teams of varying levels, including the Portland Beavers, Portland Mavericks, and Portland Rosebuds.
If the city is granted a team through MLB expansion, they would join the city's other professional sports teams: the Portland Trail Blazers, Portland Timbers, and Portland Thorns FC.
---
The Nashville Stars also join the hunt for MLB Expansion
Another city vying for an MLB team is Nashville, Tennessee. The Nashville Stars and Music City Baseball group, led by Dave Stewart, have their eyes set on 2026 as the opening season for their potential MLB team. The Stars recently gained media attention after the announcement that Don Mattingly has joined the group as an advisor.
"Don Mattingly Named Advisor To Nashville Stars Baseball Group" - MLB Trade Rumors
While MLB expansion is a costly process, MLB Commissioner Rob Manfred has expressed the league's interest in expanding to 32 teams.
Poll : Should the MLB expand to Portland?
Let's do it! The more the merrier
77 votes
Edited by Nicolaas Ackermann