Since making his MLB debut in 2015, pitcher Aaron Nola has been the embodiment of quality starting pitching for the Philadelphia Phillies. Now, it appears as though that will remain the case for the forseeable future.
Nola's new seven-year contract will see the 30-year old earn some $172 million between next year and the 2029 season. The move has been praised by many as a strong endorsement from the Phillies that Nola represents a significant part of the team's future.
In a recent appearance speaking to the MLB Network's Hot Stove, former Phillies GM Ruben Amaro Jr. echoed the praise that Aaron Nola's contract has drawn. According to Amaro, a former player who worked as the Phillies' GM from 2008 until 2015, Nola's deal was extended with the ultimate goal in mind.
•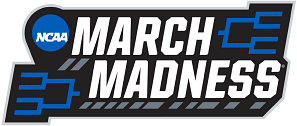 ""It's not about just this year, it's not about 2024... it's about the future and how many times that they can contend to be a World Series champion." - @RA_Jr20 on the Phillies re-signing Aaron Nola to a 7-year deal" - MLB Network
Amaro Jr. equated the retention of Nola with the Philadelphia Phillies' World Series capabilities. Although Nola did not throw a postseason pitch until 2022, he has since shown himself to be a true October warrior.
2023, in particular, was a postseason of excellence for Aaron Nola. The Louisiana-native allowed just six earned runs across 23 innings of the bump. Four of his six earned runs allowed in the postseason came in Game 6 of the NLCS against the Arizona Diamondbacks, which led to the Phillies falling in Game 7.
Alongside fellow ace Zach Wheeler, Aaron Nola represents the keystone of the pitching rotation. With so much money invested in supersluggers like Bryce Harper, Kyle Schwarber, and Nick Castellanos, the Phillies have now proved that they are serious about pitching, as agreeing to terms on such a big contract exemplifies.
"Aaron Nola records his 200th strikeout of the season. (via NBCS Philly)" - FOX Sports: MLB
Aaron Nola has the chance to go down in Phillies history
Before the end of the season, Nola spoke about his desire to stay with the only team he has ever known. By answering Nola's wishes with a contract of this magnitude, the Phillies have shown, without a doubt, that they view Nola as an integral part of any World Series-winning campaign.
As Amaro Jr. said, winning a World Series is the goal for the Phillies. Individual accolades or divisional titles simply will not cut it anymore. After defeating the Atlanta Braves in the 2023 NLDS, the team has shown that nobody is safe. Now, with Nola around for the rest of the decade, the Phillies are runnning out of excuses.