The MLB is set to introduce a new accolade, a Silver Slugger award for top offensive teams. A recent tweet shared by Talkin' Baseball talked about the development.
Unlike traditional Silver Slugger awards that celebrate individual players, this honor is designed to recognize the top-performing offensive teams in the league. The selection process for this prestigious award will be a blend of analytics and fan engagement through votes.
While fans have high hopes for the Atlanta Braves winning the award, there are also lingering questions about the necessity of this new accolade.
•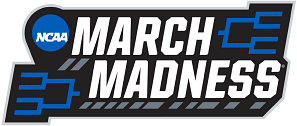 Fans are foreseeing an inaugural victory for the Braves. The Braves clinched the National League East title with just 146 games played. Their remarkable consistency and offensive prowess have made them a fan favorite for this award.
The Atlanta Braves are frontrunners to win the Team Silver Slugger Award
The Atlanta Braves secured their sixth consecutive NL East title with a convincing 4-1 victory over the Phillies.
The Braves' Matt Olson has emerged as an absolute powerhouse in MLB this season. Olson has hit an incredible 52 home runs and also tops the charts for the most RBIs. His performance with the bat has undeniably been a driving force for his team.
Another standout player for the Braves is Ronald Acuña Jr., who has been nothing short of extraordinary. Acuña currently ranks third in batting average with an impressive .337.
His stat line boasts an incredible 201 hits, 37 home runs and a staggering 66 stolen bases. The possibility of achieving the remarkable 40-70 milestone firmly establishes him as a frontrunner for the coveted MVP award.
Meanwhile, Michael Harris II has showcased his hitting prowess by securing the 10th spot in batting average with a solid .296. On the other hand, Austin Riley's consistency at the plate has earned him the ninth position in total hits.
The Braves have united to deliver a formidable offensive performance. This has solidified their status as the frontrunners to win the inaugural Team Silver Slugger award.