Jose Abreu's winter acquisition hasn't quite worked for the Houston Astros, and fans are slowly starting to get tired of the 36-year-old first baseman.
The Cuban-born veteran signed a three-year, $58.5 million contract with the organization on Nov. 28, 2022, and hasn't yet gotten going at his new franchise.
The former Chicago White Sox star has had a lackluster start to the season, singling on the opening day against the White Sox to secure his first-base hit as a member of the Astros.
•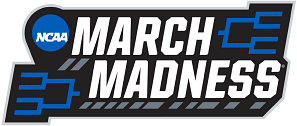 A disastrous Jose Abreu stat that crept up detailed that he hadn't hit a single homer in his past 309 plate appearances, dating back to Aug. 4, 2022. It is surprising considering the first baseman is a three-time Silver Slugger winner.
Houston Astros fans seem to have had enough of the veteran and want him out. One fan suggested that the Astros should have stuck with Yuli Gurriel. His transfer to the Miami Marlins will be a mystery to Astros fans for years to come.
Jose Abreu's achievements in MLB
Jose Abreu signed a $68 million contract with the Chicago White Sox after entering the MLB free-agent market in August 2013.
A hugely successful designated hitter back in the day, he has numerous accolades to his name. They include the AL Rookie of the Year in 2014, the Silver Slugger in 2014, 2018 and 2020, and the American League's Most Valuable Player award in 2020.