On November 20, the Braves inked reliever Reynaldo Lopez to a three-year contract worth some $26 million. While the prospect of joining one of the best teams in MLB would be an attractive one, it appears as though some backchanneling by an existing Brave helped firm up the deal.
Marcell Ozuna has been with the Braves since 2020. During that time, the Dominican has garnered a Silver Slugger, and led the NL in home runs and RBIs during the shortened 2020 campaign. According to new information, Ozuna is helping his team off the field as well.
Per Braves beat writer Justin Toscano, Ozuna lobbied their mutual agents at CAA sports to push for a deal for Lopez in Atlanta. Ozuna apparently claimed that Lopez was "needed on this team."
•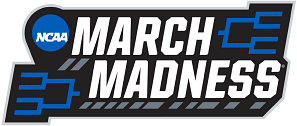 "Marcell Ozuna and Reynaldo Lopez share an agent. Of Lopez, Ozuna told the agent: "Hey, we need him on this team." In an intro Zoom, Lopez mentioned the positive vibe around the Braves and his excitement to pitch for a contender." - Justin Toscano
For the Braves, acquiring Reynaldo Lopez is a significant move, and one that adds depth to their already-potent bullpen. An eight-year MLB vet, the Braves will become Lopez' fifth team. The 29-year old split the 2023 season between the White Sox, Dodgers and Cleveland Guardians, posting a 3.27 ERA in 68 appearances, including six registered saves.
"The Braves sign Reynaldo Lopez to a 3-year, $30 million contract, the team announced" - FOX Sports: MLB
Although Ozuna has dealt with some high-profile legal troubles in the past, the outfielder remains one of the most prolific hitters on the Atlanta Braves. In 2023, Ozuna hit .274346/.558 with a career-high 40 home runs alongside 100 RBIs.
Despite featuring possibly the best starting rotation in baseball, the Braves had trouble when it came to their bullpen this season. Relievers for the team posted a cumulative ERA of 3.81, ranking them 11th out of 30 MLB teams.
Reynaldo Lopez will finally have a chance to win in Atlanta
Although the Braves met an untimely end to their 2023 season at the hands of the Philadelphia Phillies in the NLDS, the team is still incredibly talented. On the backs of historic seasons from Ronald Acuna Jr. and Matt Olson, the 101-win Braves posted the best team slugging percentage either.
However, in the end, it was pitching that did the team in. By investing in an arm like Reynaldo Lopez, the Braves show they are serious about improving on the backend. It's good that Marcell Ozuna was able to help/