According to Milwaukee Journal Sentinel, MLB Commissioner Rob Manfred is currently in the city discussing the future of the Brewers and their current stadium. Milwaukee's current stadium, American Family Field, is in dire need of long-term repairs, something that Manfred is asking the team to address.
Reports suggest that Manfred is using applying additional pressure on the franchise and local governement, raising the possibility of relocating the Milwaukee Brewers if the renovations are not committed to and completed.
•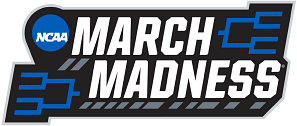 "Hey Rob. Go F yourself. If you're relocating the Brewers because of stadium concerns, you better move the Cubs to the moon. #MLB #Brewers" - @TavernWISports
Established in 2001, American Family Field (formerly known as Miller Park), is known for its distinct fan-shaped retractable roof and yellow slide behind the outfield walls. However, aside from some minor upgrades, the franchise has done little to update the majority of the stadium.
According to the report from the Journal Sentinel, the upgrades the Manfred and the MLB are hoping for would cost upwards of $428 million over the next two decades. While Manfred's pressure about moving the Brewers to a new city may simply be a business tactic to force the local government into using taxpayer money for the upgrades.
"@MLB @MLB_PR you definitely know how to alienate your fan base. Why do you feel the need to threaten the city and state to do something to keep the team? Someone else paying you off to move the team. Where do I send my Brewers gear to for a refund?" - @JonathanAFox154
While there is no indication of where the club could potentially move to if worse came to worse, there are several cities interested in acquiring an expansion team or a relocating franchise. Among those cities interested are Portland, Nashville, Montreal and Charlotte.
The Brewers are not the only MLB franchise linked to relocation rumors
The report involving Milwaukee's potential relocation would make them the third team in the MLB currently tied to rumors about a future move. Both the Oakland Athletics and Tampa Bay Rays have been linked to relocation rumors because of stadium deals.
"Nevada governor Joe Lombardo announced a tentative agreement on Wednesday with the Oakland Athletics and local and state leaders to bring a bill to the state legislature that would pave the way for the A's to play in Las Vegas" - @CNN
While the Rays have been linked for years without any substantial deal in place, the Oakland Athletics have signed a tentative agreement with the state of Nevada to move the team to Las Vegas. Although the two parties have agreed to terms, there are several more steps that need to be completed before the relocation to Las Vegas can occur.