MLB fans voted for the best second basemen going into the 2023 season, and the results were quite surprising.
Jose Altuve led the charge atop the list, which also contained the likes of Jeff McNeil of the Mets, Marcus Semien of the Texas Rangers, and Gleyber Torres of the Yankees among the stellar names constituting the list.
•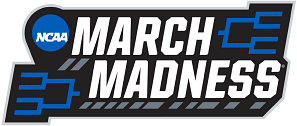 "Here's how the fans voted for the Top 10 Right Now at Second Base." - MLBNetwork
MLB fans took it upon themselves to voice their opinion about voting for the top 10 first and third basemen, as well as the shortstop. The same could be observed for this list, as fans didn't hold back on Twitter.
"ozzie is literally the most overrated player in mlb" - belladeryy
"AllStar Crone, not shown." - TheMaverick21
Some of MLBs Best Second Basemen
Jazz Chisholm, one of baseball's brightest emerging talents, was one of the few shining lights for the Marlins' offense in 2022. The team scored a league-worst 586 runs. The issue is that Chisholm, who was named to the senior circuit All-Star team, missed the entire second half due to a back injury.
Jeff McNeil appeared in his second All-Star Game in 2022, winning the Silver Slugger Award and the National League Hitting Title with a.326 batting average. The Mets have benefited greatly from McNeil's versatility over the past few seasons, but second base is where he excels.
"Jeff McNeil throws out Shohei Ohtani at home to end the 3rd" - SNYtv
Marcus Semien had a.697 OPS in his first half as a Texas Ranger after being an AL MVP finalist the year before with the Toronto Blue Jays.
He bounced back to score a.777 OPS in the second half of the season, and as a natural shortstop, he kept getting high marks for being one of the top defensive second basemen.
Ozzie Albies' absence from the Braves' starting lineup for the majority of 2022 was caused by foot and finger fractures that only allowed him to play in 64 games.
The two-time All-Star should enjoy better fortunes ahead, which is alarming for rival teams given that the Braves still managed to win 101 games the previous year without him for significant portions of the season.
"Ozzie Albies makes a great diving catch, but can't get either runner, so he throws the ball to the ground." - gifs_baseball
It may be difficult to argue against Jose Altuve's Cooperstown-worthy record when his career is through. However, his affiliation with the 2017 Astros may have an impact on his chances of being voted into the Hall of Fame.
In 2022, Altuve was an All-Star for the eighth time, winning his sixth Silver Slugger Award and contributing to the Astros' World Series victory.
Edited by Sidharta Sikdar