The city of Philadelphia and Kansas were caught in a boisterous jamboree last night post their respective NFL Conference Championship game victories against the San Francisco 49ers and the Cincinnati Bengals.
The Philadelphia Eagles put on a show and breezed past their opponents 31-7 in what was an unexpected route, and anticipated. The night ended with a loud "Fly Eagles Fly" sing-a-long.
The game between the Chiefs and Bengals was much closer on the other end, with the Kansas City Chiefs edging it 23-20, and booking their place in the Superbowl.
•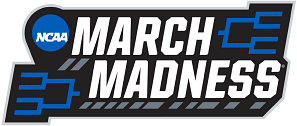 The MLB fraternity too was glued to the game, and some even took to Twitter to let the world know what they had to say about the game.
Philadelphia Phillies shortstop Bryson Stott engaged in some top banter post his team's victory, and he was probably right about his assumption too!
Former Kansas City Royals first baseman Eric Hosmer repped his buddy Travis Kelce on after his team's win, calling him an "absolute savage."
Philadelphia Phillies pitcher Taijun Walker was clearly in a good mood, celebrating his fellow Philly sports comrades' victory.
Houston Astros third baseman Alex Bregman has got his popcorn ready for the historic clash between star quarterbacks Joe Burrow and Patrick Mahomes II.
Former Phillies World Series winner Jimmy Rollins was in the house, most likely rooting for the Eagles
Former Phillies outfielder and general manager Ruben Amaro Jr. etched a fitting tribute to the city of Philadelphia, telling fans not to take moments like this for granted, and to cherish them for a lifetime to come.
Phillies man Bryson Stott was caught in Twitter action again, this time cheering on the young and exciting Eagles wide receiver DeVonta Smith.
With that, a remarkable conference season draws to a close with just one prized Superbowl final remaining. The game between the Philadelphia Eagles and Kansas City Chiefs will air at 6:30 PM on February 12th, 2022.
Who will be performing at the Superbowl 2023 Halftime Show
Pop music icon Rihanna has already made the 2023 Super Bowl Halftime Show a date to remember as she is scheduled to headline the act.
"The NFL announced Rihanna will perform at the 2023 Super Bowl" - ESPN, Twitter
While it is still unclear who will join her, Jay-Z, Kanye West, Paul McCartney, Calvin Harris, Eminem, Shakira, Jeezy, Kendrick Lamar, and Coldplay are all possible collaborators for the highly anticipated halftime show.
Edited by Sankalp Srivastava