Tim McCarver, a former All-Star catcher and award-winning broadcaster, has died. He was pronounced dead from a heart attack in his home state of Tennessee. McCarver was 81.
His career spanned from 1959 to 1980, and as such he is one of the few players to have been active in four separate decades. Over this time, McCarver treated fans to many memorable moments.
One episode that fans may remember was McCarver's comedic run-in with fellow player Deion Sanders. Sanders was one of the few players to have a successful career in both the NFL and the MLB.
•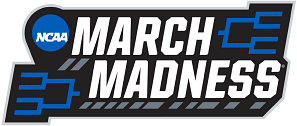 "We mourn the passing of Tim McCarver, an All-Star catcher and decorated baseball broadcaster for generations of fans. He was 81." - MLB
In 1992, Sanders played for the Atlanta Braves as well as the NFL's Atlanta Falcons at the same time. On Oct. 11, 1992, Sanders attempted to make history by being the first player to appear in an NFL and MLB game on the same day.
At this point, McCarver was a broadcaster for FOX covering the MLB postseason. Tim McCarver retired from baseball 12 years prior after finishing his career as a member of the Philadelphia Phillies.
Following an early-season NFL game against the Miami Dolphins in Atlanta, Sanders attempted to fly to PIttsburgh to rejoin his Braves teammates. The Braves were locked into an NLCS duel against the Pittsburgh Pirates. Sanders, made it in time but did not play.
McCarver was known for his old-school views and duly criticized Sanders for abandoning his Braves teammates at a critical point in the postseason. Sanders did not take kindly to the criticism.
Following the game, McCarver was carrying out his duties in the Braves' locker room. Having heard McCarver's words, Sanders sought out the broadcaster and doused him with two full buckets of water.
"Tim McCarver was a damn good analyst for many years....but he was still a big douchebag and Deion Sanders dousing him with water was a highlight of my teenage years..." - @PolyesterPalace
McCarver was a quarter-century older than Sanders and viewed the action as a major affront. He continued to harshly criticize Sanders following the episode, and made the absurd aquatic attack known on his broadcasts.
Old-school or not, Tim McCarver knew the game better than most
The tale of the water buckets highlights the generational gap between the two men when it comes to player customs. Although Sanders would later become known as one of the best NFL cornerbacks of all time, this certainly was not the proudest moment of his superior athletic career.