The Los Angeles Angels two-way star Shohei Ohtani is arguably one of the most talented players to have graced the diamond in the major leagues. The Halos management understands what kind of player they have on their roster and how eager other powerful franchises are to punch him after he hits free agency next season.
The suitors will be plenty, and an MLB analyst speculates Shohei's floor price to be a whopping $500,000,000, meaning a bidding war could see him sign a deal worth well over $600 million. The Dodgers, Mets, Giants, Phillies and Yankees have the financial might to sign this two-way superstar from free agency.
•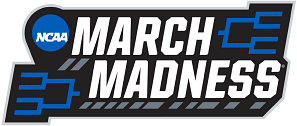 "Shohei Ohtani update. Why the Dodgers will still go all-in on Ohtani and the biggest threats to sign him" - DMAC_LA
"Shohei Ohtani is worth $500,000,000+ and I think that's the floor. I really think that is the get-in-the-door asking price for Shohei Ohtani," said Doug McKain of the Dodgers Nation.
Ohtani has seen a stratospheric rise in Major League Baseball, culminating in a trophy cabinet full of individual honors, but it is missing a playoff resume.
The Dodgers' interest looms greatest in that situation. "Shotime" might be drawn to the team because of their current string of 11 consecutive postseason berths and 10 National League West championships over that period. Even if the Dodgers sign Ohtani, they would still need to start pitching due to his addition.
---
Could the Dodgers lure Shohei Ohtani away from Anaheim to LA?
The Dodgers' projected 2024 payroll is $137.5 million, which includes Lance Lynn's $18 million club option. Since manager Dave Roberts recently declared himself an admirer of the Angels star, the Dodgers' continued interest in Ohtani has long been the topic of conversation in baseball.
Ohtani is a true phenom and the first player to achieve what he is on pace to do in the modern age. This is in addition to his MVP-caliber hitting.
Ohtani's surgeon, Dr. Neal ElAttrache, is optimistic about the prognosis, even though a full recovery may take a while. Should the Dodgers pursue him, whether they do so cautiously or not, a pairing at Chavez Ravine would be advantageous for both the player and the franchise.