In the Black Hills near Keystone, South Dakota, lies the famous Mount Rushmore, carved into which are the sculptures of past U.S. presidents: George Washington, Thomas Jefferson, Theodore Roosevelt and Abraham Lincoln.
Known as the symbol of American freedom, the engineering feat is reserved for greatness. We asked ChatGPT to generate a hypothetical result for an innovative Mount Rushmore, but this time with the faces of MLB greats.
Here are the results.
•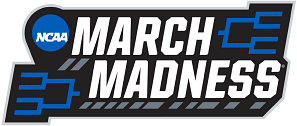 ---
AI creates a Mount Rushmore with MLB greats
#1 Babe Ruth
"Widely regarded as one of the greatest hitters in baseball history, his impact on the game and iconic status are unparalleled."
Babe Ruth essentially altered baseball as a game throughout his playing career. His forceful blows were revolutionary, as Ruth would end up with 714 career home runs after shattering the previous mark of 138.
For many years to come, the record would hold in the MLB. Ruth remains ranked third among career homers. He continues to own the best career slugging percentage, OPS and OPS+ in baseball history.
#2 Willie Mays
"A legendary center fielder known for his exceptional skills both at the plate and in the field, Mays remains an enduring symbol of excellence in baseball."
Willie Mays blasted over 600 home runs in his career. He belongs to the group of 3,000 hits. Along with four home run titles and four stolen base titles, Mays also won a batting title.
In terms of WAR, he is among the all-time leaders in the MLB. Most astonishingly, Willie Mays' stats might have been even more impressive if he hadn't missed almost two whole seasons during his prime playing period due to military service.
#3 Hank Aaron
"Renowned for his prolific home run record and consistent excellence throughout his career, Aaron's achievements have solidified his place as an all-time great."
Naturally, Hank Aaron left behind a legacy that is far more meaningful than just statistics. Even when considering the statistical aspect, however, breaking Babe Ruth's home runs record does not begin to capture the magnitude of his achievements during his illustrious and lengthy career.
Aaron blasted 755 home runs in his career, which is surprising considering he never hit more than 47 in a single MLB season.
#4 Derek Jeter
"A representative from the 21st century, Jeter's leadership, clutch performances, and numerous accolades make him a standout figure in modern baseball history."
With the sixth-most hits in major league history—3,465 hits—Derek Jeter was chosen as the New York Yankees captain in 2003. Along with being the most by a Yankees player, it is also the most by a player whose primary position was shortstop.
Among players with a single team, he has the fourth-most hits. He is sixth all-time in runs scored (1,923). Known for his durability, Jeter holds the record for most games played (2,747), at-bats (11,195), doubles (544) and stolen bases (358) with the Bronx Bombers. As the longest captain of the Yankees in team history, he served for 12 years.
Do you agree with this MLB Mount Rushmore, as chosen by AI? Let us know in the comments below!