Ant-Man and the Wasp: Quantumania will have Kang as its main villain, but it will also feature a secondary antagonist named MODOK. Now that the MCU is finally bringing him into the mix, we've got to understand who he is and what powers and abilities he possesses.
Mental Organism Designed Only for Killing, aka M.O.D.O.K., has multiple origins in the comics. There were occasions where he turned to M.O.D.O.K. because of a disease, while in other situations, he was just another case of an experiment gone wrong.
---
MODOK's origin in the comics
This Living Computer made his debut in 1971's Captain America #133, where Cap had to go on a rescue mission to save Agent 13, whose cover had blown as she tried to find out about MODOK's existence. She was held captive on one of AIM's submarines. So, when Captain America reached it to find Sharon, MODOK eventually revealed himself and struck the Super Soldier with his mind beams.
He appeared as a giant head in a floating mechanical suit, which was designed by the scientists at AIM to conquer the world. Previously, as a human scientist named George Tarleton, he worked with the Scientist Supreme to create the Cosmic Cube. He was then forcefully put into an alteration chamber to increase his intelligence, and turned into a human computer.
He was a guinea pig for the AIM scientists, and the alteration chamber turned him into a living computer. The size of his brain grew while his body shrank. Upon gaining his new abilities, he overthrew the Scientist Supreme and became the new head of AIM. But the AIM soldiers turned on him and tried to leave the submarine.
Cap and Sharon also left along with them. But as everyone escaped, MODOK detonated the self-destruct sequence and blew up the submarine. Fortunately, everyone survived the blast, and it was later discovered that even M.O.D.O.K. didn't die as he had created a mental force field around himself that saved him. But the origins of M.O.D.O.K. differ vastly in the MCU.
---
MODOK's origin in MCU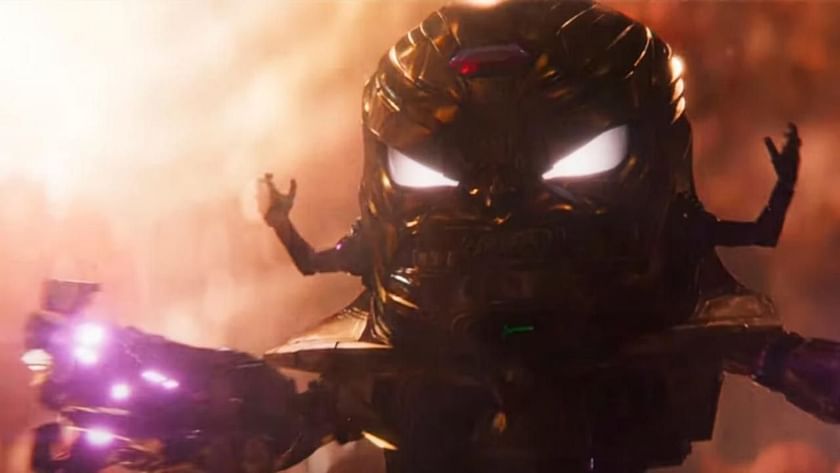 Marvel movies mostly end up telling an entirely different story of characters, and M.O.D.O.K. shares the same case. He has no ties to Captain America or AIM. In fact, it is Darren Cross from the first Ant-Man movie who would become M.O.D.O.K. instead of George Tarleton from the books.
The latest Quantumania trailer revealed that Corey Stoll's Darren Cross has turned into M.O.D.O.K. It would have been tough to explain M.O.D.O.K.'s appearance on Earth. So, Marvel found an innovative way to do it, which began when Yellowjacket shrank down and went subatomic.
At this very moment, you must have noticed that Cross' arms shrank first due to his suit's malfunctioning. So this way, his body got deformed. But it seems that Kang found him in this state and helped him survive.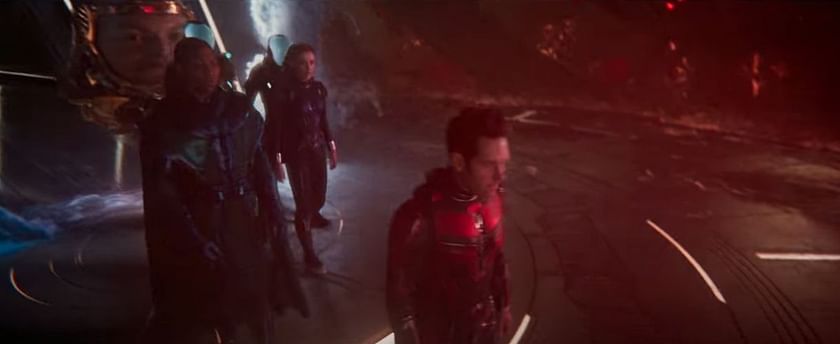 In fact, Kang might also have a hand in increasing his intelligence. Being a tech genius himself, Kang could have given him his floating device to help him stabilize and move around. That's why M.O.D.O.K. is Kang's right-hand man.
As far as MODOK's powers are concerned, he has a computer-like brain that can process and store data at lightning speed. He was also granted psychic and psionic abilities and was able to create a mental force field around himself. But his MCU-based powers could be a bit different considering how his origin also differs vastly from the comics.
Ant-Man and the Wasp: Quantumania arrives on February 17, 2023.