The world of superheroes is full of incredible characters with unique abilities and impressive feats of strength. Two of the most iconic figures in this community are Ikaris and Superman, both beloved by fans for their overpowered abilities and unwavering dedication to protect the people of Earth.
But what would happen if these two heroes were to face off against each other in an epic battle? Will Ikaris, with his energy manipulation and immortality, prove victorious? Or would the Man of Tomorrow's strength, speed, and wide range of abilities give him the edge in this fight?
We will dive deep into both the characters' strengths, weaknesses and abilities to determine who will come out on top in a fight between Ikaris and Superman. We'll examine their powers, fighting styles, and motivations in which the battle occurs. By exploring all of these factors, we'll better understand the potential outcome of this epic battle and ultimately decide who will emerge victorious.
Disclaimer: This article purely reflects the author's views, which maybe subjective in nature.
---
Who will emerge victorious in the ultimate showdown between Ikaris and Superman?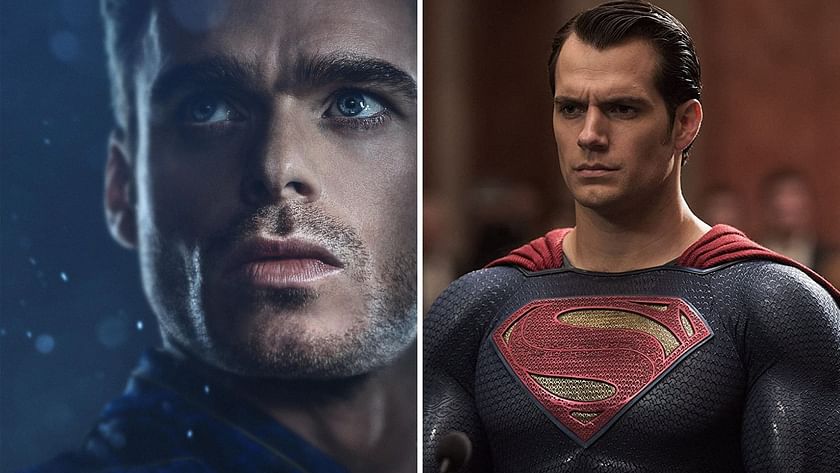 1) Power and Abilities
Ikaris, the esteemed leader of the Eternals, is a powerful and immortal being who can rival any opponent with his impressive abilities. With unparalleled strength, agility, and speed, he moves with effortless grace and lightning-fast movements. His control over matter and energy enables him to create formidable shields, powerful blasts, and other objects that can quickly neutralize his adversaries.
Meanwhile, the Man of Tomorrow, an iconic figure in the DC universe, is a Kryptonian alien with unparalleled physical abilities. He possesses superhuman strength, speed, endurance, and extraordinary powers, including heat vision, freeze breath, and X-ray vision.
His ability to fly at incredible speeds and adaptability in various scenarios makes him a versatile fighter who can easily dominate his foes.
---
2) Experience and training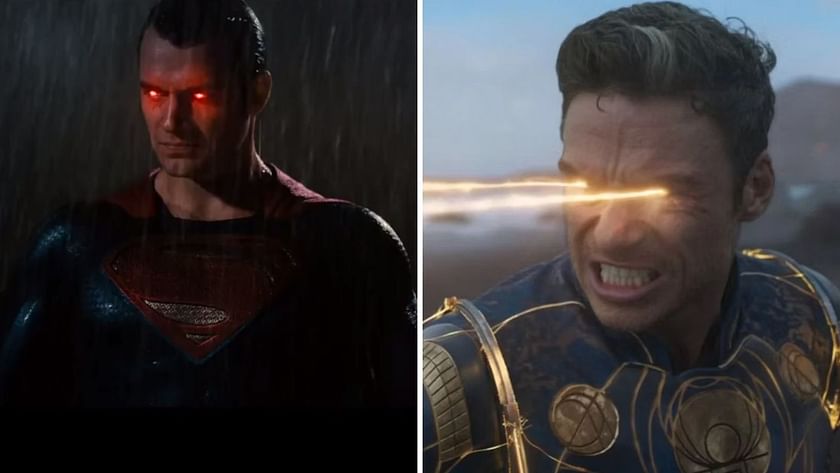 Only some characters can match the experience and skill of Ikaris and Superman when it comes to fighting. The former has been a member of Eternals for ages, giving him a ton of experience when it comes to combat and energy manipulation.
Throughout his long life, he has faced off against a wide range of powerful enemies, honing his abilities and devising new techniques to defeat his opponents. As a result, he has become one of the most formidable beings in the universe, with an edge in terms of experience over most of his adversaries.
Meanwhile, the Man of Tomorrow has been defending Earth for decades, using his incredible speed, strength, and range of abilities to protect his adopted planet from all kinds of threats.
He has locked horns against some of the most powerful villains in the DC Universe, expanding his skills and refining his techniques along the way. His fighting style is direct and powerful, relying on his incredible strength and speed to overpower his opponents.
---
3) Fighting Styles - Energy manipulation vs Brute strength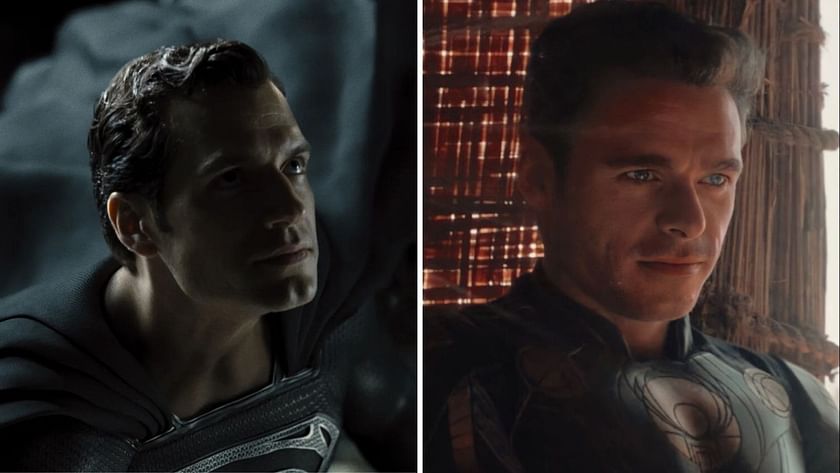 When it comes to fighting styles, both the characters have vastly different approaches to combat. Ikaris's primary weapon is his energy manipulation abilities, allowing him to create projectiles, shields, and other objects to use in combat. He is also swift and agile, using his quick reflexes and speed to evade attacks from his adversaries.
The Man of Tomorrow, whereas, is known for his direct approach to combat and brute strength. He relies on his physical ability to overpower his enemies and is not scared to take hits if that means he can land a final blow. Additionally, he has a range of powerful abilities at his disposal, such as freeze breath and heat vision, which he uses to gain an edge over his foes.
While Ikaris's energy manipulation abilities give him a unique advantage in combat, Superman's sheer strength and versatility make him a tough opponent. It would be exciting to see how Ikaris's energy manipulation abilities fare against Superman's brute force and impressive array of powers in an epic battle.
---
4) Weaknesses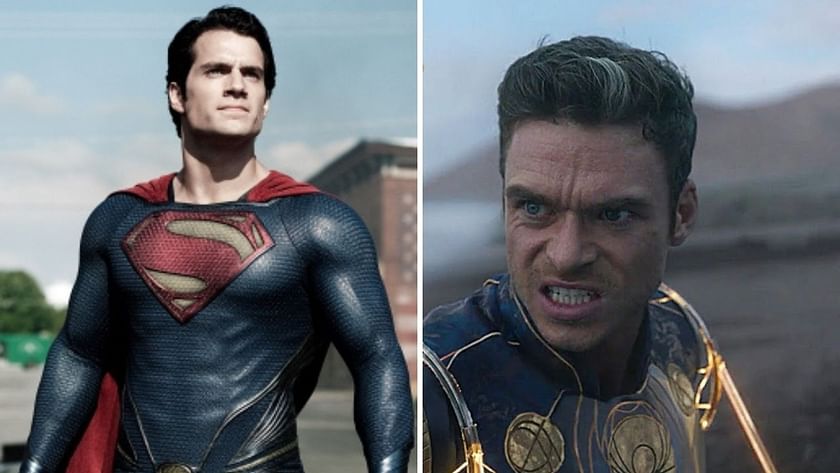 Despite their impressive abilities, Ikaris and Superman have weaknesses that can be exploited in battle.
Ikaris is vulnerable to attacks that target his energy reserves, and he can be weakened if he uses too much of his energy manipulating matter. He is also susceptible to physical attacks from opponents who are more potent than him.
Superman has a well-known weakness to kryptonite, an alien mineral that can weaken and even kill him. He is also vulnerable to magic and attacks that target his shortcomings, such as attacks on his loved ones or using mind control.
---
5) Differences in motivations between Ikaris and Superman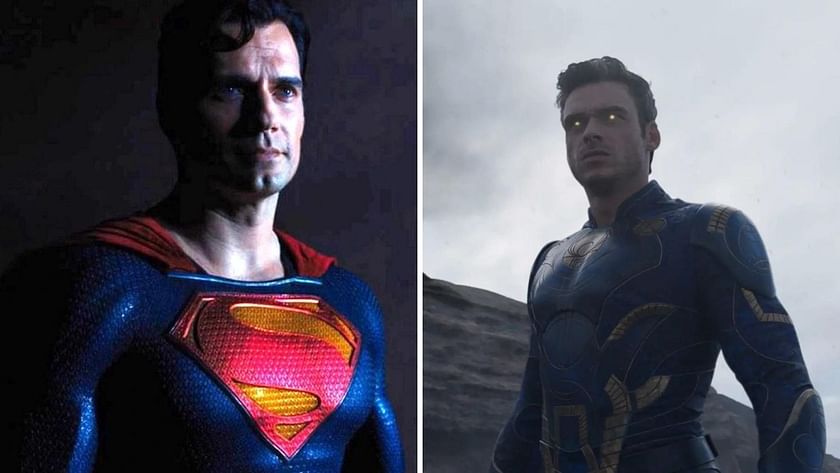 The motivations that drive a superhero often set them apart from their peers. In the case of Ikaris and Superman, their differing reasons reflect their origins and experiences.
Ikaris is driven by his duty to protect humanity and the universe. As an Eternal, he is tasked with safeguarding the universe from threats and takes this responsibility seriously. He is willing to do whatever it takes to ensure the safety of his people and those he has sworn to protect. His love for his fellow Eternals also drives him to maintain their way of life and protect their society.
On the other hand, the Man of Steel is driven by a strong sense of justice and a desire to protect the innocent. As a Kryptonian, he understands the importance of using his powers to help those in need, and he sees himself as a symbol of hope for humanity.
He is dedicated to defending Earth from all threats, whether from aliens, supervillains, or other dangers. His love for Lois Lane and his desire to protect her and their loved ones motivates him to keep fighting, even when the odds seem insurmountable.
---
6) The Epic Battle - Ikaris vs Superman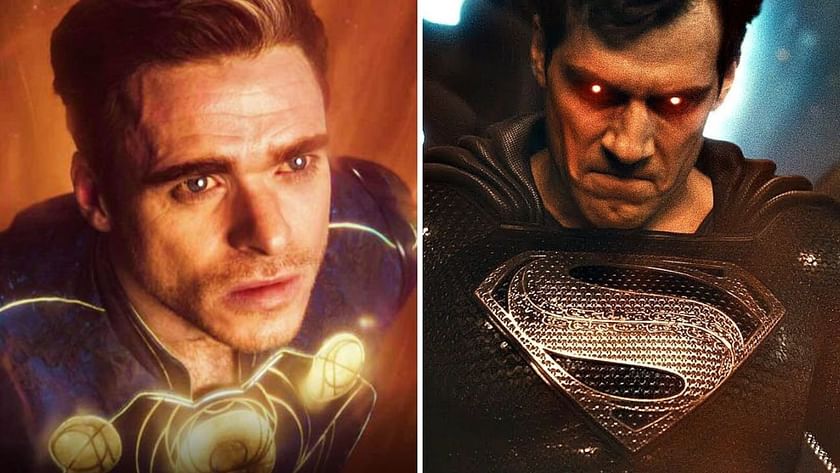 The epic battle between Ikaris and Superman would be a sight to behold, with two of the most powerful beings in the universe facing off against each other in a clash of titans.
The fight likely starts with both characters testing each other's strength, with Ikaris manipulating his energy to create shields and projectiles, while Superman uses his speed and brute force to close the distance and powerful land blows.
As the fight progresses, both characters will start to demonstrate their unique abilities. Ikaris would use his immortality to his advantage, allowing him to take risks and land attacks that might otherwise be too dangerous. He would also use his energy manipulation abilities to try and disrupt Superman's balance and weaken him.
However, the Man of Tomorrow would rely on his range of abilities to gain an advantage over Ikaris. He would use his heat vision and freeze breath to create openings in Ikaris' defenses, and he would rely on his speed and agility to dodge attacks and close in on Ikaris.
---
Final thoughts
Despite Ikaris' impressive abilities and experience, Superman's raw strength and range of abilities will ultimately give him the edge in this fight. As the battle wore on, Superman would start to wear down Ikaris, landing blows that left him weakened and vulnerable.
Ultimately, Superman would emerge victorious, but only by a narrow margin. Ikaris would put up a valiant fight and show why he is one of the most powerful beings in the universe, but in the end, the Man of Tomorrow's combination of strength, speed, and range of abilities would prove too much for him to overcome.
Edited by Abhipsa Choudhury