DC's animated series, My Adventures with Superman, is poised to captivate audiences with its unique coming-of-age narrative. The highly anticipated show has already ignited excitement among fans by announcing its release date and unveiling a thrilling new trailer.
The series is set to make its premiere on Adult Swim on Thursday, July 6, 2023, at the stroke of midnight and is slated for a subsequent release on Max the following day. The debut season is primed to kick off in style with an exciting double-header of episodes, promising a week-after-week rollout of new content every Thursday.
Missed the Thursday episode? Worry not, as the series has made arrangements for encore telecasts. Viewers can catch up on the missed episodes on Fridays at 7:00 pm EST on Adult Swim and enjoy the late-night slot on Saturdays at midnight on Toonami.
---
My Adventures with Superman: A fresh take on a timeless hero
The newly unveiled trailer for My Adventures with Superman introduces fans to an intriguing rendition of the Man of Steel's universe in an exhilarating fusion of modern animation and classic Superman essence. The series takes us on an immersive journey, following a young Clark Kent in his twenties as he embraces his destiny to become the iconic superhero.
With a star-studded voice cast featuring Jack Quaid as the Man of Tomorrow, Alice Lee as Lois Lane, and Ishmael Sahid as Jimmy Olsen, the narrative brings the timeless characters to life. It hints at the beginnings of Clark and Jimmy's professional journeys as they simultaneously kick-start their internships at the Daily Planet.
The series is steered by an impressive roster of industry veterans, including Sam Register as executive producer and co-executive producers Jake Wyatt and Brendan Clogher, with Josie Campbell as co-producer. Together, they promise to deliver an experience that will have fans at the edge of their seats.
The upcoming series offers a compelling narrative arc that traces the coming-of-age story of Clark Kent, Lois Lane, and their best friend, Jimmy Olsen. As they navigate their careers at the Daily Planet, Clark forms his secret identity as the Man of Steel, while Lois and Jimmy crack open significant stories.
Despite their professional pursuits, Lois Lane falls for Clark, gradually unraveling his hidden identity. The series, thus, invites viewers to partake in this thrilling adventure of self-discovery, ambition, and uncovering secrets.
---
Unveiling a new chapter in Superman's legacy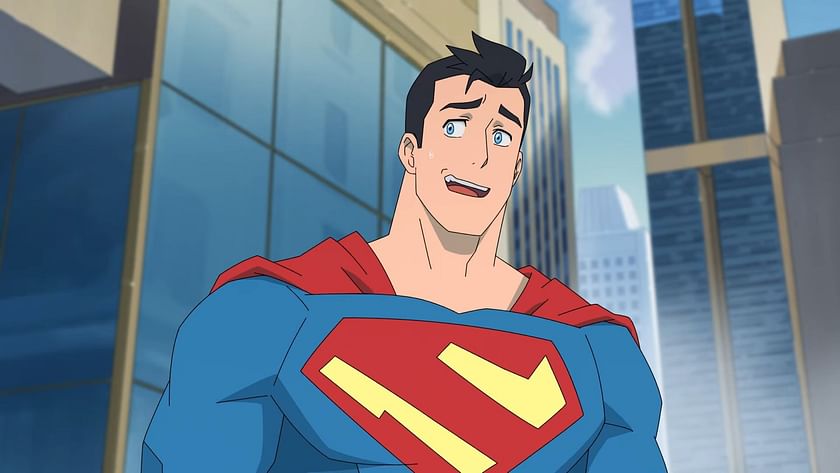 As mentioned earlier, in a groundbreaking rendition of the iconic Man of Steel, My Adventures with Superman is set to light up screens starting July 6, 2023, on Adult Swim, with successive episodes landing on the Max streaming service every following Friday.
The latest trailer stirs up exhilaration by featuring adrenaline-fueled scenes of the Man of Steel rescuing civilians, teasing the roles of Lois Lane and Jimmy Olsen's roles, and hinting at a formidable villain's presence. Interestingly, there's a conspicuous absence of any mention or sight of Superman's arch-nemesis, Lex Luthor.
This omission alludes to the possibility of the series unveiling an array of other villains first, thereby enriching the narrative's complexity. The series aims to captivate audiences and establish a strong foothold for a promising second season, which could explore the narrative even further.
As the clock ticks down to the premiere, anticipation reaches a fever pitch among the global Superman fandom. They are eagerly awaiting this fresh, intriguing chapter in the Man of Steel saga that promises to revitalize and redefine the beloved superhero's story.
Edited by Rachel Syiemlieh