11 stats for the 11th edition of the ICC World Cup
1.86K //
21 Feb 2015, 01:46 IST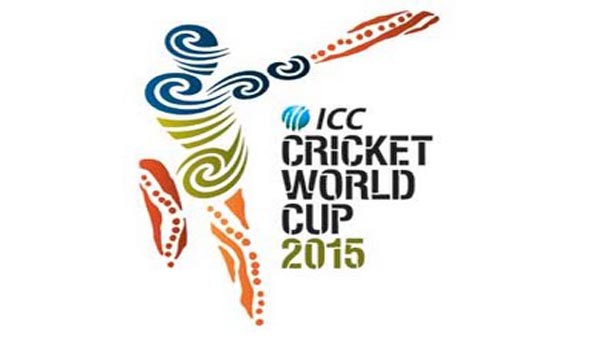 1. Dennis Amiss of England was the first player to score a century in the very first World Cup match against India at the Lord's. It was in this match that Sunil Gavaskar 'Played out the innings' scoring 36* from 174 balls. On the same day, 7th June 1975, at Edgbaston Glenn Turner of New Zealand scored a century against East Africa which is recorded as the second game of the World Cup and hence the second century of the World Cup.
2. Dennis Lillee of Australia is the first bowler to claim a 5 wicket haul in a World Cup game. He did in the 3rd game of the first World Cup at Headingley on 7th June 1975 against Pakistan.
3. The first 4 five wicket hauls in the history of the World Cup were claimed by the Australians. Gary Gilmour had claimed two of them in successive matches in the 1975 edition. Dennis Lillee and Alan Hurst claimed the remaining two of which Alan Hurst's 5 wicket haul was the first in the 1979 edition.
4. The 2003 edition of the World Cup saw the most number of 5 wicket hauls being claimed. 12 five wicket hauls were claimed and all of them from unique bowlers. 2011 comes next with 9 five wicket hauls. 2015 has already seen 4 of them with Tim Southee's fire being the latest.
5. The 2011 edition of the World Cup saw the most number of centuries being scored in a single World Cup. 24 centuries were score across the sub – continent. 2003 follows next with 21. This edition of the World Cup has already seen 5 centuries with Lendl Simmons' being the latest and the only one in a losing cause till now.
6. Chetan Sharma of India is the first cricketer to claim a hat – trick in a World Cup match. He dismissed Ken Rutherford, Ian Smith and Ewen Chatfield (All Bowled) of New Zealand at Nagpur on 31st October 1987. Totally 8 hat – tricks have been claimed of which two each are from 2003 and 2011 editions and one each from 1987, 1999, 2007 and currently 2015 claimed by Steven Finn.
7. Gary Kirsten of South Africa still holds the record for the highest score ever scored in an innings in the World Cup. His 188* against UAE at Rawalpindi on 16th Feb 1996 stands tall still. He is followed by Sourav Ganguly's 183 and Viv Richards' 181.
8. Glenn McGrath of Australia hold the record for the best bowling figures in an innings of a World Cup when he claimed 7/15 in 7 Overs against Namibia at Potchefstroom on 27th Feb 2003. He is followed by his team mate Andy Bichel who claimed 7/20 in 10 Overs against England in the same edition at Port Elizabeth.
9. Nathan Astle of New Zealand and Ijaz Ahmed of Pakistan hold the dubious record of registering the most number of ducks in the World Cup. Nathan Astle featured in 3 World Cup editions, playing 22 matches and as many innings and got out for a duck on 5 occasions. Ijaz Ahmed featured 4 editions, playing 29 matches and 26 innings and got out for a duck on 5 occasions.
10. Ricky Ponting of Australia has captained the most number of matches in the World Cup. Of the 29 matches he has captained, he has won 26 of them at a whooping win rate of 92.85%. Stephen Fleming of New Zealand follows him next at 27 matches as captain. There has been no captain who has had a clean record in the history of the World Cup (min. 7 matches).
11. David Shepherd of England has officiated the most number of World Cup matches as an Umpire. Spanning from the 1983 edition to the 2003 edition, he has officiated 46 matches. Steve Bucknor of West Indies falls 1 short of this record who's World Cup career spanned from 1992 – 2007. The highest among the current officials is Aleem Dar of Pakistan who has officiated 23 till now.