Ajinkya Rahane is destiny's (step) child
989 //
26 Nov 2012, 00:23 IST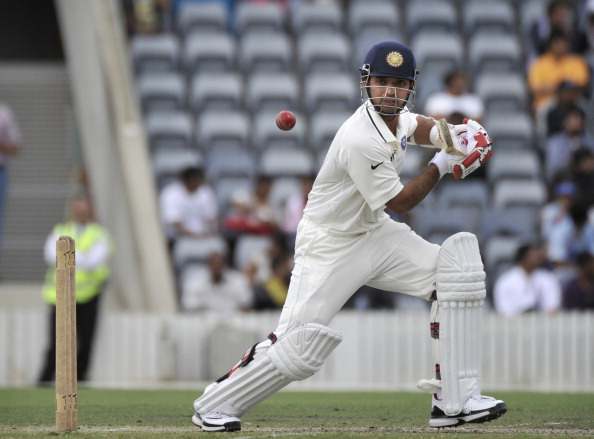 Name – Ajinkya Madhukar Rahane
Age – 24
First Class Centuries : 19
First Class Runs : 5291
First Class Average : 64
First Class? First Class!
The apple of the eyes of the Indian cricket team, our dearest Yuvi has the same number of centuries even though he has played about twice as many matches. Let me put it in perspective. The swashbuckling talent of Yuvraj Singh has not been able to pound the quasi-pedestrian offerings of Ranji trophy trundlers in a career already spanning more than 14 years and 102 matches.
Yet somehow, our selectors, coaches and captain think that somehow if you change the logo on his blazer from PCA to BCCI, something magical will stir in his insides and he will instantaneously transform into 'Yuvraj Nine & Three Quarters'.
A batsman struggling against Valmiki Buch and Ranadeb Bose will wield the willow with authority and impunity when faced against such marauders as Swann and Steyn.
And yet Rahane gets the old 'First Class runs do not count in the international arena' treatment applied vigorously and religiously. Easily India's most technically and mentally accomplished batsman along with Pujara, Rahane is doing duty on Short Leg and plying his non-performing team-mates with energy drinks to help them under-perform better.
Is it that Botham's words for the English dressing room actually actually truer for India, that we have become too matey-matey. Or is the BCCI creating a new economic paradigm in these recessionary times to celebrate the under-dog. "Under-Perform or Perish" seems to be their new model of player incentivisation and morale boosting.
Or is it that Rahane's story is not as appealing as that of Pujara. No family tragedies, no small town fairytale, no career threatening injuries, only judicious use of talent.
Rahane is utterly, bogglingly, unbelievably talented. Ask Rahul Dravid and the Rajasthan Royals. Ask yourself, when you sat in awe at another caressed one-bounce four off some fearsome fast bowler and let the warm fuzzy feeling of everything being right with the gods of cricket overcome your senses. 'He's going to play for India very soon. You just watch. Maybe not ODIs or T20 yet, but tests for sure', you would rant to your girlfriend/wife.
So what happened? Where did the script go wrong? Has he suddenly and spectacularly forgotten where his off stump is and gone on a quest to the Himalayas to find it along with Inner Peace. No, he's right there, at forward short leg, braving Cook's blows to his midriff, watching his talent not being utilized, and the best years of his life being frittered away by a selection committee hell bent on converting a white ball hitter into a red ball batsman. Maybe they're getting  Bappi Lahiri to remake his original hit with new lyrics that go "I'm a Test batsman" to help soothe everyone's nerves when some of the current guys go to bat. Maybe Rahane also needs a Reboot of his back story to make it more grittier. Or maybe he just needs to pack his bags and play for England.
Rahane is that rare breed, who were born in the flannelled whites with the red cherry in hand.  It is time he be allowed to fulfill his destiny.