Earlier this year Aaron Finch went berserk and scored 172. Yes, you heard that right! In a T20 and not an ODI. Shocked?
Posting such a score in ODI is no easy task, let alone in T20s. He smacked this total of 172 in just 76 balls at a strike rate of 226.31 including 16 fours and 10 gigantic sixes. The conditions were not easy to bat on. His partner Darcy Short scored 46 off 42 balls and Zimbabwe in return could only get up to a total of 129 in their quota of 20 overs. So his was an exceptional knock. He broke his own record of the highest score in a T20 International of 156 which he had scored in 2013 against England at a strike rate of 247.61 including 11 fours and 14 sixes.
With so many T20 leagues doing rounds, many players have developed so many shots honing their T20 skills. With thick bats and power, it has become easier to clear boundaries and now no score looks safe in T20s.
To break this record of Aaron Finch, the batsman will have to play around 70 balls which can only happen if he either opens or plays 1 or 2 down. It is next to impossible for a middle or a lower order batsman to overhaul this record. With these things in mind, let us look at the players who are capable of breaking this record.
Rohit Sharma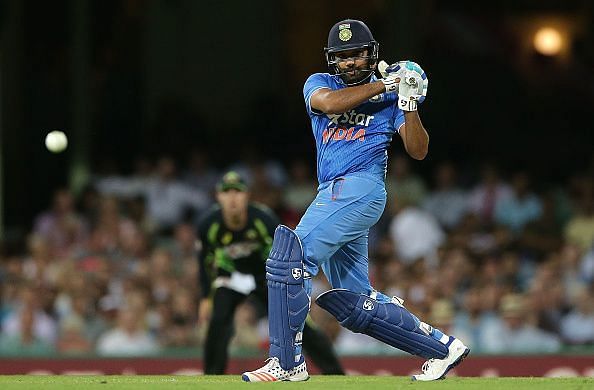 The first name that comes to mind when thinking about this feat is of the Indian opener, Rohit Sharma. The 'Hitman' already has 3 T20 centuries to his name. Last year in December, he scored his second T20 international hundred of 118 off just 43 deliveries including 12 fours and 10 sixes. An interesting thing to note is that he got out in the 13th over, which only shows the disastrous effect he might have had if he stood at the crease for longer. It was also the joint fastest hundred in T20 international in 35 balls. He has the knack for playing long innings and that is evident enough from his 3 double hundreds in ODIs. It would be interesting to see if he could score one in T20s.
David Warner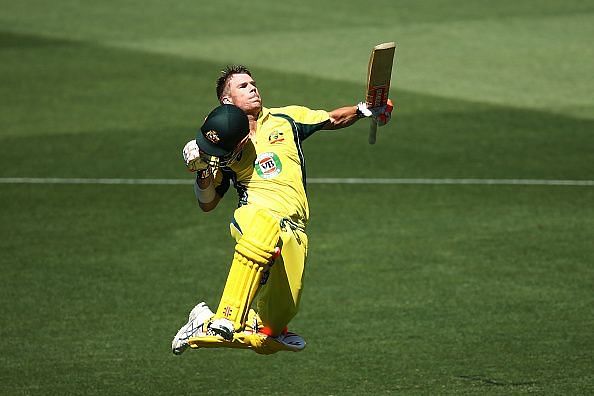 The pocket-sized dynamite from Australia is one of the most hard-hitting batsmen of the current era. Although in T20 internationals he hasn't scored a hundred till now, he has a strike rate of more than 140 with the best of 90*. In T20 leagues he has scored 6 hundred with a highest of 135* scored against Chennai Super Kings in 2011 while playing for New South Wales. He has scored a few tons for his franchises in the IPL tournaments also. With time he has matured as a batsman and is no longer someone who tries to hit every ball. On his day he has the ability to overhaul Finch's score.
Evin Lewis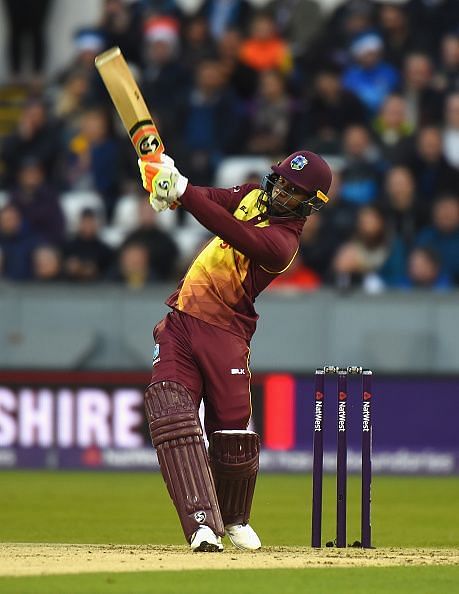 The new WestIndies opener, Evin Lewis has already made his name as a big hitter. He has 2 T20 international hundreds, both against India, with 125* being the highest. In that knock of 125, he smacked 12 huge sixes. He is a clean striker of the ball and has a strike rate of more than 157 in T20 Internationals.
Chris Gayle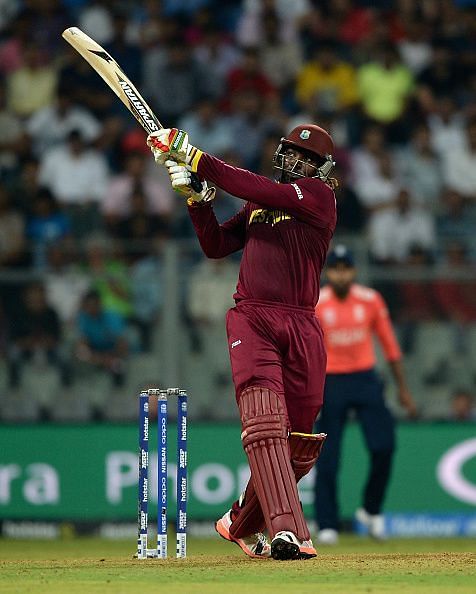 The big man from West Indies, Christopher Henry Gayle is an obvious name to break this record. He has the fastest hundred in T20 to his name when he played a mammoth knock of 175* against Pune Warriors India in 2012. He scored 175 of just 66 balls at a strike rate of 265.15 including 13 fours and 17 big sixes. He has some big scores of 151*, 146* and many more to his name. He has 21 hundred in T20s and a strike rate close to 150.
Glenn Maxwell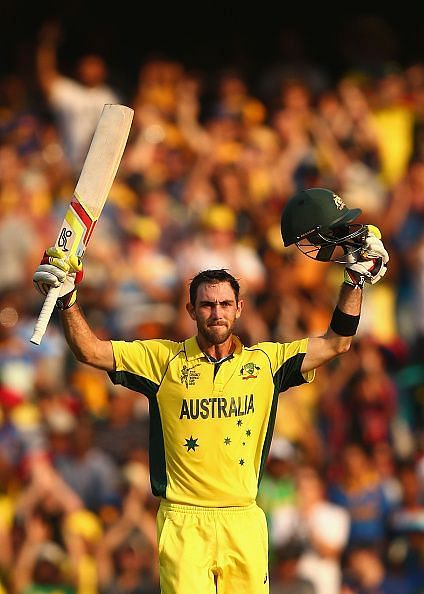 The hard-hitting batsman from Australia has the true ability to surpass Finch's score of 172. His current best of 145* against Sri Lanka is reason enough to believe his potential to play big knocks. In T20 internationals he has a strike rate of more than 163 and on his day he can decimate any opposition single-handedly. He has 2 hundred to his name in T20 Internationals and has the propensity to achieve this feat too.
Colin Munro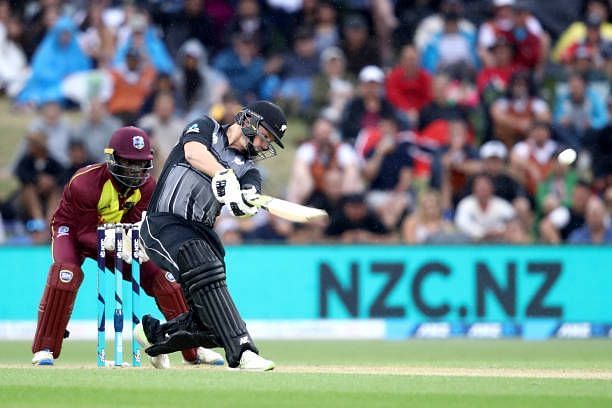 The New Zeland opening batsman Colin Munro has already scored 3 T20 internationals centuries. He is ruthless when he hits the ball and has a strike rate of close to 164 in T20 Internationals. Currently, he is one of the best T20 strikers and has the ability to break Finch's Record, given a good day.
Jason Roy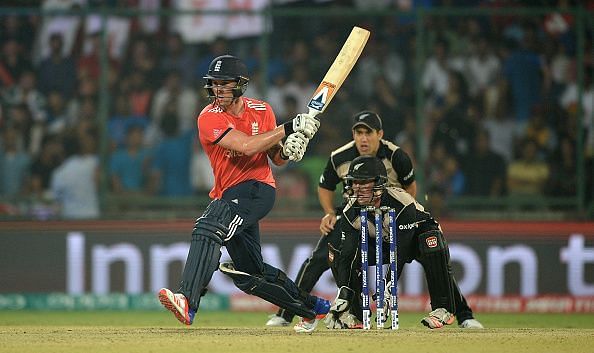 The English opening batsman, Jason Roy is one of the best openers of the current lot. He is an excellent hitter of the ball and has a strike rate of over 145 in T20s. He has scored 4 T20 hundreds with 122* being his best. On his day, he could rip apart any attacking bowling line up. He is an equally good player of both pace and spin. He also has the ability to score big tons in T20s and might surpass Finch.