SATIRE: Bhajji's diary
2.46K //
20 Nov 2012, 10:31 IST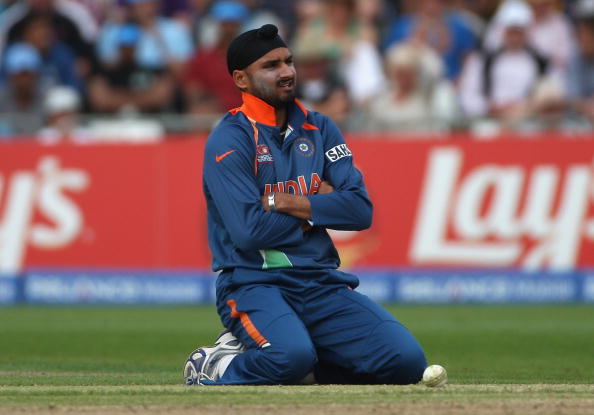 So, the first test is over and India has won. Not surprising, really. Those Englishmen can't play spin if their lives depended on it. So am I happy? Well, India won, so that's that. Both Ojha and Ashwin did well; well, not to my extreme high standards but alright, nonetheless. So am I happy? Let's see now …
Well, for starters, you know that I am not one to take undue credit but you know, it was I who mentored both Ojha and Ashwin. Ask them yourself. What? They deny it? Well, they lie. I am awesome. Period.
Did you know that I even coached Ashwin during the game? When, you ask? Before the England second innings, of course. And just look at the effect. How many wickets did he take in that inning? Er, never mind. But see how effective he was. Er, never mind, again.
So that kid is the fastest Indian to 50 wickets now. Hmmm. I will congratulate him but he and indeed the world knows who India's greatest off spinner is. (Hint: I will not tell you that it is indeed this author. See what I did there?) He might have taken 50 wickets but cricket, especially Test cricket, is all about the long run. Let's see if he reaches a hundred. In fact, let's see if he even plays the next game. I am now fully fit and raring to go. When was I injured, you ask? Well, I don't need to answer you. Ha!
You know, life is not fair sometimes. I got a chance in that T20 game and got the man of the match. Can a man do much more than that? Yet, I do not get a chance. If you remember,  I cemented my place in the CL T20 squad and ended up playing for the Mumbai Indians. I believed that removing the Mumbai and playing for the Indians was only a logical step forward but somehow there has been a BCCI conspiracy against me. I think it has something to do with my Hummer. It must be.
I am India's greatest bowler man. I need to be treated with a greater degree of respect. Really. I mean, look at what they did. When they needed an extra man, they opted for Ajinkya Rahane and not me. I mean, am I not a good enough fielder or is he a better fielder than me? No, don't answer that. It was a rhetorical question. But back to the point, it's one thing not letting me play or field but did you look at that ridiculous training vest that they had me wear? It was fluorescent, for God's sake! Fluorescent man! I looked like bloody diwali firework with a turban! Bah!
Anyway, I must tell you this and I trust you will not reveal it to the outside world. No wait, this is my diary and who else is going to read it, anyway? I have decided to usurp Mushi as the spin coach of the England team. The poor lads look clueless and, well, I think I am duty-bound as a true Indian to help them in any which way that I can. I am thinking of sneaking up to Alistair Cook's room and literally bowling him around his legs. Tee hee hee.
Also, I must divulge another secret. Remember that teesra that I was talking about a few months ago? Well, it is ready now. I can't wait to unleash it onto the hapless English team. On my PS3, of course. These idiots in the BCCI won't give me a look into the team. Sigh. Such is life.
P.S I am awesome. I am awesome. I am awesome.
P.P.S This Ojha! Have you seen his action? It looks like a camel doing skips or something. Bah!
P.P.P.S Refer to P.S