Border-Gavaskar Trophy - When good isn't good enough!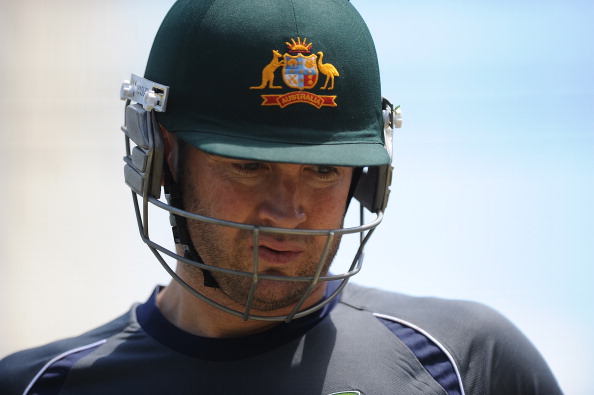 "We believed we could win the Test" – Michael Clarke.
Furrowed brow, folded arms, taut jaws and pain in the eyes – That's how Michael Clarke stepped up to express his views at the post match interview. As Ravi Shastri asked him about the mood in the camp, a smile along with a slight shake of the head gave away his helplessness.
Michael Clarke is a proud man and has been a part of a proud team. Whether replacing his helmet with the Baggy Green before reaching his debut hundred or tormenting India last winter with his magical form, Clarke has always been the one dictating the terms. He has always been a part of a wolf pack who have attacked, decimated and bullied the opposition into submission. However, the tour of India has always been the "final frontier". On previous tours, history has been created, heroes have emerged and careers have ended. This time, the bully has been bullied and the ego has been scathed.
"There will be no break between the Test matches. There will be a lot of hard work, I can assure you. You don't get better sitting on the couch." – Michael Clarke.
After complete submission in the first two Tests, Clarke looked angry, hurt and took charge of the situation. However, it all went pear shaped during the week long break. Aussie cricket made headlines with their disciplinary act and became a laughing stock in the social media. The 'homework-gate' not only magnified the niggles the team was facing, but also exposed the fragile leadership in the current Australian contingent.
"I think I have no choice now….I have to bat higher up" – Michael Clarke
He did but didn't disturb the scorers. The current Border-Gavaskar series has put Clarke in a position that's not familiar to him. His run flow has ebbed since the first Test, his side has given in too easily and Ravindra Jadeja, of all people, has cast a spell on him. Caught, bowled, bowled, stumped and caught – that's what Jadeja did to him in his last five outings. Even before the tour started, Clarke had enough worries with the dust bowls, the turn, the heat and the uneven bounce but Jadeja didn't figure even in his wildest nightmares. But that's how things turn, both on Indian tracks and in life.
Almost a year ago, MS Dhoni, wearing a salt-pepper stubble, was ducking brickbats thrown by the media and the fans after his side's horrific performances down under. Suddenly now, his Midas touch is back, the rifts have been mended, the wrinkles have been ironed out and his opposition is truly down and under. And he has done all that with an extremely mediocre team.
A lot has been said about how this Australian team is the worst ever to tour India. Even Sourav Ganguly (yes, again!) commented that he hasn't seen a worse Aussie team. The media too, has tried to downgrade the Indian team's success. However, people forgot that India also had their share of troubles. If the Aussies lost Ricky Ponting and Mike Hussey, India had Rahul Dravid and VVS Laxman bowing out of the team. If the Aussies had an unsettled batting order, India didn't boast of a frightening bowling attack. If Watson got detained for not submitting his homework, Sehwag was shown the door for his non-existent footwork. If Australia's weak link was their spinners, India had to put up with a young debutant pacer and his erratic, long maned partner. Both sides had their issues but India has managed to camouflage their's better, thanks to homely conditions and a few exceptional performances from unexpected players.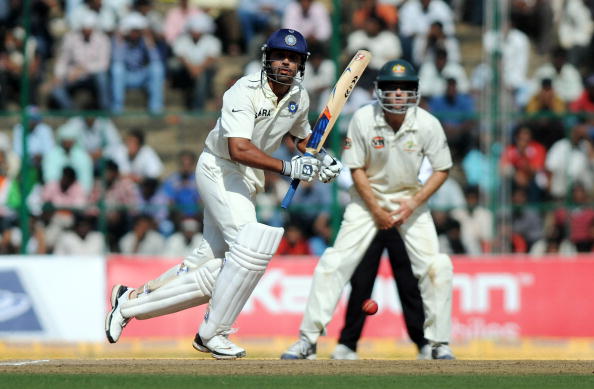 After a long time, both side were bereft of their geniuses and the battle was between the unproven talents. It wasn't about the Waughs, the Gangulys, the Warnes, the Dravids or the Laxmans this time. Even the presence of Tendulkar and Clarke faded as the series progressed. Both teams banked on potential and had a host of youngsters to boot with. The Indian team has had two players, Shikhar Dhawan and Bhuvneshwar Kumar, making their debut this series with a third one looking probable at Delhi. Then there was Vijay staging a comeback after a modest Ranji season and above all, MS Dhoni had to deal with the criticism of placing Ravindra Jadeja ahead of Pragyan Ojha. On the other hand, for Australia, Moises Henriques and Glenn Maxwell earned their Baggy Greens while Xavier Doherty made a comeback.
"A captain is as good as his team" – one of the most used sporting cliches suddenly caught up with Michael Clarke. True, he doesn't have the best team at his disposal and there are gaping holes in every department. The batting is weak, the bowling is ordinary but it still is a good team, a team that defied South Africa. But then again, good is not good enough when better is expected. More than the lack of skills, it's their lack of intensity that have stung Aussies the most and that's where India gained the upper hand. Players, whose selection raised the eyebrows of many, came together and won the series for India. Vijay has been rock solid after the Chennai failures, Kumar has swung it enough to create the ripples, Dhawan made the most entertaining debut while Ravindra Jadeja has been nothing short of a revelation.
This Indian team doesn't feature many who may go on to etch their names in cricketing history or become legends but this unit, perhaps, has delivered the most important series win in recent times that India so desperately needed. Back to back whitewashes, beaten and bruised at home, the Men in Blue were bleeding bad. They had to win and win big. They needed to knock the stuffing out of a good side to arrest the fall and turn the wheel in the other direction. This win should get the confidence back and set India on the right track again.
"I don't think of revenge in sport" – MS Dhoni maintained his calm demeanour and underplayed an emphatic 3-0 lead, yet again. But the measured grin on the face displayed the satisfaction and signalled that he is hungry for more. The Aussies, however, are searching for answers to the questions they haven't faced before and hence look clueless. Will they be able to avert a whitewash? Highly unlikely, because India look sharp and has finally rediscovered "the eye of a tiger"! The series might be won but the work isn't done yet. It's time to inflict a knockout punch and it's set up brilliantly for Delhi.
Prediction for the fight? As Clubber Lang would put it – Pain!