County Cricket: The difference, in a nutshell
968 //
18 Mar 2013, 10:12 IST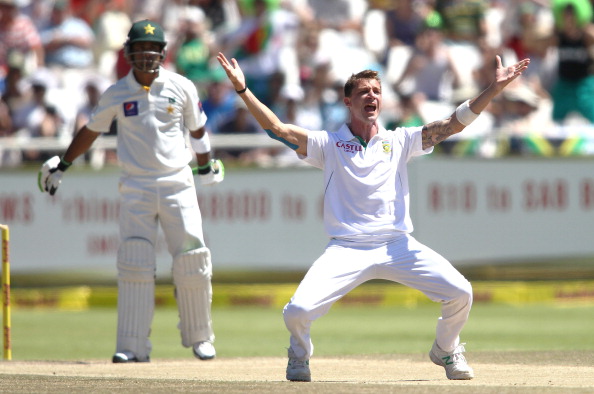 The news that Dale Steyn is available for the English T20 must have had a few opening batsmen considering a change of role and becoming a pivotal member of the middle-order engine room. In my book, when one is considering the best fast bowler in the world game, it is important to add the caveat 'after Steyn'.
He is fast, nasty, awkward, consistent and skilled. He's a better bowler when he plays regularly, as spells out of the game tend to see him lose rhythm. He is far from alone in that respect though, and any side adding Dale Steyn to their ranks must up their chances of success by a more than a few per cent.
Yet the news of his availability has been met with, at best, muted enthusiasm around the shires. The player's (or at least, his agent's) financial demands are likely to make most county coaches sigh wistfully, like a besotted youth fantasizing a date with the calendar girl on the wall.
Steyn would walk into any side in the world. But county cricket is not awash with cash, as the recently announced figures around the county circuit will confirm. Players such as him have, to some extent, been spoiled by the bottomless pots of cash on offer in the IPL. $750K for six weeks in India, sir? That'll do nicely. So what price your involvement in an initial ten T20 games?
I heard suggestions last year that established stars, such as Lasith Malinga and Chris Gayle, were being touted for figures in excess of £5K per match. Derbyshire were in the frame for both, but Malinga opted to rest while Gayle signed for Somerset, then pulled out when he fell in love with West Indies cricket again. One would assume that the best fast bowler on the planet would be looking for that and more.
If we assumed that Steyn might command £60K (and I suspect it would be much more), you're talking £250 a ball, £1500 per over he bowls, six grand per game. I know it's a short career, he's the best, et cetera, et cetera, but you'd need to pull a lot of punters, together with increased sponsorship spend, to justify that.
In the IPL, with corporate and private pocket backing, such sums might be deemed small change. Indeed, whether we like it or not, the IPL is as far removed from the other T20s around the globe as is possible. Immense (some might say obscene) sums change hands, but it makes for a spectacle that is hard to beat and nigh impossible to emulate.
It is why our T20 will always be a quirky, enjoyable but ultimately malnourished version of it. The biggest stars on the planet won't be involved. That's partly down to international commitments, but mainly because there is not enough money in the county game to lure them here.
Participation in county cricket was once seen as a rite of passage, a finishing school, without which you could not really consider yourself a complete cricketer. It is also a hard slog, and plenty of players in the near fifty years since we first allowed them in the county game have gone away acknowledging that this was the case.
As I've written before, if you're a top drawer cricketer who can attract $750K+ bids in the IPL, you're not going to play in England for altruistic reasons and much less. Those whose fortes are not smash and giggle cricket are more easily lured, but genuine talent costs, and rightly so.
This year in the T20, we will have the pleasure of watching Shivnarine Chanderpaul, without doubt one of the game's greats, but not perceived as such in the shorter form of the game. Strangely, T20 'greatness' is judged on a strike rate in excess of 130 runs per 100 balls faced or in conceding under seven runs an over. Why else did Australian Glenn Maxwell earn himself a cool million for the coming IPL, despite only three fifties in the format and one first-class century? Mumbai Indians thought he was worth the money, and good luck to the guy, but I know who I would sooner watch.
It would appear that the chances of seeing Steyn, Kallis, de Villiers et al in our T20 sometime soon is akin to the likelihood of finding roses in the Sahara. Like the boy with the poster on his wall, our lot appears likely to be looking at them from afar and wonder, 'What if?'
Never mind. I'm more than happy with Chanderpaul and, hopefully, Martin Guptill.