Cricket Commentators: The Top Five
5.72K //
Timeless
"Dhoniiii…Finishes off in style. Into the crowd and India lift the World Cup." Not many in India would forget these words while watching the finals of the World Cup 2011. The ecstasy and elation that came about after Mahendra Singh Dhoni whacked Nuwan Kulasekra into the stands was doubly heightened, courtesy Ravi Shatri's electrifying commentary that came with it. Now just try and visualize the same with one minor change – no commentary! Imagine how it would feel like; just wouldn't feel the same, would it?
True, the enjoyment of any sport goes much beyond the realms of commentary, but for millions who enjoy watching the game on their TV sets, commentary definitely adds a different colour to their overall viewing experience. These are people who are in the background and help us understand the subtle nuances and thrills of our favourite game. They hardly get much recognition for their profession, but if we were to observe closely, we will understand the significant part they play in the development of any sport. They are this invisible link which connects the avid fan to their favourite game. In fact, I am one of those people who looks forward to a particular set of commentators every time they are on air and listen to them keenly. These commentators have played a major part in building whatever little knowledge of cricket I have developed over these past years.
Be it listening to the soothing voice of Tony Cozier in games involving the West Indies or the grandfather-like observations which Australian Richie Benaud brought or the childlike naughtiness that the effervescent Geoffrey Boycott exudes, there are just too many of them to single out in one little article. Therefore, I will try and list my favourite five cricket commentators whom I love(d) listening to. There are, of course, many that I will have missed but then I have limited my options due to obvious reasons.
 Ravi Shastri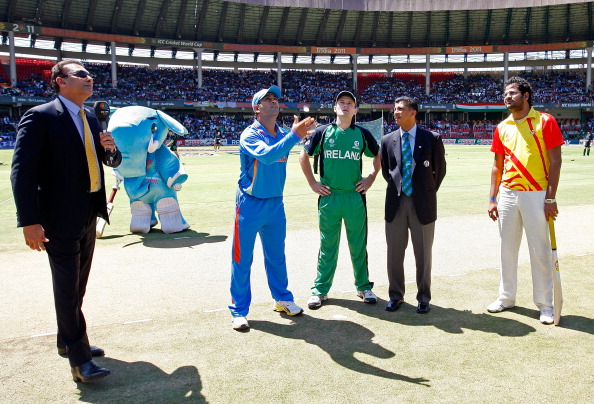 Undoubtedly the one Indian commentator whose name, I am certain, every Indian fan would easily know. You ask any Indian today to name an Indian commentator and Shastri's name would be the first to come up. He is a favourite of the masses. I call him the lucky mascot for our team. Try and recollect – Shastri has been there almost every time in the final stages of famous Indian moments and victories these last few years; be it the 1996 quarter-final against Pakistan, the 2002 Natwest tri-series final win against England, Yuvraj's six sixes, the final of the 2007 T20 World Cup or even the final of the 2011 ODI World Cup.
Not one to fool around, Shastri shoots straight from the lip and says it as it is, without mincing his words. For a novice cricket viewer like me, Ravi was the perfect gift. He lifts you up at the appropriate times with his booming baritone (who can forget his nervous and exciting cheer -"In the aiiiiir, Sreesanth takes it" – at the climax of the T20 World Cup final). He also has some cheesy one liners in his arsenal ("that went to the fence like a tracer bullet"), but I still love listening to him. He is like the perfect recipe for hardcore Indian cricket fans, helping them soothe their biased emotions at just the perfect times in just the perfect manner.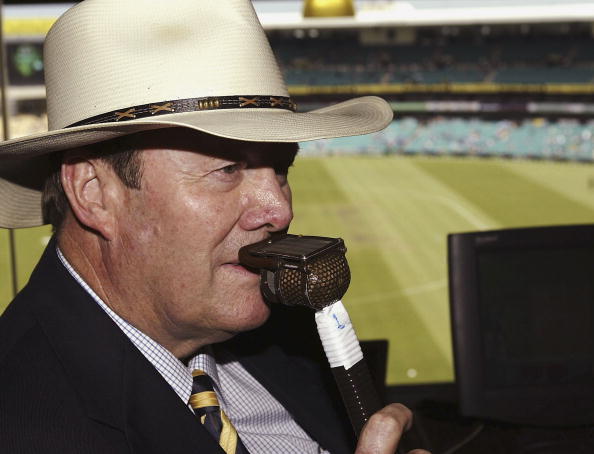 He is in this list, not just because of his unfortunate demise last year, but purely because he deserves to be here. For cricket lovers of the early and mid 90s, he was a very familiar voice and a favourite one too, if I might add. Yes, Tony Greig is one of those few commentators who has had a universal appeal and a huge fan following in India for his commentary, including me. He had a voice that oozed resonance and friendliness and he always seemed to be enjoying the game, much more than perhaps the cricketers themselves!
To add to this, he had intricate knowledge of the game and his observations were spot-on most of the times. The fact that he mostly commentated from Channel 9 in Australia had me initially thinking of him as an Australian. It was only much later that I came to know that this tall, lanky person was an Englishman, and that he was also a fine ex-cricketer. My most vivid memory of Tony Greig is his animated cheer which came with Sachin's sixes in the 90s. The most special of those was that epic game in Sharjah where Sachin single-handedly destroyed the Australians and Grieg happily observed, "They are dancing in the aisles in Sharjah". We almost felt like getting up and dancing with those people and Tony himself. I miss that part the most; the duo of Sachin and Greig is not written or observed anywhere but for Indian cricket fans of the 90s era, it is something we will never forget. We just don't get commentators like him anymore!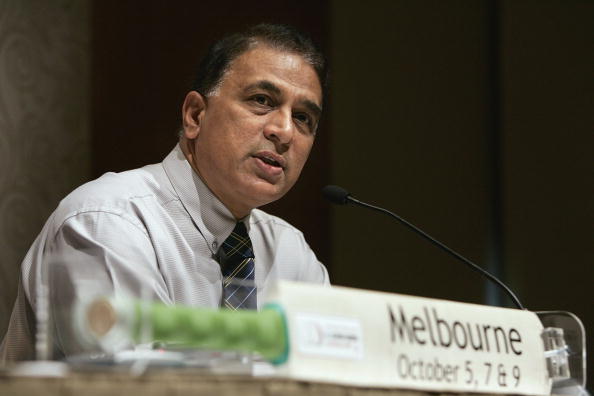 Not many would agree with this option of mine I think, as he doesn't have the perfect qualities of a commentator. But for me, Sunil Gavaskar is right up there in my top commentators list. He might not have a booming voice and neither does he get too excited in live matches but he is like that perfect dad who knows what is right and what is wrong in this world. His remarks and observations on the game are superb. I am sure if any aspiring cricketer were to just listen to Gavaskar's commentary, he/she would learn a lot. His tips to batsmen and bowlers on how certain things should be done correctly are something that every cricket fan should listen to.
He is not someone who expresses a lot of emotion while commentating but you can feel his happiness when India wins any match. And I can never forget his angry outburst on air against the Aussies in that infamous Sydney Test match between Indian and Australia when they shamelessly claimed a grounded catch. Gavaskar almost expressed the voice of every angry Indian at that point. Apart from this, his anecdotes on different memories and incidents from his playing days and of different cricketers, people and places are thoroughly enjoyable. The thing that I miss the most is his combination with Geoffrey Boycott and their regular 'tiffs'. It was classical commentary which actually made people watch the game on TV just to listen to their friendly banter.
Ian Chappell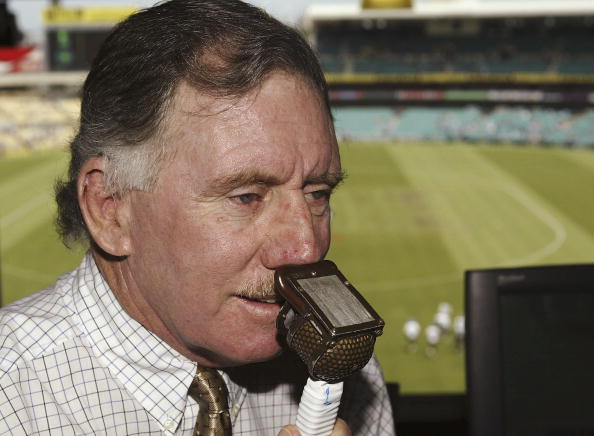 Another very keen observant. In fact, I am yet to find a cricket commentator whose analysis and observations are so deep and correct, more often than not. This ex-Australian cricketer rarely displays any over the top emotions and is very balanced and unbiased on the happenings in the field. Little gems that I remember of his are when he vociferously observed and applauded Sachin's little knock of 39 in India's victory over Australia in the 2000 ICC Knock-out Championship and when he famously quoted the Indian team to be 'taking the fearless character of their captain Dhoni' during the inaugural T20 World Cup in 2007. Chappell, though, can sometimes get a little exhaustive in his comments regarding Australian cricket and its intricacies. This can be especially weary when a match involving non-Australian teams is taking place. Nevertheless, he is a refreshing take from most biased commentators today and any ardent cricket lover would love to listen to his comments on the game.
 Harsha Bhogle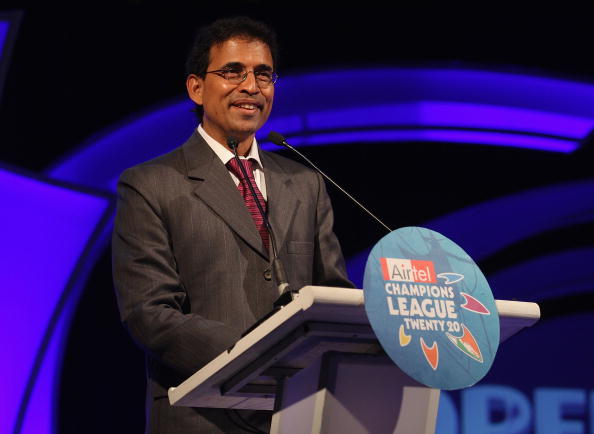 The only non-cricketer (at a professional level) in this list, Harsha is not one of my prime favourites but one cannot ignore the amount of knowledge he has on the game. At times, I feel he tries too hard to be neutral while commentating in India specific matches instead of being just true to his self. However, his vast experience of covering the game for more than two decades and the tidbits he shares are something that people like me keenly lap up. The way he balances his views and opinions makes him a favourite amongst one and many from the world over.
The good thing is that Harsha's commentary is seldom boring like those of his English counterparts whose dull drone can put you to sleep. He has a clear and sharp voice and is animated and excited at proper stages of the game. He comes well-prepared and does his homework well while commenting on any player of the world. You can sense his thrill whenever he watches any exciting young talent come to the fore on the field. The best memory that I have of his is his animated commentary when a certain Yuvraj Singh and Mohammad Kaif stole a victory against the English team back in the 2002 Natwest final at Lord's. Harsha was elated at their performance and kept egging them on. None of us Indians were complaining! I have been listening to him for as long as I can remember and I guess that is not going to change for a while to come.
There can of course be many more that can be added to this list and you may not agree to many of the points that I have made. But then, this was just my way of paying a short tribute to these seldom recognized people whose contribution towards making the game of cricket more colourful and rich should not be ignored. Without them, watching cricket on TV can never be the same and the more we appreciate that, the better it is. Hopefully, many can get inspired from these individuals and follow their path in making the game of cricket more prosperous than ever.