Dear Sachin - A fan bares his heart
1.40K //
24 Dec 2012, 20:25 IST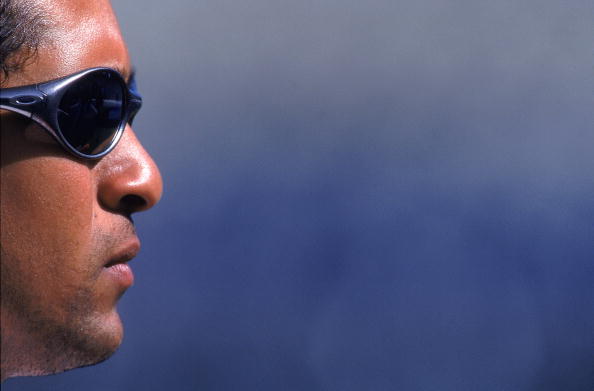 I still remember the first cricket match I saw back in 1994-95. It was the Singer trophy between India and Sri Lanka. You got out for a duck, caught by De Silva. I don't remember my reaction to your dismissal that much. Then came the Titan Cup, 1996 WC, Sharjah – tournaments after tournaments where you escalated to a point which was beyond apex. You redefined the meaning of pinnacle. You existed in a  space of your own and have left a vast void in my heart now. I am not able to watch a video of you clad in blue, standing up and delivering one through the covers or striking one right past the bowler, as you just take a look at your left foot after the follow through – a moment where everything in this world comes to a standstill. It was like God saying, dear humans I am right before you, just watch me weave my magic. With that composure, that elegance I feel the adrenaline gushing through my body and even the hair on my skin rising to catch a glimpse of you. This is not going to be easy. But I will try. One sentence at a time.
In a few years after I started watching cricket, the sport was now starting to be tagged with the word gambling, a drastic antithesis to the term 'gentlemen's game'. Many people ridiculed me for still watching cricket with the same enthusiasm. That moment I realized that I was watching the game for you. I started not just watching you, but learn from you. You are a God to me. I see God in things that make me happy. You never asked anything in return. More than my parents, music, family, friend, girlfriend, you surpassed everyone in giving me happiness. It was surreal.
I thought you would end your career in ODIs right after the World Cup triumph, but you continued, much to my delight till March 2012. Incidentally, your first and last games were against Pakistan. You indeed came a full, befitting circle. When a cricketer retires, we tend to draw comparisons with his peers. We live in a world that loves quantifying things and loathes ambiguity. So, was Sachin better than Sir Viv? Well, your shoulders that bore a billion expectations, will reply to that in a fitting voice.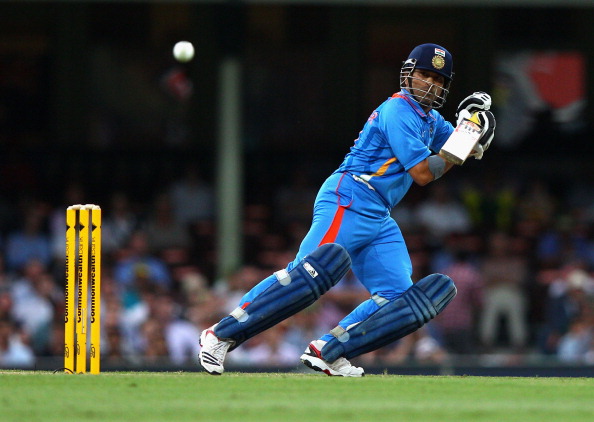 You played all the shots in the coaching books, scored fifties and hundreds time and time again, but the essence was never captured in the highlights or any videos found nowadays. I was fortunate to be able to watch you bat in real. The future generations won't be as lucky as me. The next Sachin is several light years away. The future generation fans are just going to be born at the wrong time.
I wonder if people wrote in newspapers during 1987-88, vouching for you to be included in the Indian squad, as soon as possible, like how the situation is today. India had always been a mediocre team – never fully stamping their dominance. I thank you for giving us fans the belief that we can be world beaters. It was an image created by you along with a few other legends. I am not sure if I should hate or love you for that. I still don't. You took the captaincy band when I was 6 years old. The celebration in the Titan Cup final, when you bowled, is the one thing I remember about that year.
You never cared about the critics, nor the criticism. You never read news about you. I am not sure if you have read about how bad it was for the team under the match fixing cloud. For instance, in 2000, Sukumar Vaidyanathan wrote about the match fixing scandal in the Frontline magazine -
".. D.Y Lele offers concrete illustrations of results that have been rigged and then mentions two instances when efforts made by Jadeja and Azharuddin to contrive an outcome of convenience were thwarted by heroic interventions from Sachin Tendulkar. In both cases, Lele seems to suggest, Tendulkar was warned in advance through anonymous calls made to team manager Anshuman Gaekwad, of his two teammates' concealed agenda. Jadeja and Azharuddin played in both instances according to the bookmakers' script. But Tendulkar willed things otherwise."
My respect grew multi-folds.
You are selfish. You are possessive. You take pride in scoring as many runs as possible to ensure India wins and that 'selfishness', along with your possessiveness about your wicket, took our relationship to the emotional stage. Every time your back strained a muscle while hitting the ball against Pakistan at Chepauk, I wept. I wept when you toiled unperturbed and put yourself under the torture of sweeping Saqlain Mushtaq, or pulling Wasim Akram. You were a man on a mission. The post match presentation showed me the human you actually were – a rare case of voice breaking throughout the speech, unable to complete the sentences. You felt you let us down. You made us believe that too. But the truth was, the rest of the team let you down. You single handedly saved India from embarrassment. You felt responsible for the team's failures. You were a team man. Damn those people who say you're selfish, playing for records.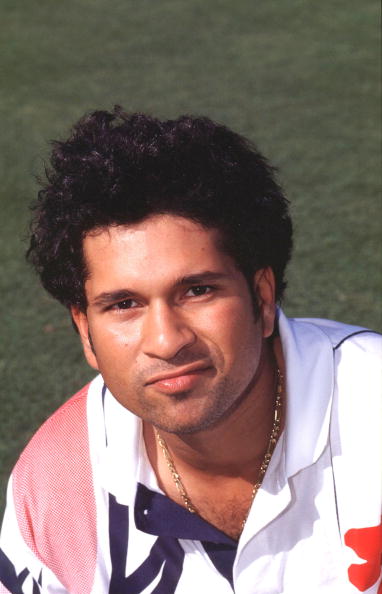 I may not be your biggest fan like Sudhir Kumar Gautam. Yet, I am an ardent follower of that something magical in you, that aura. People who say that the sport is bigger than an individual do not understand or know your true value. Forget Sachin the brand, or Sachin who got a tax rule modified to get his Ferrari into India. If Spain could bring the 'Beckham's Law' to facilitate his transfer into Real Madrid, you deserve much more from your motherland, right? This thought process made me feel like a father rationalizing his son's behaviour. I am not complaining, for you made me feel proud at the end of the day.
I always wanted to know why you wore a hat. Maybe you loved the retro 80′s style. You never batted with your cap on. Maybe you only wanted us to see your smiles, and not those tensed wrinkles on your forehead every time you built your innings against Warne, McGrath, Akram, Younis, Ambrose, Walsh, Muralitharan, Donald etc. Your smile was infectious, just like the enthusiasm you possessed.
You sponsored 200 underprivileged children every year through an NGO, and visited various organisations working for poor and impoverished regularly, lending your support. A request from you on Twitter raised 1.025 crore through 'Sachin's crusade against cancer' for the Crusade against Cancer foundation. You devoted all of nine hours to the 12-hour 'Coca-Cola-NDTV Support My School telethon' on 18 September 2011 for the creation of basic facilities, particularly toilets for girl students, in 140 government schools across the country. You have been very generous off the field Master, thank you!
I want to apologize on behalf of every fan who has let you down in this whole journey; for throwing stones which you changed into milestones. We had given up hope on you, and you time and again proved us wrong. We spoke behind your back. There were times we questioned our loyalties, but you always thanked us. If ever we had let you down, we are sorry! Well, I do worry about how Saraswathi Vaidyanathan, the 87 year old ardent fan who said that her main aim was to meet you more than her grandchildren, will take the news. You could have just ignored her, but you came down to Chennai and met her. If that doesn't make you unique, what does? Does everyone do it?
It is a strange feeling that I experience when someone talks or writes about you. I feel proud of everything that you have achieved so far – it makes me feel as if I myself achieved all those records and milestones.
But what next for me? I don't know. I will be taking a sabbatical from watching ODIs. If you ask me, with all due respect, ODIs should retire. Or maybe, like how in football, the no. 10 jersey should retire. These are crazy and impossible wishes, right? Well, you did the impossible over and over again and made us wish such. So, on December 23rd, 2012 my childhood comes to a partial halt. Words fail me now. I might want to say more. But I'm saving it for the test series. The magic with the bat and ball in the purest form of the game, awaits for one final spell. Good luck.