Don't respect Sachin too much: Anderson
1.71K //
12 Nov 2012, 23:07 IST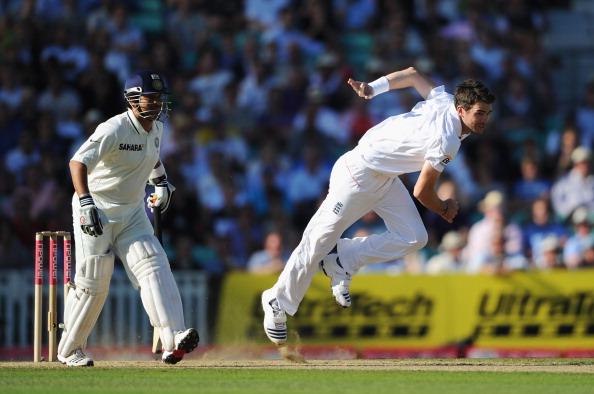 London - England pace spearhead James Anderson on Monday said too much respect shouldn't be shown while bowling to India's batting legend Sachin Tendulkar.
Anderson, in his column in The Daily Mail, said that there has been much talk about the four-match Test series in India as Tendulkar's last and England have to make sure that they don't show much respect.
"I do enjoy bowling against him (Tendulkar) as testing yourself against the best is what playing at this level is all about. And there is no question in my mind that he has been one of the best batsmen – if not the best – for 20-odd years. But we have to make sure we do not treat him with too much respect in the middle," said Anderson.
Recalling an advice given by Andrew Flintoff, Anderson said: "I heard an interesting quote from Freddie Flintoff recently about what it felt like to bowl against Sachin. He said: 'I wanted to get him out, for sure. But I wanted to earn his respect as well. I wanted to impress him.' It almost sounded like Freddie was looking for the Tendulkar seal of approval."
Anderson said he cannot relate with Flintoff because admiration takes out the competitive edge.
"I cannot relate directly to what Freddie said, but I know what he is getting at. I do know that people have said they love watching him bat and maybe too much of that kind of admiration could dull your competitive edge," Anderson said.
"I've never been aware of succumbing to that myself but maybe subconsciously, because you respect him for what he has done in the game – 100 international centuries is some achievement – and the way he has conducted himself, you want to get him to respect you back," he said.