India planned their own deaths
933 //
17 Dec 2012, 22:57 IST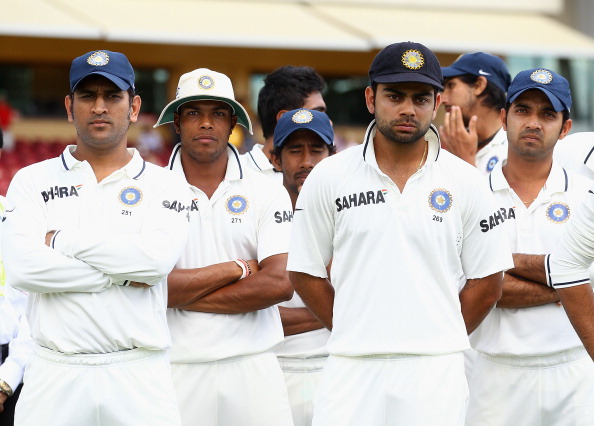 The damning humiliation has finally come to an end, with India surrendering meekly to the visiting Englishmen. It is like a slap to the face to the selectors and BCCI, who treated England without respect, asking them to play against underfed oppositions during the practice games. It was clear that BCCI wanted nothing less than a white-wash for the thrashing they received more than a year ago.
India left no stone unturned while undermining the opposition, spending time trying to hinder the opposition's plans rather than making some of their own, while not chastising our players for forsaking national interests ahead of the CLT20. The Australian cricket board hinted at what was to be done by recalling Shane Watson, a move that should have awakened the BCCI. But they chose to remain mum on the issue, letting the seniors do as they pleased. Quite frankly, it is a predicament that India has put itself in. There is no one to blame, for letting the team go awry during tough times.
It is bemusing that India has players who have not bothered to work hard to keep their place on the team, resting on past credentials to explain their current situation. They were given reprieves time after time and that has been our demise, though not directly. We have always been callous in our approach, not looking at the future of the team, satisfying ourselves with empty words and lesser deeds.
Honestly speaking, the seniors of the team should have been dropped right after the England series, after letting India fall to the depths of humiliation which we have never seen in recent times. But India, looking at only its only financial interests, chose to carry on with the same team and that has been our downfall. Had the seniors been dropped for the West Indies series, they would have learnt their lesson, and would have tried to play better cricket. But India was yet again satisfied with the series win, not bothering about the form of Sachin, Sehwag and Gambhir. No steps were being taken to investigate into individual performances.
India is a country of billions, and cricket is the only sport followed by the majority. Each fan has their own favourites and we do not want them to be dropped or rested. It is this problem that has plagued India, and has kept it from developing into a super power in cricket. India could have easily been the West Indies of the 80s had we given proper support to our players. We always provide undue credit to our idols, and the board fears that their incomes would drop if they chose to drop these iconic players. This is the reason why the seniors are still not sacked after such ridiculous performances.
India should learn not to be complacent, and should put the country's interests ahead of those of individuals and certain groups of fans. To the fans, I request you to support the game instead of individuals for the improvement of quality of our game. Had we boycotted the CLT20 in favour of the India-England series, had we given more importance to the true form of cricket rather than its bang-bang version, things could have been very different now. It's high time we demand that from the players and the board, so that we could proudly say one day that "We are the best!!"