India v/s England: Sarcasm and Criticism
877 //
26 Nov 2012, 23:49 IST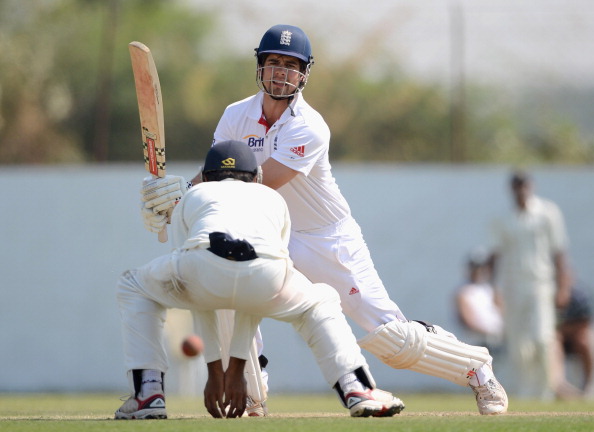 Today marked the end of an interesting cricket week. After heavy doses of T-20 cricket, it was refreshing to catch some nice test cricket. Not to discount the matches happening in Bangladesh or Sri Lanka, but all eyes have been on England playing in India and South Africa playing in Australia.
Here I would like to analyze certain aspects of India's match against England.
After winning the 1st test comprehensively, India were looking to pull another victory by producing a turner at Mumbai. Things seemed to be as per plan when India put up a 300+ total on a wicket which looked wicked right from the word go. Only in his 7th test match, Pujara looked all calm and composed when the other batsmen were struggling against the English "turbanator" Monty Panesar. Tendulkar's woes continued when he was bamboozled by a left armer's classic delivery and no prizes for guessing; he was out bowled. With all due respect, Sachin Tendulkar has looked completely out of sorts for a while now. So a true example of what English language calls an irony is – "Indian batsmen struggling against spin bowling".
Someone said attack is the best form of defence. And that's precisely what England did. Cook, just like the 1st Test,  stood at one end and made another graceful ton; seems like he is love with Indian pitches and bowling. But the star of show was Kevin Pietersen. Just as I love Dravid for his poise and equanimity, I love Kevin Pietersen for his swagger and aggression. I don't think after Sir Issac Vivian Alexander Richards there has been a batsman who has shown such disdain or contempt towards any kind of bowling. Though he was in the news for all wrong reasons, one such innings of class and destruction has brought KP back into real cricket. Powered by his 186, England made 413 – a lead of 86.
Now as we look back, Stuart Broad did not bowl a single over in 2nd innings, James Anderson bowled 4. Yes, Indians were humble enough to end their 2nd innings in 44 overs for a meagre 142 runs. The chief wrecker again being Monty Panesar; we hate this sardar don't we? And the result of the match, England won by 10 wickets.
Let's be sarcastically optimistic and look at the positives from this match.
1. If we remove Cook and Pietersen's score from English scoreboard, the others made just 105 runs.
2. India's run rate in 2nd innings was better than 1st innings.
3. Sachin was lbw in 2nd innings and not bowled.
To be very frank, this was a drubbing which requires India to put in more thought to their approach to the team selection. A batting which looks fragile and a bowling which clicks every now and then does not read much into Indian cricket future. Harbhajan bowled 21 overs in the 1st innings when the other 2 bowled 40+ overs. Harbhajan does not have the charm or guile he used to have. The fact that he made the cut for team India itself shows the lack of good alternatives.
Yes, this is just one loss and maybe too much is being read into this. But a loss on your home turf by 10 wickets for a side which aims to be the number 1 side in the world is a big letdown. Though batting is still India's strong point, it is not dependable any more. Indian batsmen have glaring weaknesses which are being targeted by bowlers. The dependency on spin to take 20 wickets in every test match is unreasonable and makes our attack monotonous. Ojha and Ashwin look good together and should be stuck on with. They can learn something from the way Swann and Panesar bowled in tandem. Ajinkya Rahane deserves a look in. Who needs to sit out is a tough question to answer. Harbhajan is another tough choice.
This is a series India must definitely win. And it's time selectors who have great powers understand their great responsibilities.