Is Test cricket losing its shine?
848 //
14 Nov 2012, 17:46 IST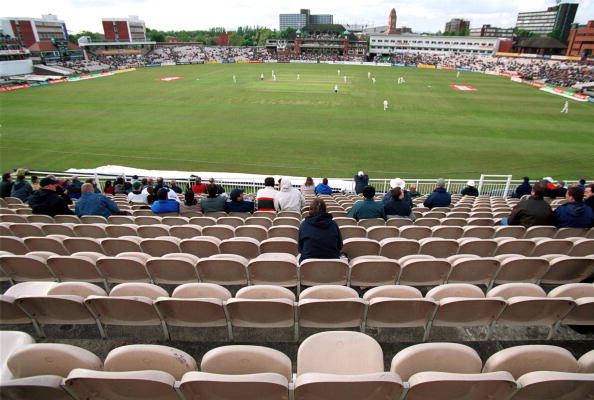 In the midst of festivity, the England tour of India is upon us, with the first test match starting tomorrow in Ahmedabad. And as I write this, I sense a feeling of Deja Vu. For a good part of the last two decades, we have perennially wondered and debated whether the longer format of the game enjoys the same glory it once did or is it dying its own slow painful death. Or to put in a more relevant manner, whether Test Match Cricket is losing out in competition against One Day and T20 cricket?
There was a time when cricket enthusiasts queued up to the ticket counter, days in advance and the stadiums were packed to the rafters for all five days to watch the gladiators fight it out on no less than a battlefield. In contrast, all you gaze at now are empty stands with policemen and dogs being the only spectators [Australia and England being the only exceptions]. Sadly, I sense tomorrow will be no different.
So what exactly has caused this dramatic fall in interest for five day cricket even though we are witnessing runs being scored at a blistering pace and more result oriented games being churned out?
The most obvious reason which flashes in my mind, is that we are being dished out too much cricket. Senseless greedy administrators somehow feel the need to fill their coffers with no real attention being paid to the long term adverse effects it has caused to this glorious game. And combine this with a very hectic everyday schedule for an ordinary working class hero who is hard pressed for time, and you get a perfect recipe for downfall of test cricket. Secondly, we have come to terms to the fact that wickets in most countries are flat and placid with no or little assistance to the hardworking lot called "bowlers", eventually resulting an imbalance between bat and ball. The least we expect is a balanced competition with equal opportunities to the batting and the bowling side.
I fear the days when a young precocious talent dreamt of donning an India cap and walking onto the green grass of battlefield, representing his country, are a thing of the past. He is now content in representing his nation in one day or T20 competitions, especially when you can earn a lot more quid in such shorter formats. He is not engulfed or encumbered by the desire or ambition of white cloth of test match cricket.
Sunil Gavaskar once said when he was learning his craft and trading his skills as a young kid under the apprenticeship of his teacher, the first thing he learnt was high elbow, rock solid defence and NOT to loft the ball in the air. Compare this with the likes of modern day generation, whose first instinct is to go for a huge swing without even battling an eyelid. Needless to say, the technique goes for a toss, which is the very essence and backbone of test match cricket.
I fear whether I will ever be able to revisit the magic of Australia tour of West Indies in 1995 or Australia tour of India in 1998 or the Australia tour of West Indies in 1999 or the more recent pulsating Ashes encounter between Australia and England in 2005. Every day ebbed and flowed one way or another, with no clear winner resulting in a gripping encounter. In a strange sort of way, it seemed more of a boxing contest rather than a cricket match.
I have somehow sadly come to a conclusion that the damage is done irreparably unless I see a halo behind administrators of course. Not for nothing it is called 'Test' match cricket. It is a test of skill, talent, perseverance and above all, it is a character building exercise. It would be a disgrace to see the light of the day when test match cricket would have become extinct. But I am an eternal optimist who will look forward to rise of the phoenix from the ashes. Until then, walk down the path towards light rather than into darkness.