Michael Clarke's Declaration: An analysis
6.29K //
03 Mar 2013, 09:42 IST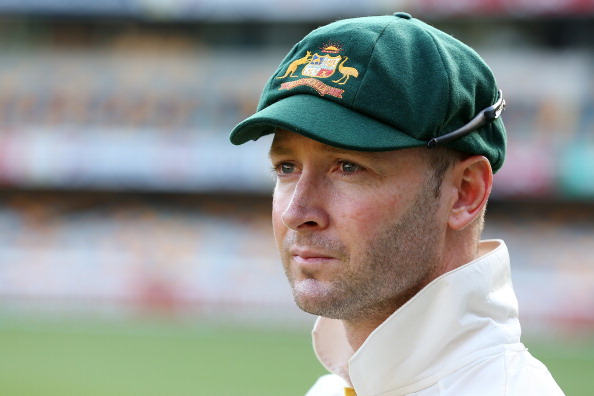 Raising eyebrows everywhere, Michael Clarke declared on Day 1 of the Hyderabad Test with Australia on 237/9, having lost 5 for 29 in the last session of the day.
It was a brash, unnecessary decision according to many; but in fact, it was a calculated and entirely logical risk taken by Clarke.
Captaincy is a tactical art where you must strike at the first opportunity of low-risk, high-reward opportunities. A captain must never be satisfied 'waiting' – he must be the director; he must make things happen.
The question of potential downside vs potential upside in this situation made the declaration a fairly uncomplicated decision.
Downside
Batting at 10 & 11, on average, James Pattinson and Xavier Doherty may have eked/nudged/slogged their way to a further 10-15 runs in that scenario. It should be noted that against medium-pacers, the two batsmen are not incompetent, and that Pattinson has played some breezy knocks in the past.
However, against accurate spinners offering any modicum of turn, and I wouldn't be putting any money on them.
 Upside
1. Two bites at the cherry for Australia's fast bowlers: bowlers are best when they're freshest, and Australia could have faced the prospect of bowling to India's no. 3 first thing on Day 2.
2. An opportunity to arrest the momentum of the day.
3. Waiting overnight to bowl would have given the Australian team more time to dwell on a poor batting performance – with a positive spurt now fresh in their minds, they may well be more focused for Day 2.
In simple terms, it could be surmised that the decision lies between giving away a top-end estimate of 15 runs, and taking one, perhaps two, wickets.
It will not always work in the captain's favour, but the key point to note is just how low the downside is. By the same token, if Australia had taken a wicket, Clarke would be being hailed as "the greatest captain since…" on the evening news.
In a way, this is the tragedy of cricket discourse – captains should be appraised based on the long-term expected value of their decisions, not whether their 1 in 1,000 gamble of having a leg slip to Dave Warner paid off.
The shame of Clarke's decision is that in some quarters he is being praised as 'brave', whereas in reality such reactions only serve to reinforce the notion that these decisions are in fact not brave – they are entirely logical, and therefore should be de rigueur.
What differentiates Test cricket from other sports, and what makes it so compelling over shorter forms of the game, is that captains have more of a chance to impart their will upon the outcome - yet so often we see captains acting as passengers, only reacting by putting in a slip or short leg when the opportunity has come and gone.
Cricket captains should learn from the old Mike Brearley adage:
"If you're not proactive, you're inactive."