Former Australian keeper-batter Adam Gilchrist remains optimistic about the national team securing their first Test series win in India since 2004. However, the 51-year-old warned the Aussies against going with the mindset of unveiling a spinner on such a tour.
With spin likely to be a major factor in India, Australia have named four spinners in their 18-man Test squad. The Aussies haven't won a Test series in India in almost two decades and have only managed a solitary Test victory on Indian soil in their last four attempts.
Gilchrist, who captained Australia during their triumph in 2004, advised the tourists not to give spinners a chance for the sake of it. The former wicketkeeper also urged Australia to keep attacking the stumps and place fielders in many catching positions to curb the flow of runs.
Speaking to Fox Cricket, Gilchrist said:
"What we tried to change with our mentality back then – and I'd be interested to see if the Australians do it this time – is don't go searching and just rolling spinners out there. Attack the stumps right from ball one.
"Swallow your pride a bit, be defensive to be aggressive. Start with one slip, start with a catching mid-wicket, put fielders out on the boundary to nullify the boundary option, but keep a couple of catchers in place – either at short cover or short mid-wicket – and just be patient."
The 2004-05 series saw the pace trio of Glenn McGrath, Jason Gillespie, and Mike Kasprowicz utilize reverse swing to the fullest. Gillespie was the highest wicket-taker with 20 scalps in four Tests at 16.15, while Shane Warne snared 14 wickets in three.
---
"I think they'll do it" - Adam Gilchrist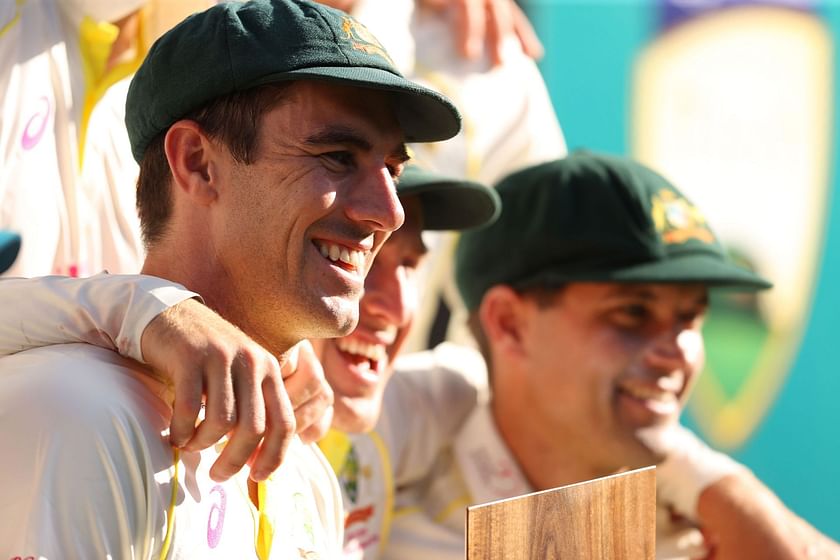 Gilchrist said that as the squad picked by the selectors has similarities to their 2004 unit, there is hope. He feels the visitors should stick to a simple plan and not overdo anything, adding:
"I think they'll do it. I really do. I think they've got a squad and final XI that will have a lot of similarities to the team we rolled with in 2004. So often teams go to India hoping to unveil some new spinner that's going to come in and adapt and bedazzle in India — it doesn't really happen.
"Pick your best four bowlers, run with them — and if that is three seamers who can all get really nice reserve swing and Nathan Lyon, who's outstanding and clearly the best off-spinner we've ever had, can play his role — that's my gut feeling. You do that, you go with it."
The first India-Australia Test will start on February 9 in Nagpur.
---
Also Read: "I hope our management has seen Virat Kohli's clip where he credits the throwdown specialists" - Kamran Akmal